The Reason Meghan Markle's Father May Not Be at the Royal Wedding (and Why He Reportedly Staged Those Pictures)
Just days before Prince Harry and Meghan Markle are set to say their "I dos" a scandal, involving Markle's father, has rocked the palace. Thomas Markle Sr. reportedly staged several photos of himself that were supposed to be "candid," in which he was preparing for the royal wedding and showing a keen interest in the country where his daughter's soon-to-be in-laws are from. However, he allegedly coordinated the locations and what to shoot with a photographer.
Following news of the scandal, Markle Sr. reportedly said he won't be walking his daughter down the aisle as has decided not to travel to London for the event. Here's the real reason he won't be attending the wedding (page 5) and why he staged those photos in the first place (page 6).
Video shows Markle Sr. secretly collaborating with photographer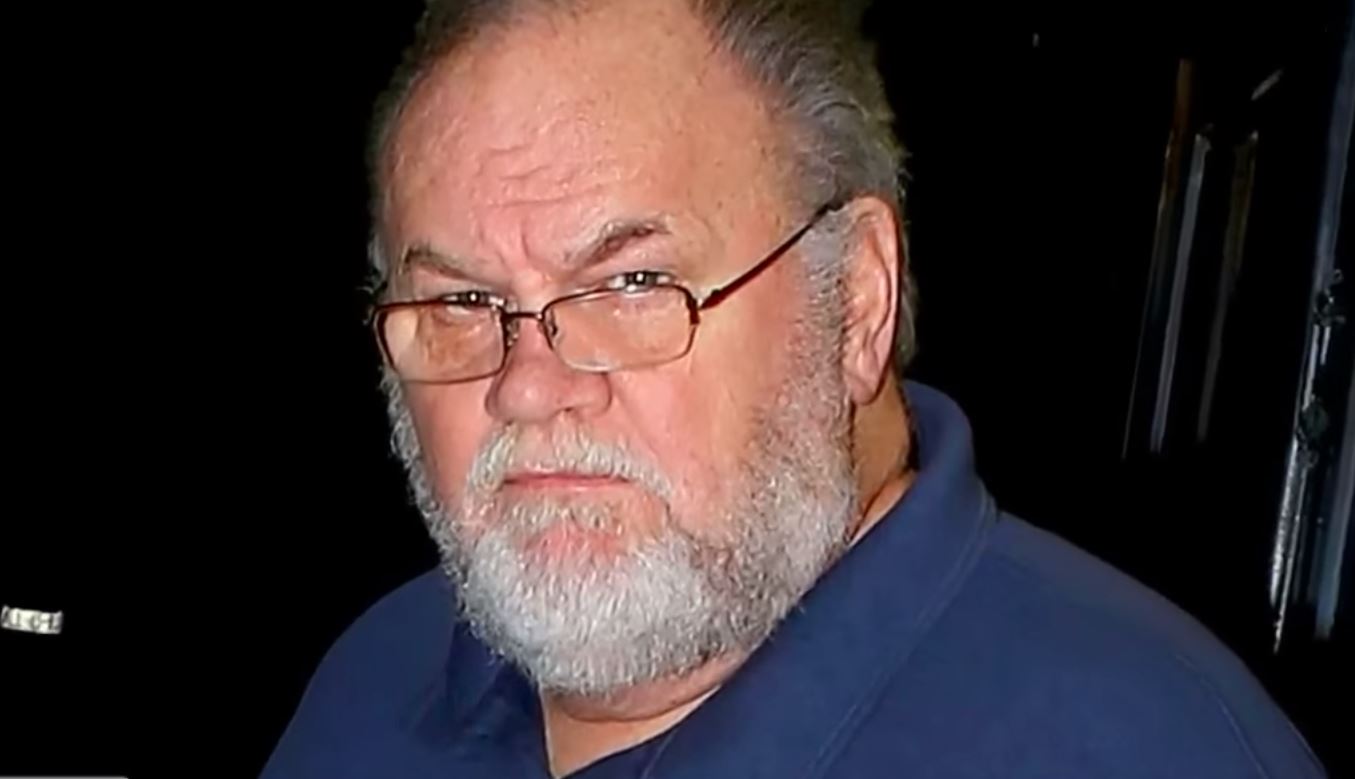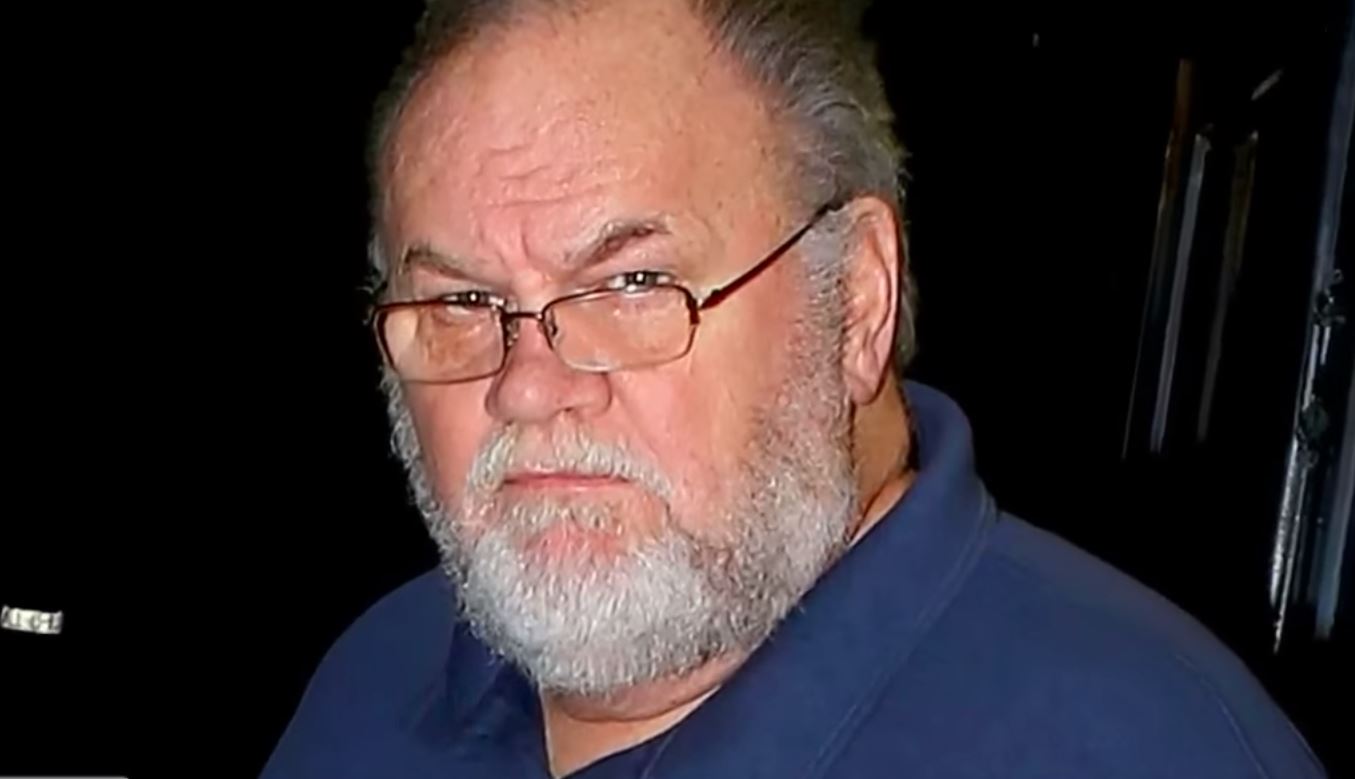 On May 13, the Daily Mail reported that Markle Sr. staged the recent photos of him getting fitted for a suit, reading British literature, and sitting in an internet cafe looking at stories about his daughter and Prince Harry.
The bombshell report came after the publication obtained video of the retired TV lighting director meeting with photographer Jeff Rayner to allegedly coordinate where to take the photos. An employee at a party accessories store where the photos of Markle Sr. getting "fitted" for a suit were taken told the Daily Mail "I just went along with it. I was telling him the measurements, but he didn't write them down or anything. It was really strange."
Next: Markle Sr. said he "meant no harm."
His reasoning wasn't for money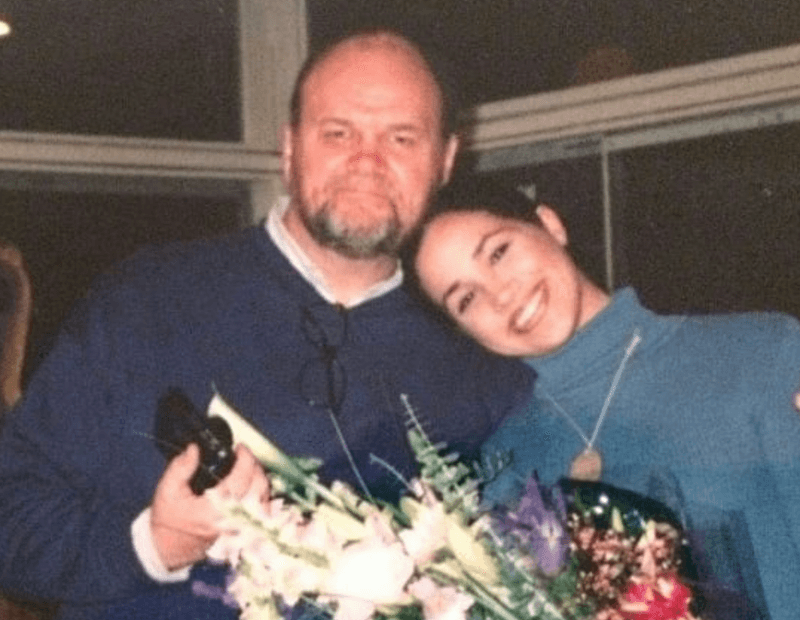 According to TMZ, Markle Sr. said he "meant no harm" to anyone when he agreed to take the photos and money was not his motivation.The actress' father explained that ever since his daughter's engagement was announced, he has been offered large sums of money for interviews but has turned them all down.
When he was approached about doing a few "harmless" photos he claimed that he wasn't offered much less than the $100,000 figure that has been reported.
Next: Markle Sr. also admitted he checked out of a hospital to attend wedding. 

Markle Sr. confirms he suffered a heart attack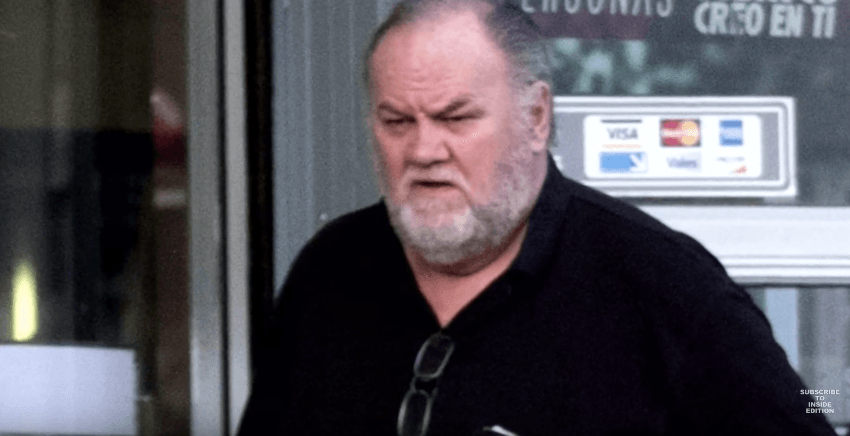 Markle Sr. also told TMZ that he had every intention of going to the wedding on May 19, despite the fact that suffered a heart attack. He even checked himself out of the hospital in order to attend.
Markle Sr. started experiencing chest pains recently after hearing the things his other daughter, Samantha Grant, has been saying about her half-sister. "I've been popping Valium for the pain, especially when I hear about my oldest daughter," he said.
Next: Kensington Palace released a statement following the news.
Kensington Palace acknowledges the 'difficult situation'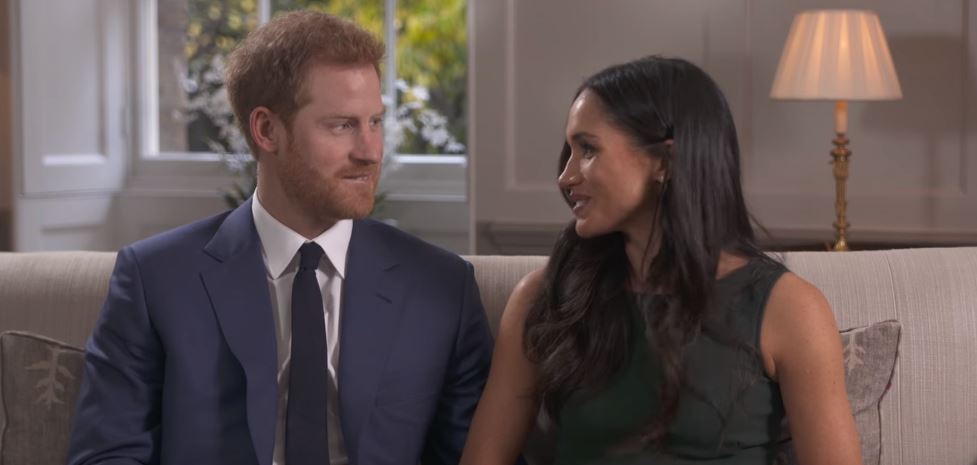 Following news of the alleged staged photos and Markle Sr. saying he wasn't going attend the wedding, Kensington Palace released an initial statement regarding the matter calling it "deeply personal" for the bride-to-be.
"This is a deeply personal moment for Ms. Markle in the days before her wedding," a spokesperson said. "She and Prince Harry ask again for understanding and respect to be extended to Mr. Markle in this difficult situation."
Markle herself later issued a second statement confirming that her father wouldn't be attending her wedding because he needs to focus on his health.  "Sadly, my father will not be attending our wedding. I have always cared for my father and hope he can be given the space he needs to focus on his health," Markle said.
Next: Is this another reason he doesn't want to go to the wedding? 
He doesn't want to embarrass his daughter any more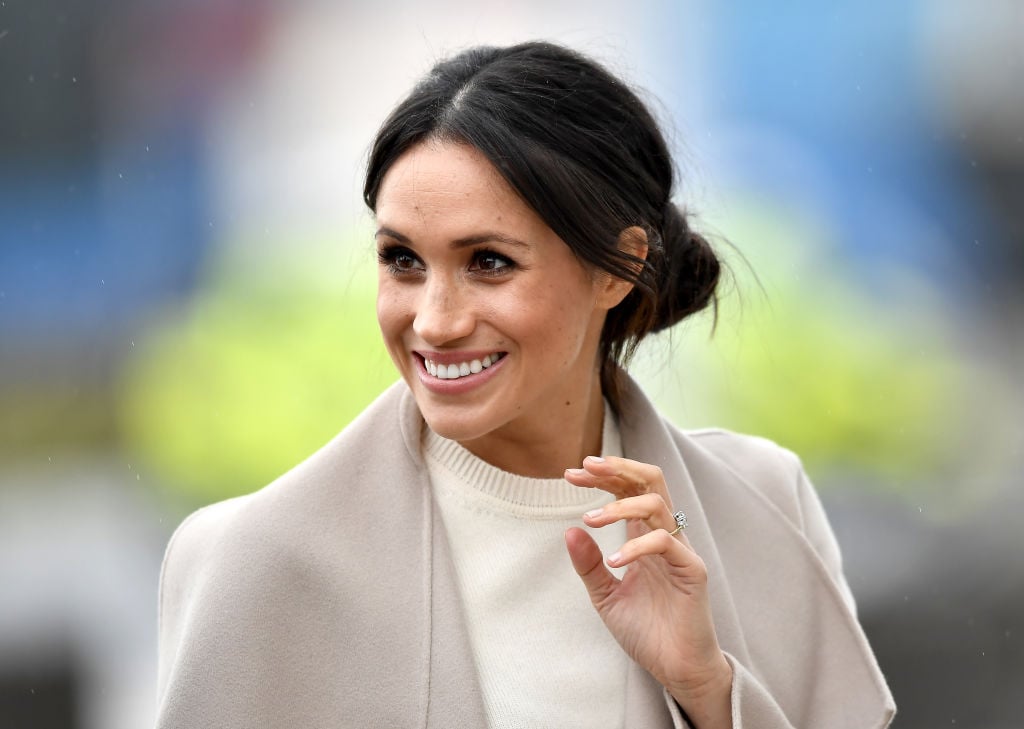 While Markle cited her father's health as the reason for his absence from her wedding, several media outlets reported that Markle Sr. decided not to attend the royal wedding because he is ashamed about the photo scandal and doesn't want to cause any further embarrassment to his daughter or the royal family.
His choice not to go is one that his daughter and future son-in-law were apparently blindsided by — especially since the palace had already confirmed he would be there to give Markle away and accommodations had been made for him.
However, TMZ reported that Markle may have had a change of heart as he told the webloid: "I hate the idea of missing one of the greatest moments in history and walking my daughter down the aisle … This is a historic moment. I'd like to be a part of history."
Next: This is why he agreed to doing those fake photos in the first place. 

Markle Sr. reportedly took the photos to be seen in a more positive light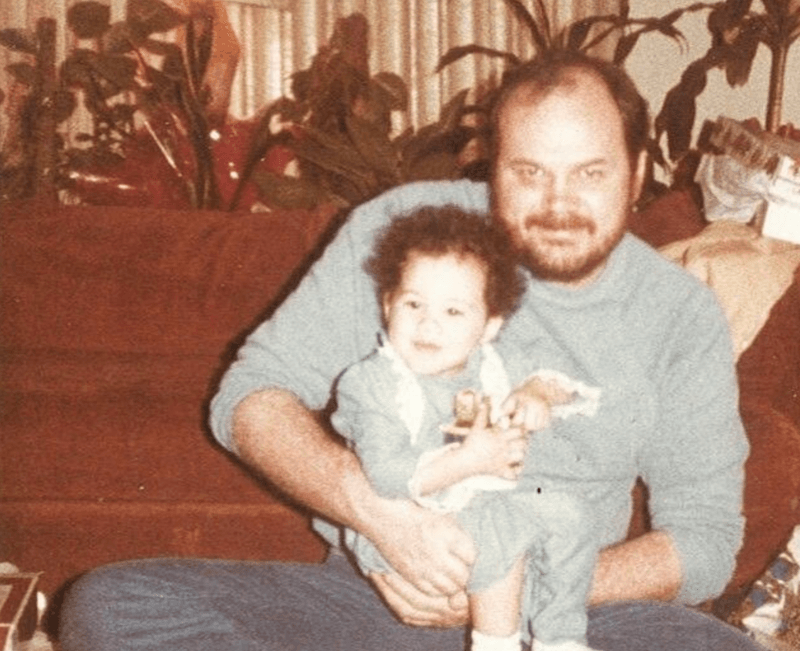 Markle Sr. spoke to TMZ about why he even agreed to do the photos with Rayner in the first place. He said the whole reason was because he wanted to be seen in a better light than what the paparazzi had previously shown him in.
Many of the photos published prior to Rayner's showed him looking disheveled and buying alcohol, which Markle said wasn't even for him. He figured he could be portrayed in more flattering light with the staged photos, which is why he reportedly agreed to them.
Next: Here's who he wants to walk his daughter down the aisle. 

He hopes Markle's mother will walk their daughter down the aisle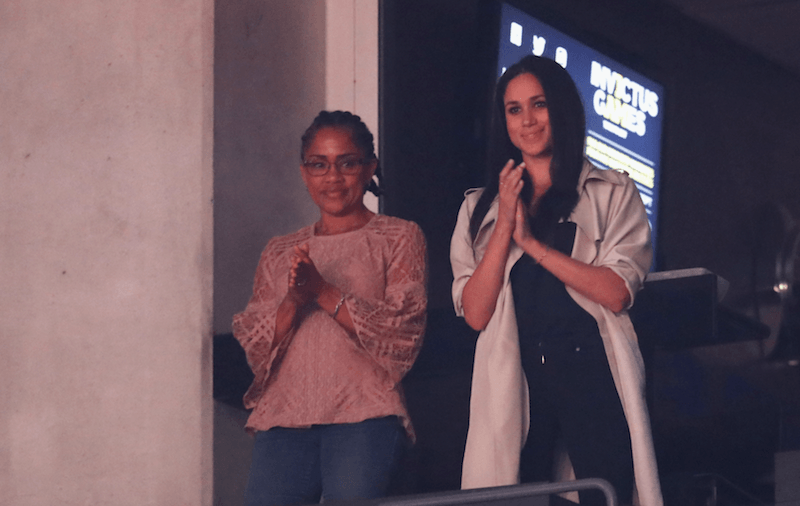 Since Markle Sr. isn't flying to England for Saturday's royal affair, Markle will need to have someone else take his place and walk her down the aisle. It is believed that the frontrunner to do that is her mother, Doria Ragland.
Markle Sr. has made it known that he feels his ex-wife should be the one to give their daughter away and she has his blessing to do so.
Follow Michelle Kapusta on Twitter @philamichelle.
Follow The Cheat Sheet on Facebook!