The Reason Prince Andrew Teased Princess Diana After She Married Prince Charles
Prince Charles married Lady Diana Spencer in 1981 during a lavish ceremony at St. Paul's Cathedral in what was dubbed "the wedding of the century."
Diana wore a dress that had a 25-foot train and she and Charles said "I do" in front of more than 3,000 guests. Another 750 million people around the globe tuned in from home and the whole affair is said to have costs in the neighborhood on $100 million. But there was something Diana did that day that caused her new brother-in-law, Prince Andrew, to tease her about. Here's more on what that was and who thought the princess would end up with Andrew instead of the future king.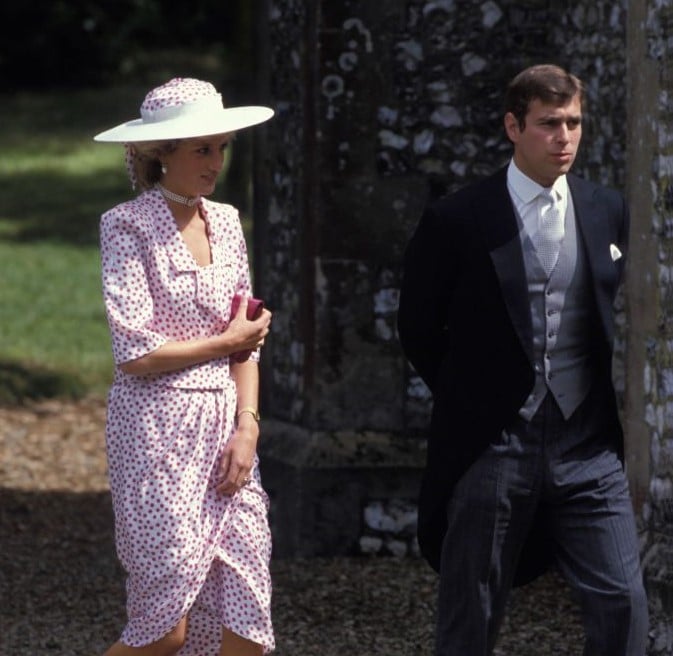 Why Prince Andrew teased Diana after she and Charles tied the knot
There were a few miscues at the Prince and Princess of Wales' wedding that most of those watching and in attendance didn't pick up on, but Prince Andrew did.
When the couple was exchanging their vows, Diana accidentally called Charles the wrong name. It seemed like nerves got to the young bride and she ended up calling the prince by his middle name, Philip.
According to royal biographer Andrew Morton, Charles' younger brother decided to have a little fun with the princess after her blunder.
Morton noted that "During the ceremony, Diana agreed to take the hand of Philip Charles Arthur George when she got her words twisted by mistake." 
"It was the wedding of the decade when Charles married Lady Di and Andrew carried the ring to the marriage ceremony televised around the world from St Paul's Cathedral," Morton wrote. "At the Buckingham Palace reception afterwards clown Prince Andrew was on his best form, teasing his new sister-in-law and telling the new Princess of Wales: 'You married my father.'"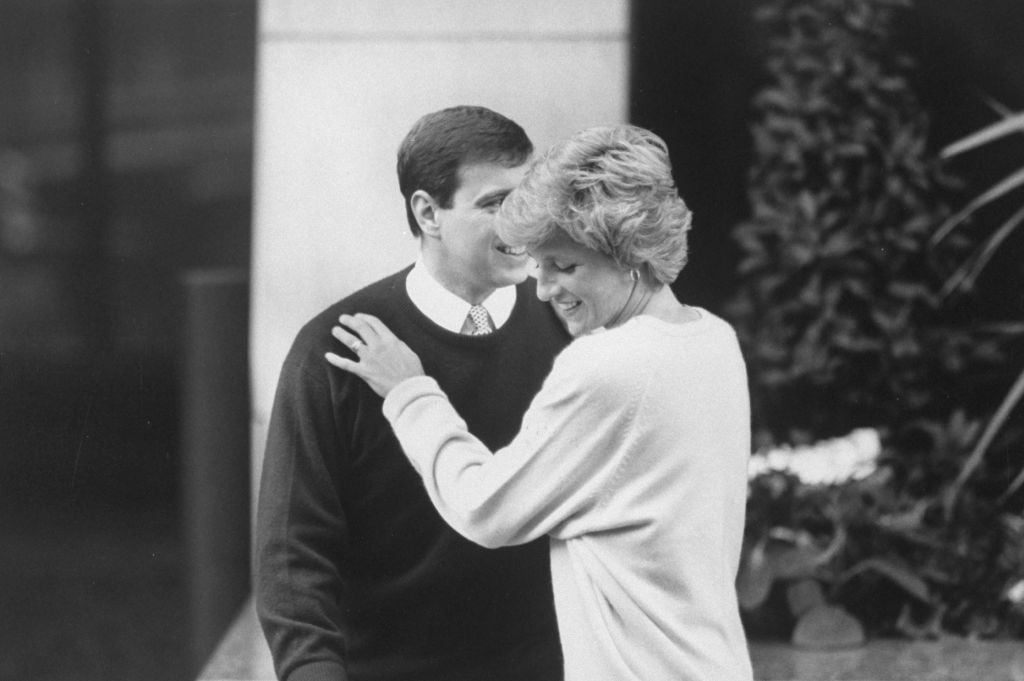 Was Princess Diana was expected to marry Prince Andrew?
Five years after Charles and Diana wed, Prince Andrew married Sarah "Fergie" Ferguson in another extravagant. But someone close to the late princess admitted that for years she and others thought Diana was going to marry Andrew, not Charles.
The Spencer family's former housekeeper, Betty Andrews, revealed that she and others she worked with expected Diana to end up with the younger prince.
In the Amazon Prime documentary The Diana Story, Andrews said, "We thought she'd be with Prince Andrew."
Andrews added that the reason she and her colleagues felt that way was because not only was Charles' sibling known for his "dashing good looks" but he and Diana were much closer in age and therefore some believed they were a better match. However, the former housekeeper made it clear that while she and others may have expected Diana to wed the Duke of York, that wasn't something the princess ever talked about.
"She never said what she wanted to do," Andrews noted.
Read more: You Won't Believe How Princess Diana Described Her Wedding To Prince Charles