The Real Reason Princess Diana Felt 'Very Detached' During Her Childhood
Princess Diana didn't have what you'd call a happy marriage with Prince Charles, but she is most well-known as his wife. Diana changed what it meant to be royal and she seems to have known she was destined for greatness even at an early age. She felt "detached" in her childhood and the reason isn't that surprising. Read on to learn why.
Princess Diana opened up about her past
Princess Diana decided to talk to the world in her own words when she agreed to participate in material for her biography. Andrew Morton wrote the explosive work called Diana: Her True Story – In Her Own Words. Diana spoke in taped conversations with Dr. James Colthurst for material for Morton to draw from. In the tapes, Diana reveals her childhood was far from happy, just as her marriage had been as well.
Diana knew she had a bright future ahead of her
Princess Diana seems to have known that she was meant for greater things from an early age. She sensed her destiny and she told her father at just 13 that she would marry someone "in the public eye."
"I always felt very different from everyone else, very detached," Diana revealed. "I knew I was going somewhere different but had no idea where. I said to my father when I was aged 13, 'I know I'm going to marry someone in the public eye,' thinking more of being an ambassador's wife – not the top one."
The reason Diana really had a 'very detached' childhood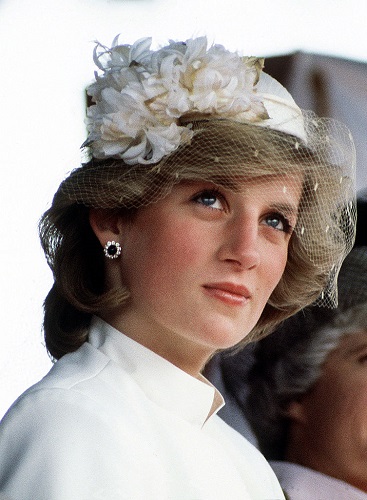 Diana's parents had a bitter divorce that threatened to tear the family apart. One of her earliest childhood memories was hearing the crunch of her mother's footsteps outside as she left their home. The divorce devastated Diana and she was never the same.
Diana was determined not to have the same thing happen to her own family when she finally married. Unfortunately, that's probably why Diana held on so hard and for as long as she did with Charles. Things weren't working early on, but Diana wasn't about to leave her children in a broken home. She stuck it out even though she was miserable because of what she herself faced growing up.
A royal marriage ends in divorce
Despite the difficulty her family's divorce brought to her, Diana was excited for her young life to start and truly have meaning. She met Prince Charles and it was a wrap. She was in awe of him and she went through a whirlwind courtship with the monarchy. Things were far from happy, and Charles was having an affair with Camilla Parker Bowles. Princess Diana and Prince Charles finally settled on divorce after years of everyone dragging their feet.
Diana was more than devastated by the failure of her marriage. She had tried to do what was best for her children, but in the end, the marriage between Charles and Diana was broken beyond repair. Diana's childhood was nothing compared to what Diana suffered in the years throughout her royal marriage. Eventually, they settled on divorce in 1996 after years of struggling. Diana was free, but not for long. She would die in a car accident on August 31, 1997.