The Reason Why Sarah Ferguson Put Princess Beatrice On a Diet When She Was Younger
Princess Beatrice is the eldest daughter of Duchess Sarah Ferguson and Prince Andrew. However, though she is the older York Princess — she is often in the shadow of her younger sister, Princess Eugenie. While many of us have focused on the younger princess during and leading up her massive royal wedding, Princess Beatrice hardly ever makes headlines. Unlike her sister, and her in-laws Duchess Kate Middleton and Duchess Meghan Markle, the princess doesn't have to worry about everything she does being reported in the news.
This is probably a good thing for Princess Beatrice. Though she isn't in the headlines often these days, she spent a ton of time in the spotlight when she was a child –especially during her parents' tumultuous divorce.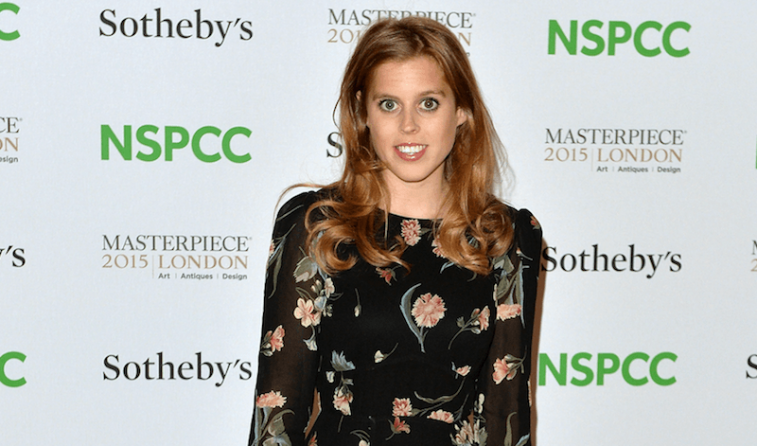 A difficult time
Before Princess Beatrice was even school age, her parents' marriage was already in shambles. In 1992, it imploded. Fergie, the Duchess of York was photographed topless with oil tycoon, John Bryan. Bryan was also sucking Fergie's toes in the pictures. Shortly after the pictures leaked, Princess Beatrice's parents separated. They would divorce for good in 1996.
Why did Fergie but Princess Beatrice on a diet?
Though the duchess and Prince Andrew managed to remain a united front, the divorce and Fergie's constantly financial troubles caused a lot of strain at home. As a result, Princess Beatrice began overeating. It's been reported that when she was just 8-years-old, her mother intervened and put her on her first diet.
At the time, Fergie told the press, "I think over-eating sort of runs in the family." These days we think both Princess Beatrice and Princess Eugenie have healthy eating habits. Like the rest of us, they are able to indulge now and again. While she typically has something fresh and nutritious for breakfast and lunch, Princess Eugenie revealed to Harper's Bazaar, "Two of my favorite restaurants in London are Bocca di Lupo and the Palomar in Soho. For dinner, when I'm good, I cook my own food. When I'm really bad, it's Basilico pizza. My favorite drink is vodka soda with loads of lime. Can't beat that."
Fergie's weight struggle
Though we think it's a bit strange to put a child on a diet unless it's for major health reasons, we don't think Fergie's desire to monitor her eldest daughter's food choices was done maliciously. After, all the Duchess of York dealt with her own weight struggles during and after her pregnancies in the late '80s and early '90s.  As some women do, the duchess gained quite a bit of weight during her pregnancies, and the press was not kind. They rudely named her, the Duchess of Pork.
Though we're certain it was awful to be publicly shamed and humiliated for her body, Fergie didn't let it phase her. Instead, she used the body shaming to her advantage. She joined forces with Weight Watchers and became their second spokesperson ever. With Weight Watchers as her sponsor, the duchess was able to drop the pounds and collect a hefty check.
It sounds like with everything she went through the duchess didn't want her daughter to have to endure the same things.
Check out The Cheat Sheet on Facebook!