The Reason Travis Scott Is Still in Love with Kylie Jenner
It's hard to get over your ex. Especially when you share a kid with them and have to see them almost every time you open up your Instagram. But if Travis Scott and Kylie Jenner are truly over, then that is exactly what Scott is going to have to do.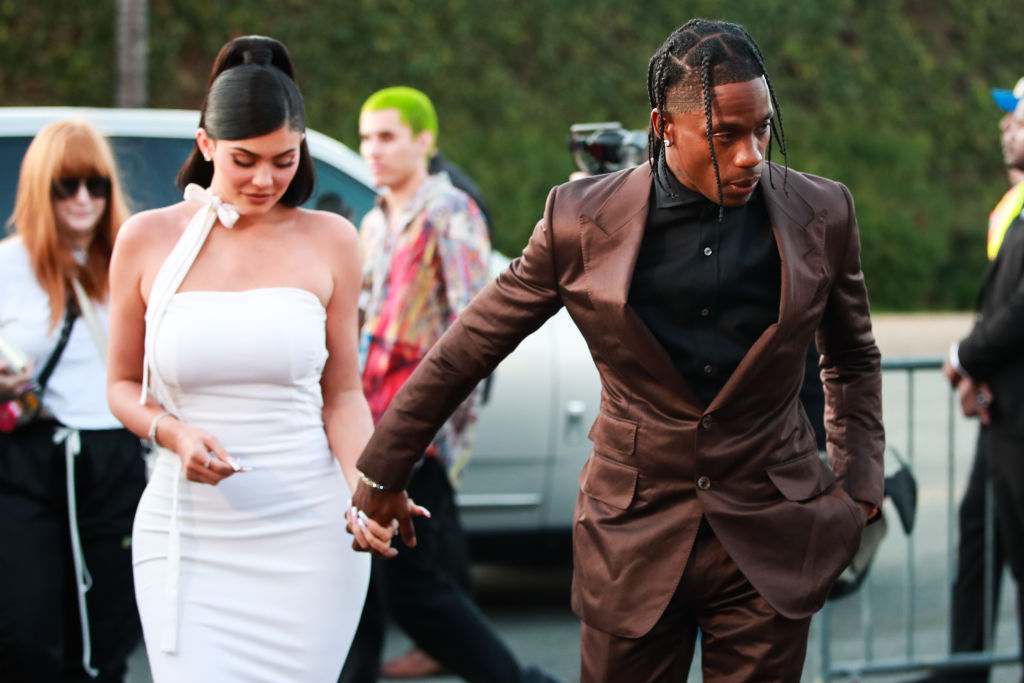 Jenner and Scott may have decided to call it quits on their relationship, but that doesn't mean that they have been able to cut one another out of their lives. Since they share their daughter, Stormi, Jenner and Scott have still been hanging out quite a bit. But is their time together platonic or are there still feelings there?
Why did Kylie Jenner and Travis Scott break up?
At the beginning of October, Jenner and Scott decided to split. Whether it was a break or a permanent separation, no one knew.
The breakup came shortly after the couple had reconciled following rumors of Scott being unfaithful.
"The couple has been hot and cold since their last breakup, and haven't been able to fully get on the same page again," a source told Entertainment Tonight. "They are both extremely busy with different schedules and since Kylie found out about Travis messaging another girl on Instagram, the rebuilding of trust has been hard."
"Although they aren't together now, they're both open to getting back together in the future," the source continued. "Above all, Kylie and Travis know their priority will and always has been Stormi."
The split really all came down to timing.
"Kylie is young, but she really wants the traditional family life," the source continued. "She has seen her older sisters with big families and multiple kids and she wants the same. She loved being at home with Travis and their daughter, Stormi Webster, more than anything. But right now, their priorities are different."
Ultimately, Scott wasn't ready to settle down.
"It was hard for him to be coming home every night to be with the family and putting Stormi to bed." the source said. "That's not where he is in his life. It made Kylie insecure and anxious. The last few months, Kylie felt they were drifting and she was never really sure what was going on."
Kylie and Travis still hang out
They may not be together anymore, but the pair still hangs out as a threesome with Stormi.
"Kylie and Travis are in a really good place, and are slowly hanging out with one another more and more," a source told Entertainment Tonight. "They aren't back together, but neither is seeing anyone else right."
Why Travis Scott still loves Kylie Jenner
Despite not being officially involved anymore, Scott still has strong feelings for Jenner because of the example she sets for their daughter.
"He loves that she's such a boss, especially because Stormi has such a great example of what hard work looks like," a source told HollywoodLife. "Regardless of their status as a couple Travis will always love and support Kylie, he'll forever have her back and want the best for her."
Hopefully, there is a reunion on the horizon for these two former lovebirds, but only time will tell.