The Reason Why Chris Evans and Chris Hemsworth Might Have the Strongest Marvel Bromance
While you can argue most of the MCU movies have been designed for the male demographic, we know diversity in the franchise is already happening fast. Captain Marvel opened the door to this virtually overnight in proving female Marvel superheroes are just as important as the mainstream males. Nevertheless, it hasn't stopped Captain America and Thor from still being the most popular superheroes of all.
As a result, many wonder whether Chris Evans and Chris Hemsworth have formed a bromance thanks to their iconic characters. Just because Cap and Thor seemed to get along well in the MCU, it doesn't always mean the actors are going to bond.
What's their friendship like in reality? You'll be glad to know it's close, in a brotherly way.
The two met in a NYC nightclub and got along instantly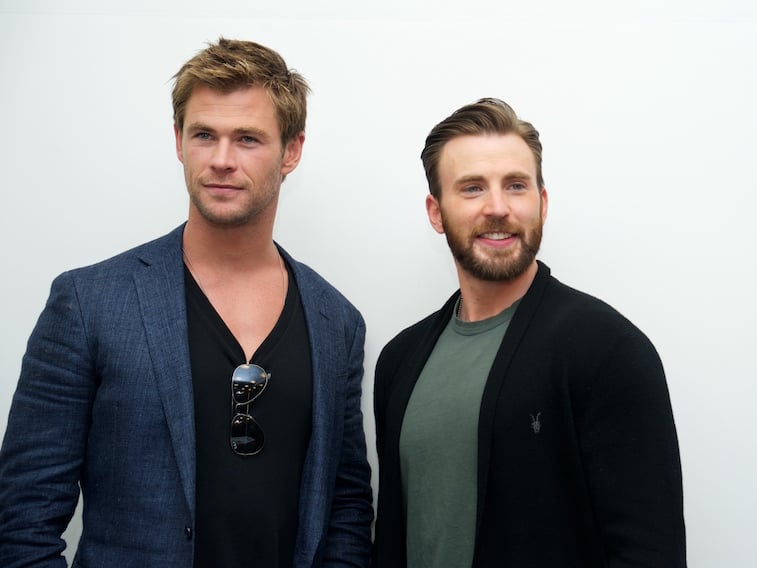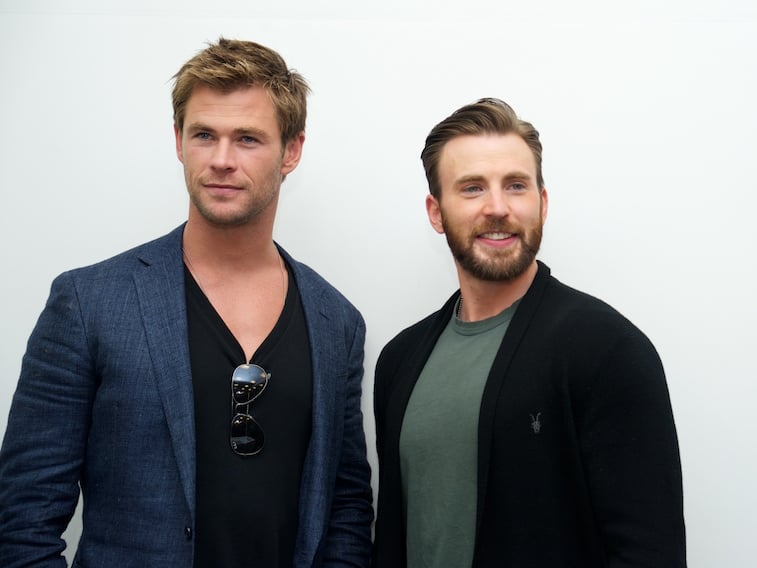 According to an interview Evans and Hemsworth did with People, the two met at a NYC nightclub over a decade ago when both were preparing for their respective MCU roles. They related to one another immediately, despite both not remembering the night clearly, likely due to more than a little imbibing.
They became so close, they became akin to brothers. Once on the set together for their first film, the two became so friendly that they became like two little kids who only wanted to play rather than work.
Anyone concerned about whether the cast of the MCU ever really got along well in real life can be assured everyone adored one another. Hemsworth has said the relationships he's nurtured on all the Marvel films gave him the most fun he's ever had on a movie set.
In some ways, that's a blessing and a curse since any films he makes from now on might not ever compare.
Evans and Hemsworth couldn't do interviews together without acting like school kids
When you form a brotherly bond, it can sometimes mean acting a little too silly when you're supposed to be working. The two have said Marvel had to separate them during promotional interviews for MCU films because they were always acting like little brats around one another rather than focusing on staying serious.
Maybe some would say Marvel should lighten up and just let them show to the world how great of chemistry they have. There's nothing more entertaining than seeing two good friends have fun with one another during interviews rather than staid on press junkets. Their noted playful trash talking, however, could interfere in some cases.
This is all the proof you need the two definitely have a steady bromance. What fans want to know is whether they can extend this into doing other films together since they definitely won't be in more MCU films any time soon.
Then again, would the two get any work done filming a movie together if they act like prepubescent kids?
All the more reason to cast them in a comedy
Hemsworth should receive all credit for talking Kevin Feige into making Thor more of a comedic character during Ragnarok. Thanks to this persona, it's set Hemsworth up for doing more movie comedies, something he wouldn't mind doing with Chris Evans.
Perhaps someone astute to this will set them up for a comedy buddy movie in another year or two. Every MCU fan knows how great of repartee they had when in scenes together. A comedy would be able to let them unleash and perhaps create another iconic comedy duo.
Yes, comedy duos might sound like cliches nowadays. Let's still remember finding chemistry on the level of Evans and Hemsworth is far too rare. In a time when on-set tension between actors is all too common, celebrate the lighthearted bromances when they happen.