The Reporters and Media Members Trump's White House Hates the Most
The hatred President Donald Trump harbors for journalists comes as no surprise to anyone, at this point. As a presidential candidate, Trump told supporters he would "open up our libel laws" to sue journalists. "We're going to have people sue you like you've never got sued before," he promised.
He also blacklisted reporters and news outlets from campaign events, called journalists "scum" and "slime," and mocked a reporter for having a disability. "I would never kill them but I do hate them," he said of reporters. "And some of them are such lying, disgusting people." Here's a brief list of the "scum" trying to cover the president's first term in office.
1. Jim Acosta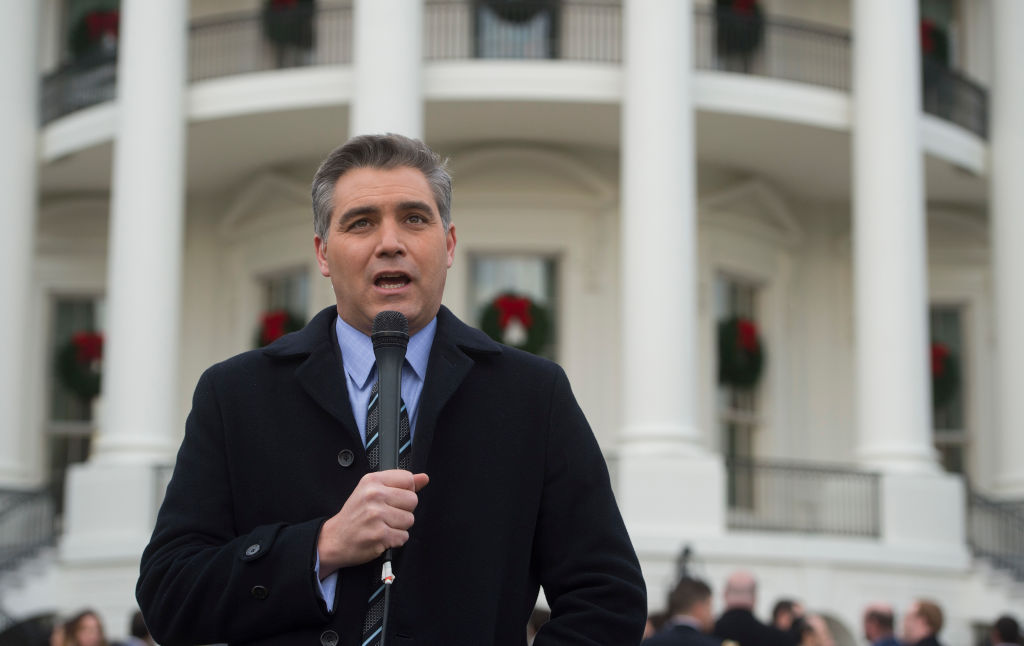 Trump recently actually ordered CNN's White House correspondent Jim Acosta expelled from the Oval Office after the correspondent asked about Trump's comments on immigration. When Acosta talked it over with Wolf Blitzer later, he recalled that Trump ordered him out of the room before other officials got physical. He said Deputy Press Secretary Hogan Gidley "got right up in [his] face" and started shouting to drown out any questions.
Acosta said the event reminded him of, "something you might see in less democratic countries when people at the White House or officials of a foreign government attempt to get in the way of the press in doing their jobs."
Next: Trump repeatedly tangles with this "failing" correspondent.

2. Maggie Haberman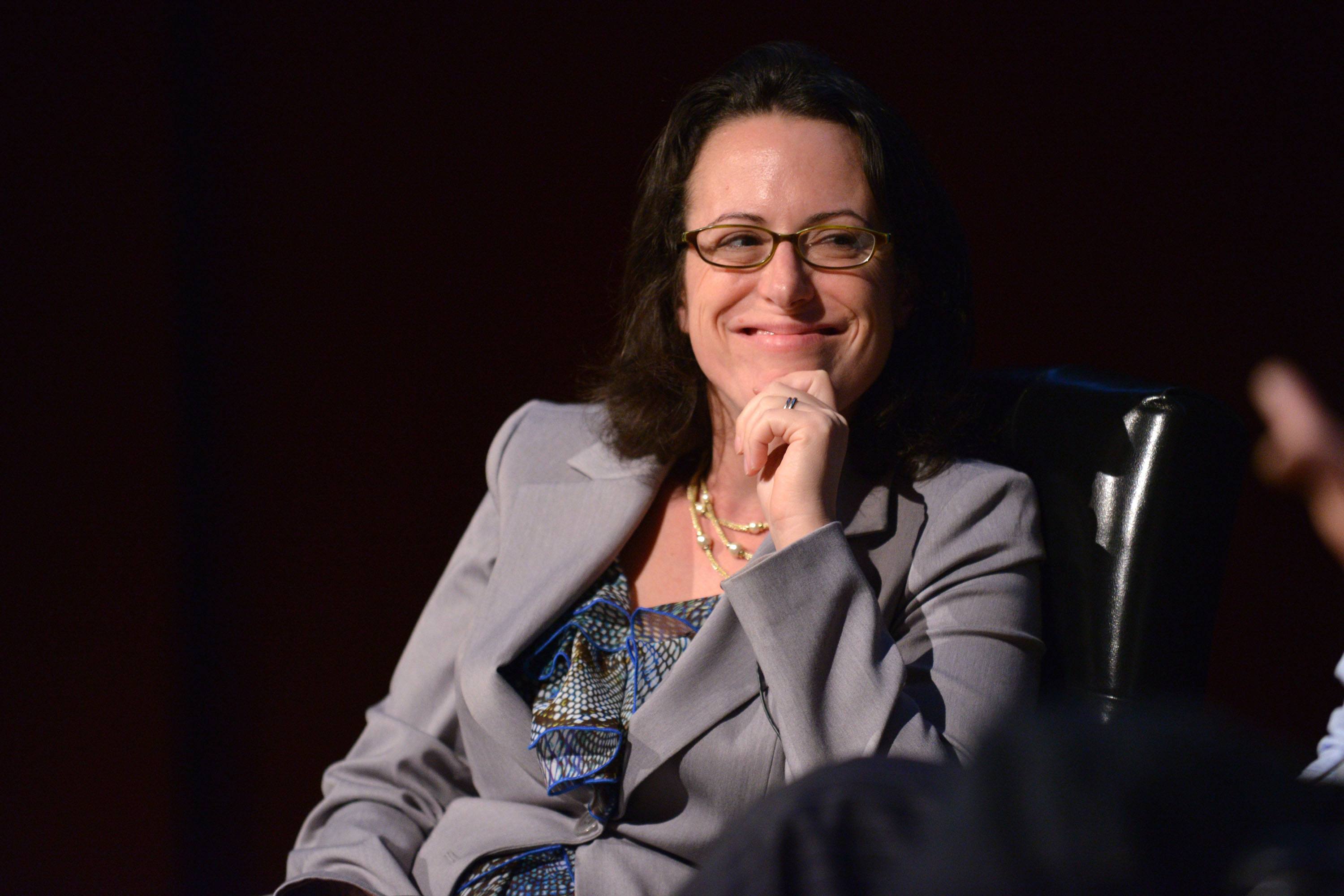 Trump targets the "failing" New York Times more strongly than any other media outlet, Spiegel Online writes. Since announcing his candidacy in summer 2015, he has directed at least 70 tweets at the paper. Those call it "disgusting," "dishonest," a "dying newspaper" that "writes total fiction." The president considers the Gray Lady "irrelevant," "failing," and "a joke" with "dwindling subscribers and readers, as well as "the enemy of the American people."
As its chief White House correspondent, Haberman represents everything Trump hates about the paper. He also courts her opinion, Vanity Fair writes. "He wouldn't talk to me as much as he does if I wasn't at the Times," Haberman said on a podcast recently. "That's just the reality. He craves the paper's approval."
Next: This reporter's tweet drew the president's ire.

3. Jemele Hill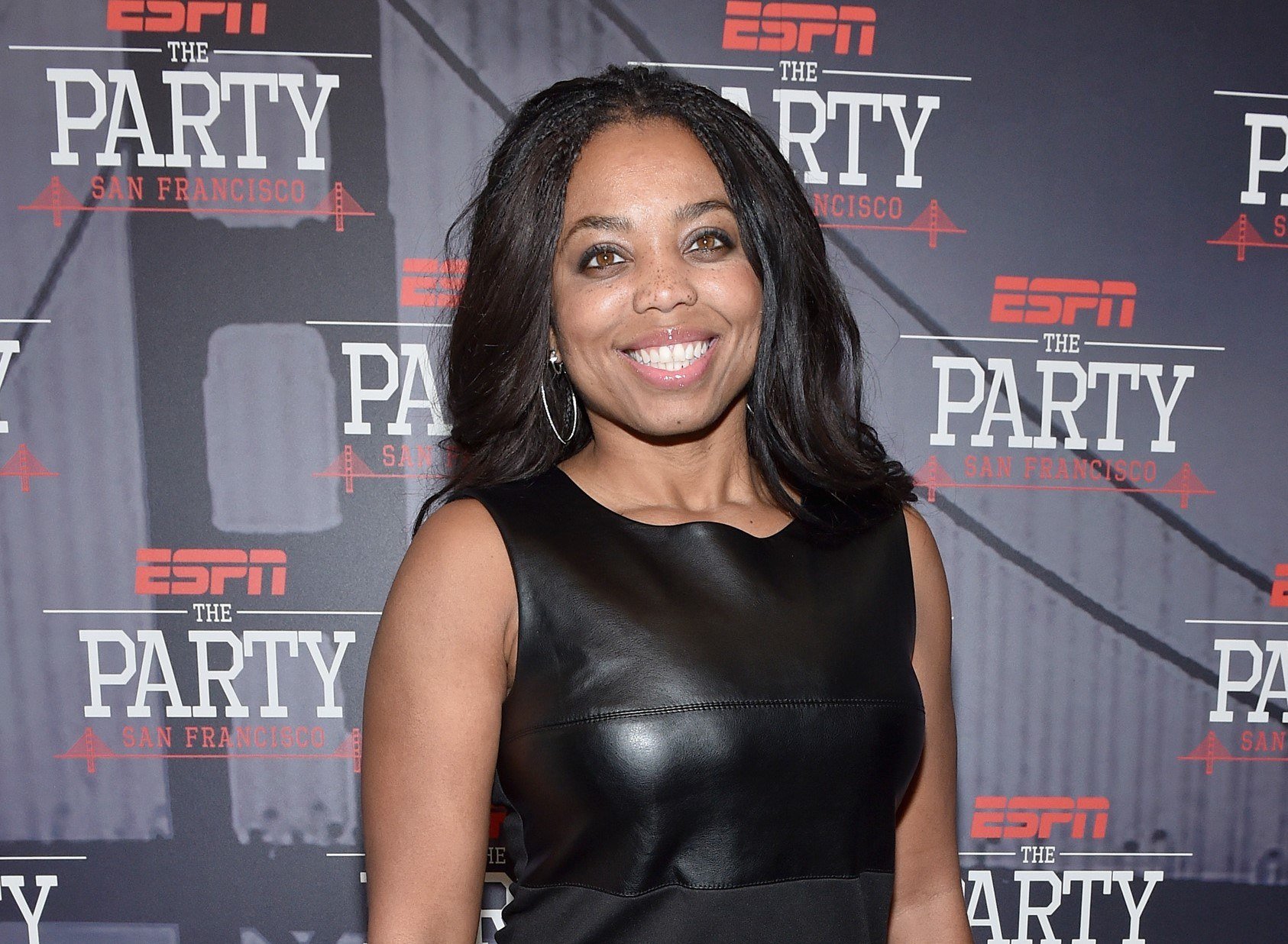 The Sportscenter reporter tweeted about Trump and white supremacy, leading to Press Secretary Sarah Huckabee Sanders' calling for her job. According to The Washington Post, Hill wrote that "Trump is the most ignorant, offensive president of my lifetime." She said his "rise is a direct result of white supremacy. Period," and that he is "unqualified and unfit to be president. He is not a leader. And if he were not white, he never would have been elected."
Sanders responded, "That's one of the more outrageous comments that anyone could make and certainly something that I think is a fireable offense by ESPN."
Next: This debate moderator got into a long-running feud with Trump.

4. Megyn Kelly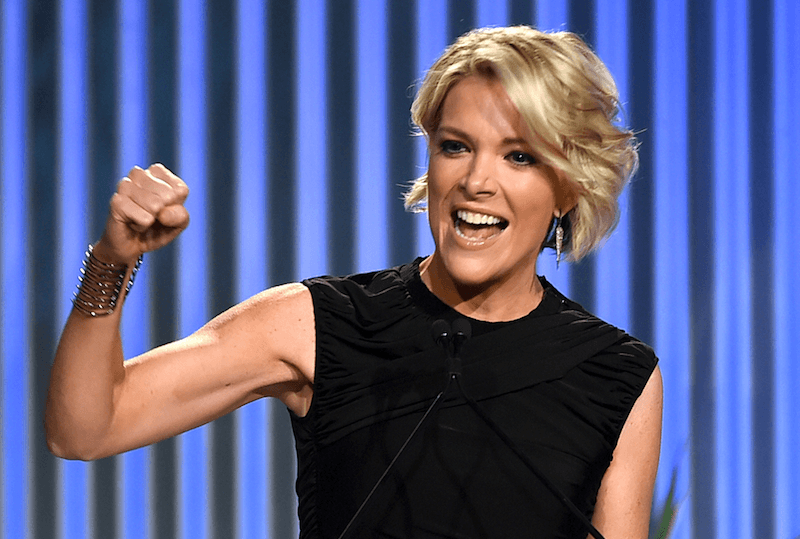 While moderating a debate, Kelly pressed Trump about misogynistic, sexist comments he made, such as calling some women "fat pigs, dogs, slobs, and disgusting animals." Trump slammed Kelly, calling her questions were "ridiculous" and "off-base," CNN reports. The then-candidate later told CNN's Don Lemon, "You could see there was blood coming out of her eyes … Blood coming out of her wherever." The now-host of Megyn Kelly Today wrote a memoir, Settle for More, about the year she spent battling Trump.
"The relentless campaign that Trump unleashed on me and Fox News to try to get coverage the way he liked it was unprecedented and potentially very dangerous," she told The New York Times. That feud led to death threats from Trump supporters and required her to get a security detail to keep herself and her family safe.
Next: Trump attacked this reporter's physical appearance.

5. Gail Collins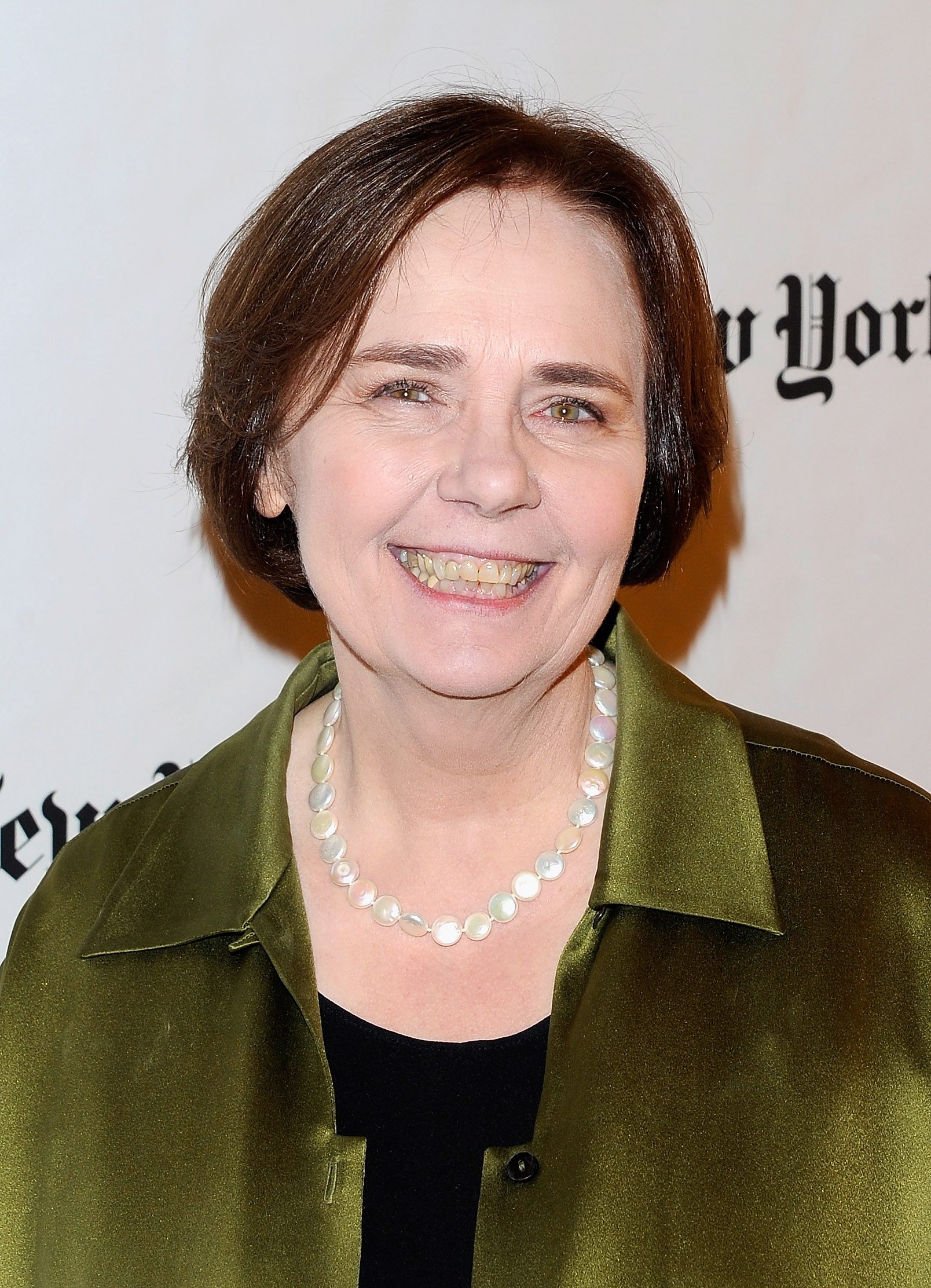 After the New York Times columnist wrote a scathing article on the president, Trump sent her one of her columns with her picture circled and a note saying, "The Face of a Dog." He later wrote a letter to the paper really laying in to the reporter. "Even before Gail Collins was with the New York Times, she has written nasty and derogatory articles about me," he wrote. "Actually, I have great respect for Ms. Collins in that she has survived so long with so little talent. Her storytelling ability and word usage (coming from me, who has written many bestsellers), is not at a very high level. More importantly, her facts are wrong!"
Collins responded in her next column. She wrote that "although Trump and I have had our differences in the past, I never felt it was personal. In fact, until now, I have refrained from noting that I once got an aggrieved message from him in which he misspelled the word 'too.'"
Next: This reporter feared for her life after Trump's attacks.

6. Katy Tur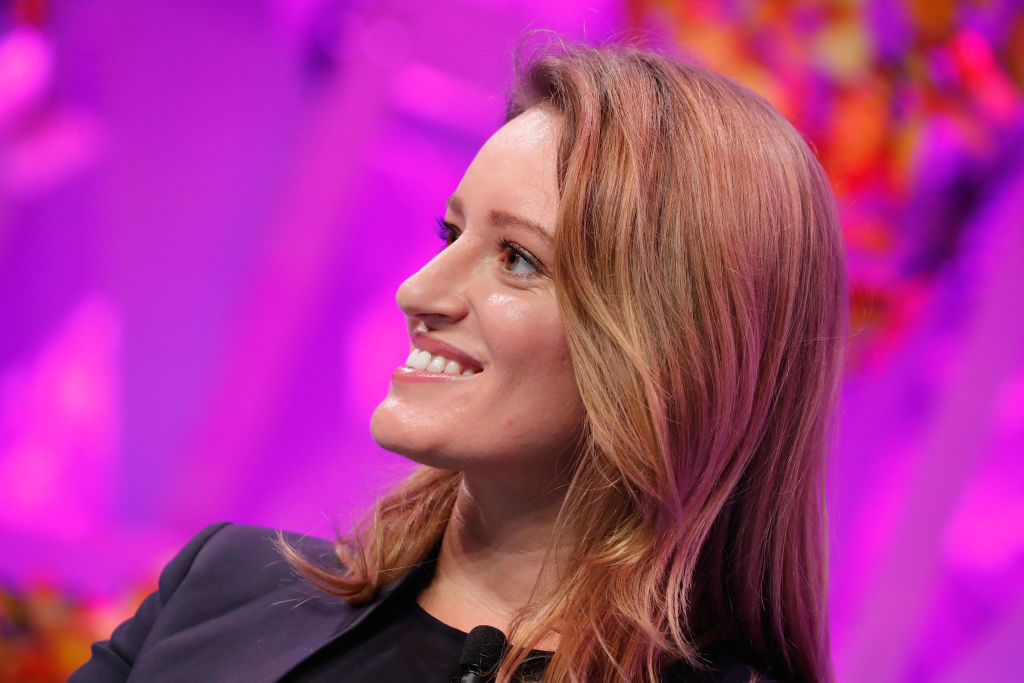 Trump taunted NBC reporter Katy Tur relentlessly during the 2016 election cycle. He called her "Little Katy" and a "Third-Rate reporter," even tweeting that she "should be fired." At one rally in South Carolina, his attacks against made his supporters so belligerent that Secret Service had to escort Tur back to her car.
Trump singled Tur out both at rallies and in tweets, even shushing her on live TV at one event. In an essay for Marie Claire, Tur wrote about what it felt like to cover the campaign. "Trump called me naïve. He told me I didn't know what I was talking about. He shamed me when I stumbled on a question. And when the cameras shut off, he was furious. He didn't like my questions, which were direct, or my tone, which was conversational," she wrote.
Next: Even this conservative did not escape Trump's ire.

7. Michelle Fields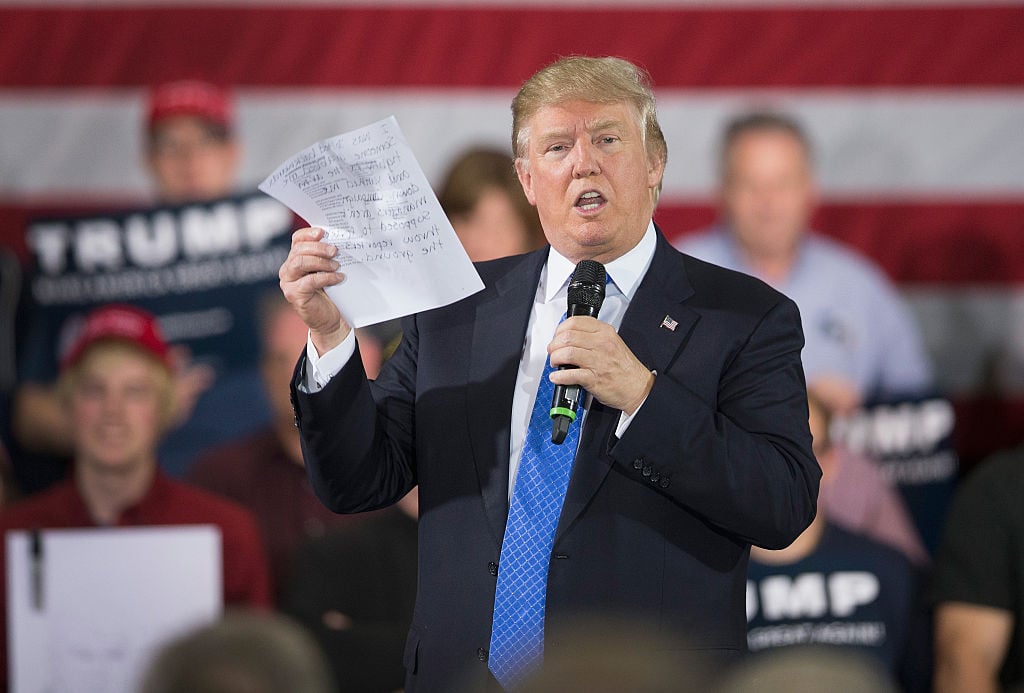 When former Breitbart reporter Michelle Fields said that former Trump campaign manager Corey Lewandowski assaulted her at a Trump event, his campaign attacked Fields's character. It accused Fields of "a larger pattern of exaggerating incidents." The presidential candidate called Fields "terrible" in an interview with Fox & Friends' Geraldo Rivera and suggested that she assaulted him. "Maybe I should file a report; she was grabbing me," he said.
Regardless, multiple witnesses, including Washington Post reporter Ben Terris, corroborated the account. Politico also published an audio recording of the incident that "supports the reporter's version of events."
Next: This former friend of Trump's did not get off easy.

8. Mika Brzezinski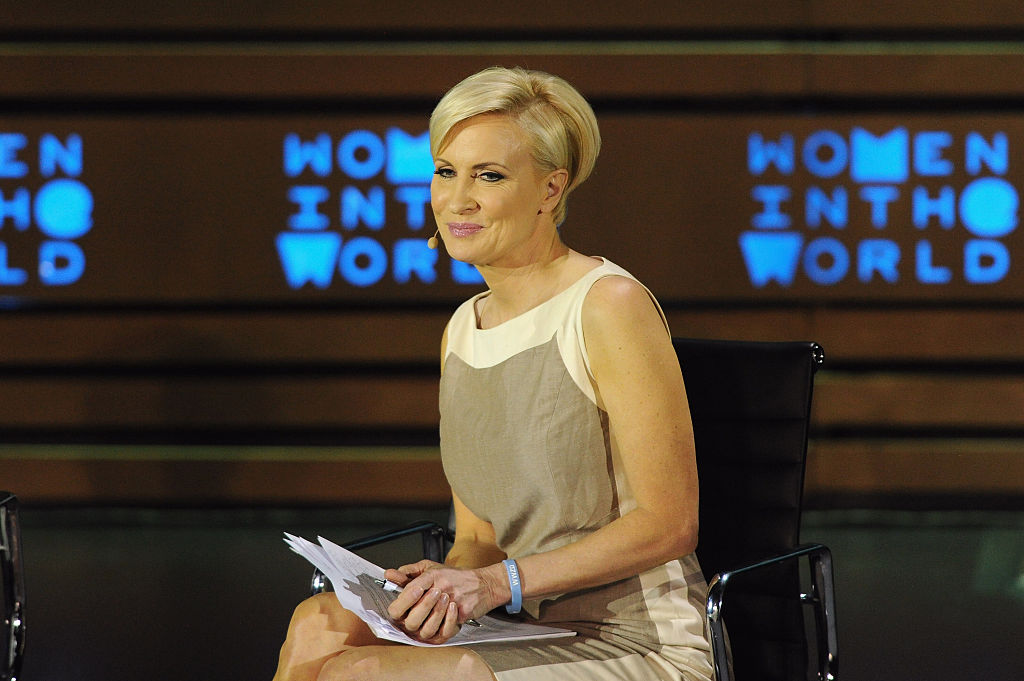 When tweeting in response to an airing of MSNBC's Morning Joe in August, Trump criticized co-host Mika Brzezinski as "off the wall, a neurotic and not very bright mess!" The co-hosts of Morning Joe — who Trump once called friends — did not keep their criticisms to themselves. It came back to bite them.
He also tweeted in June, "I heard poorly rated @Morning_Joe speaks badly of me (don't watch anymore). Then how come low I.Q. Crazy Mika, along with Psycho Joe, came … to Mar-a-Lago 3 nights in a row around New Year's Eve, and insisted on joining me. She was bleeding badly from a face-lift. I said no!"
Next: Her cohost did not escape unscathed, either.

9. Joe Scarborough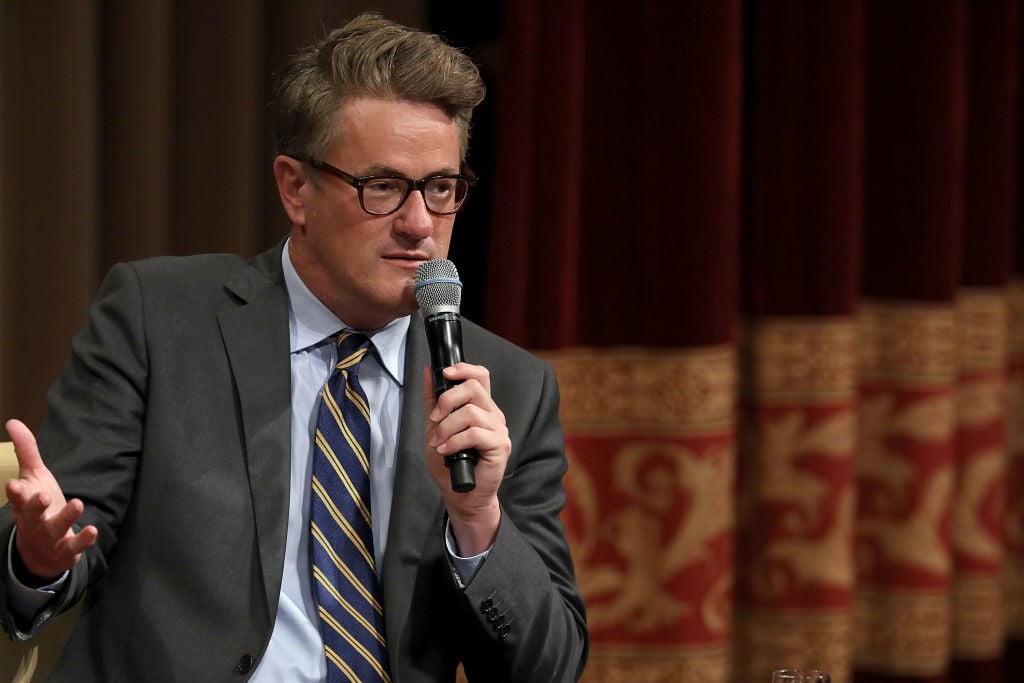 According to Rolling Stone, Trump and Scarborough used to get along. He appeared on Morning Joe frequently during the campaign, but when Trump's views got more extreme, their relationship strained. "We attacked him a lot in the campaign and it got really, really nasty," Scarborough said. "He gets into office and the first day he's talking about crowd size when he's got so many other problems … It's absolute insanity."
Scarborough said Trump "screamed at him" as the show became more critical of the president's policies. "The funny thing about Donald is he just doesn't understand," Scarborough said. "He doesn't understand that I don't care whether he invites me to the White House. Mika doesn't care whether he invites us to the White House. He expects to get better coverage because of access. And he's never understood that, particularly for our show, we don't need the big interview."
Next: Trump allegedly attacked the next reporter.

10. Natasha Stoynoff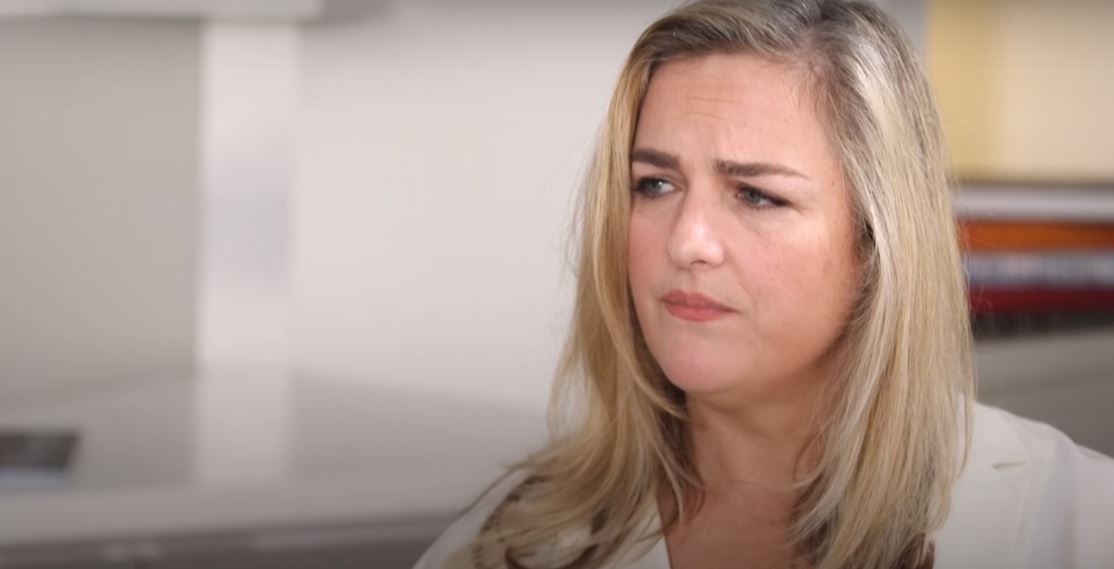 After the emergence of the Access Hollywood tape in October 2016, writer Natasha Stoynoff said that Trump assaulted her. While Stoynoff visited Mar-a-Lago to report on Trump and his wife's anniversary, he led her into a room alone, pushed her against a wall, and began trying to kiss her.
According to People, Trump refuted Stoynoff's accusations with an attack on both her integrity and her appearance. "She lies! Look at her, I don't think so," he said on the campaign trail. Six people, including several of her People colleagues and her former journalism professor, corroborated Stoynoff's story.
Next: The president also belittles this media mogul.

11. Arianna Huffington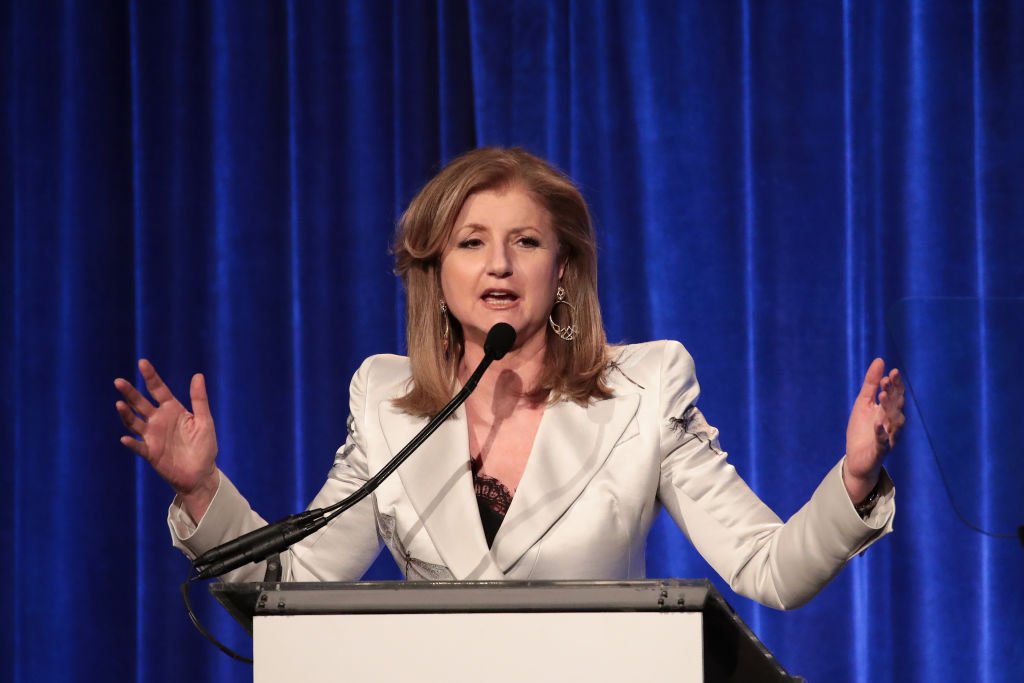 In May 2015, one month before declaring his candidacy, Trump tweeted about Huffington Post co-founder Arianna Huffington, calling her "extremely unattractive." He also asked how much her ex-husband gets paid to let her use the Huffington name. That did not mark the first time the president got ruffled about Huffington.
On August 28, 2012, he got personal about her 1997 divorce from a former congressman who later announced that he was gay. He tweeted, "@ariannahuff is unattractive both inside and out. I fully understand why her former husband left her for a man- he made a good decision."
Next: Trump called this reporter a bully, in a strange bait-and-switch.

12. Don Lemon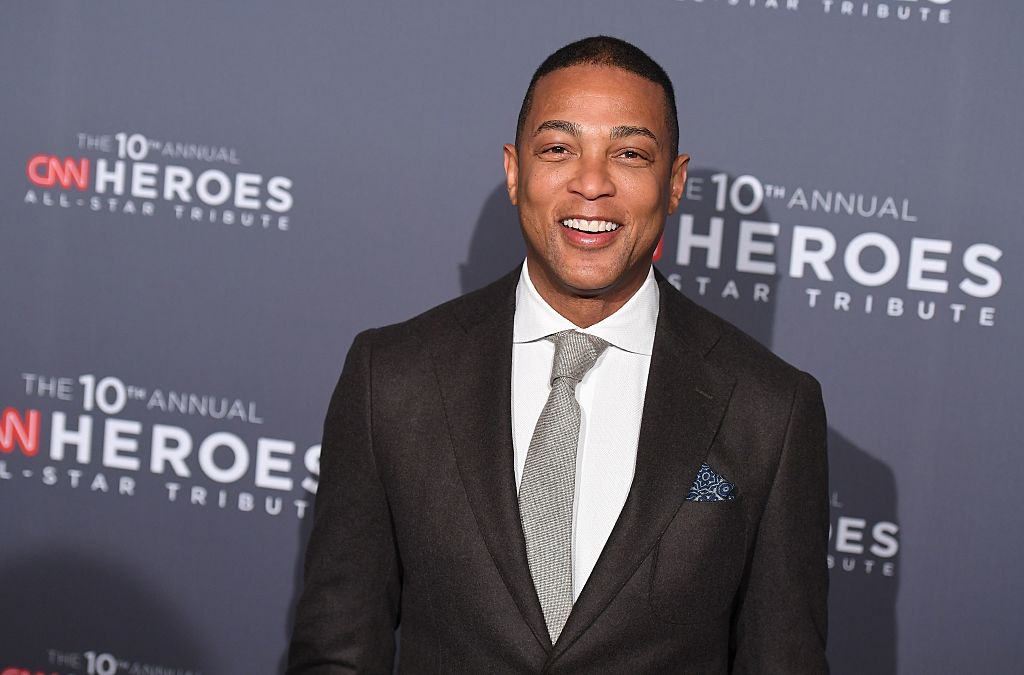 After a New York Times story claimed the president "hate-watches" Lemon's nightly program "to get worked up," Trump fired back. He tweeted, "Another false story, this time in the Failing @nytimes, that I watch 4-8 hours of television a day – Wrong! Also, I seldom, if ever, watch CNN or MSNBC, both of which I consider Fake News. I never watch Don Lemon, who I once called the "dumbest man on television!" Bad Reporting."
According to The Atlantic, Trump also spoke at length of the "hatred" in Lemon's show, during a press event. "You just take a look at that show. That is a constant hit. The panel is almost always exclusive anti-Trump. The good news is he doesn't have good ratings. But the panel is almost exclusive anti-Trump. And the hatred and venom coming from his mouth; the hatred coming from other people on your network …" The "bullied" president also called Lemon "dumb as a rock" and a "lightweight," in the past.
Next: He doesn't like the head of the network any better.

13. Jeff Zucker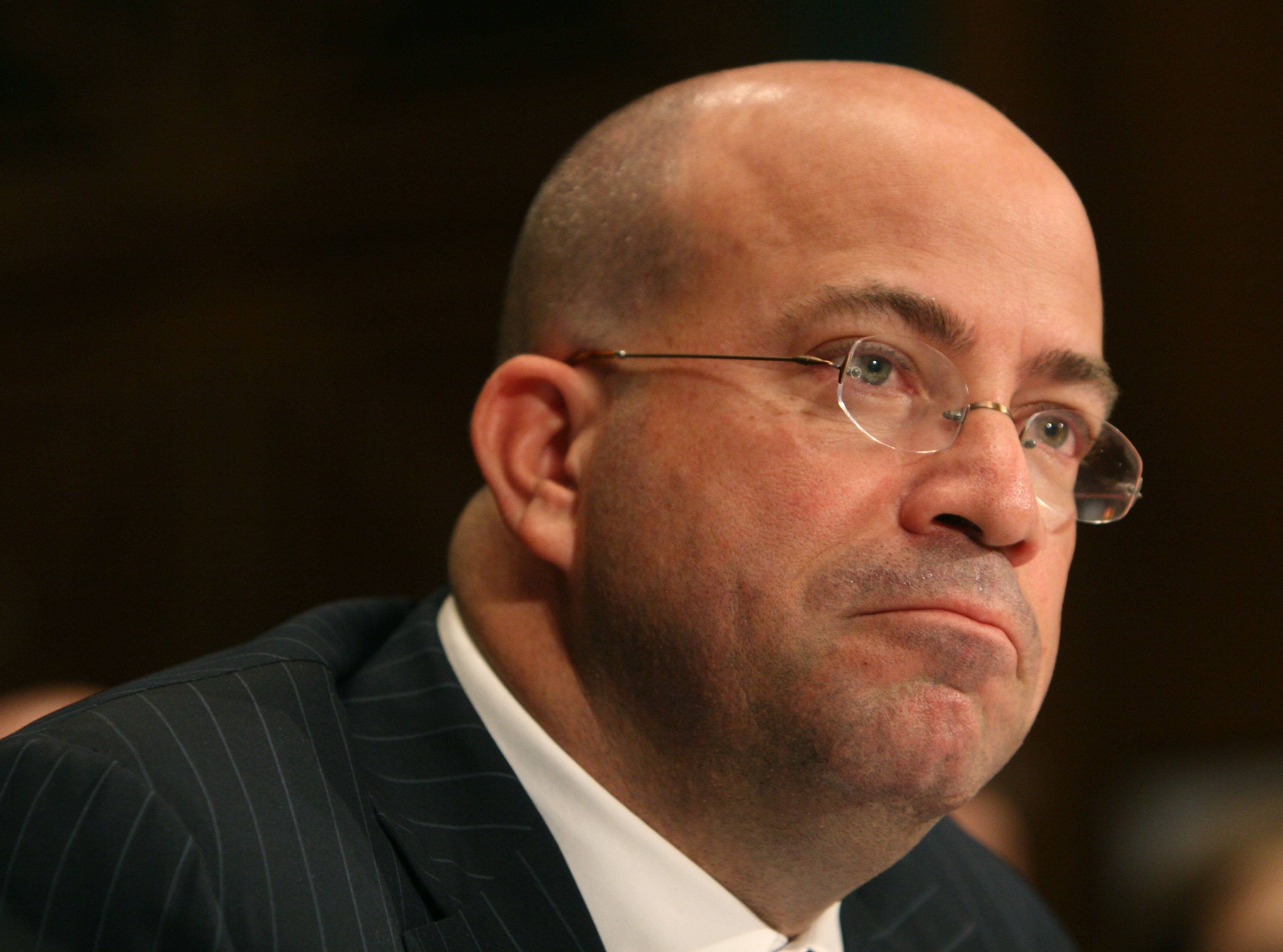 While not technically a reporter, The New York Post writes that Trump held a media summit in which he called out the owner of CNN by name. "Trump started with [CNN chief] Jeff Zucker and said, 'I hate your network, everyone at CNN is a liar and you should be ashamed,'" a source said. "Trump kept saying, 'We're in a room of liars, the deceitful, dishonest media who got it all wrong.'
He addressed everyone in the room, calling the media dishonest, deceitful liars. He called out Jeff Zucker by name and said everyone at CNN was a liar, and CNN was [a] network of liars." The president also included his least favorite TV network liberally in his recent "Fake News Awards," mostly calling out stories that had long been corrected.
Next: This political reporter did not fare well with the president-elect.

14. Ben Schreckinger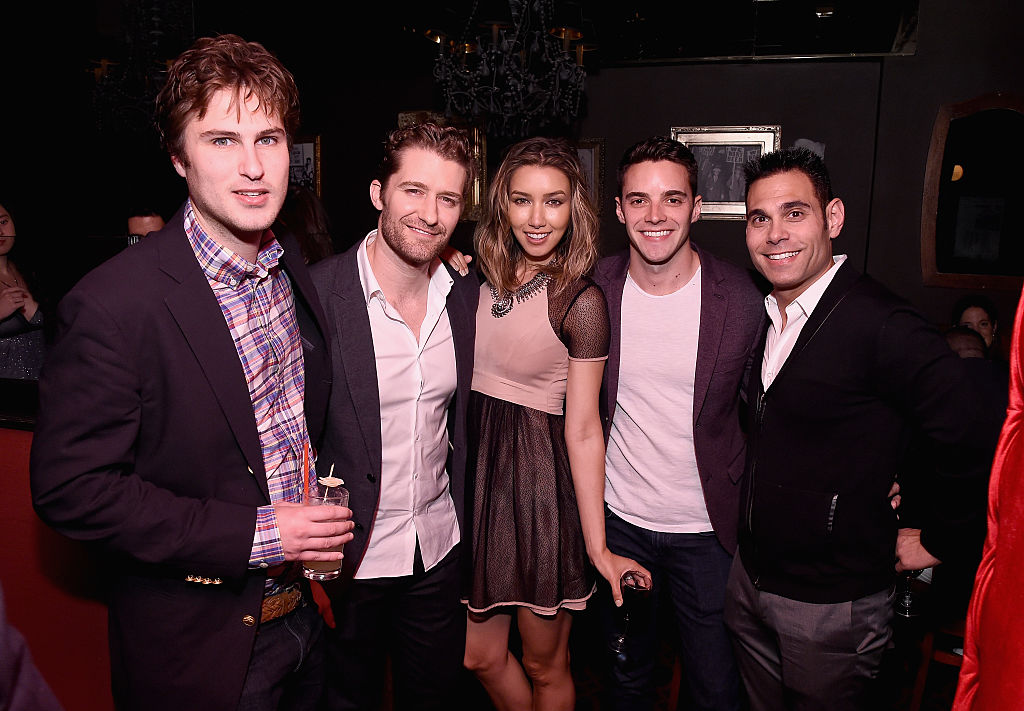 Trump once revoked Politico writer Ben Schreckinger's press credentials, after he wrote a negative piece about Lewandowski. Later that evening, Trump called Schreckinger "a dishonest, third-rate reporter with a failing outlet that will soon be out of business, hopefully."
Politico did not stand alone among media organizations denied entry to Trump events. The Des Moines Register, Univision, Fusion, The Huffington Post, National Review, Mother Jones, and BuzzFeed all lost credentials, as well.
Next: This writer earned Trump's ire with a negative book.
15. Michael Wolff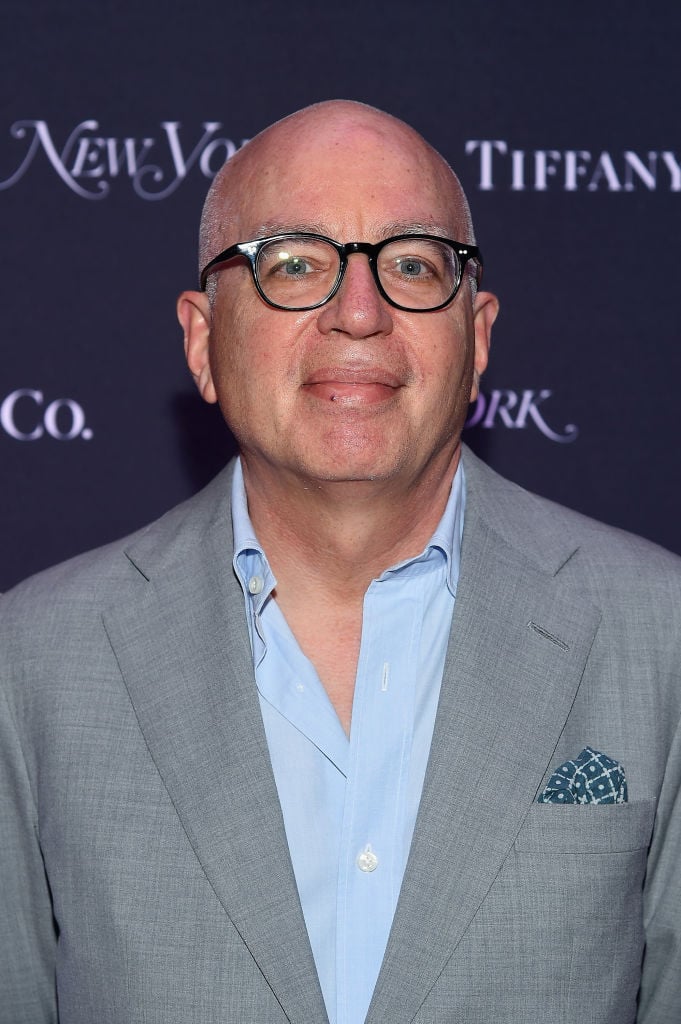 When New York author and columnist Wolff first teased sections of Fire and Fury: Inside The Trump White House Trump all but lost it. "I authorized Zero access to White House (actually turned him down many times) for author of phony book!" Trump tweeted. "I never spoke to him for book. Full of lies, misrepresentations and sources that don't exist. Look at this guy's past and watch what happens to him and Sloppy Steve!"
According to The New York Times, Trump's lawyer sent an 11-page letter claiming, Fire and Fury includes false statements about Trump that "give rise to claims for libel." It alleged those could result in "substantial monetary damages and punitive damages." Far from stopping publication, the publisher actually pushed up the print date, and the book hit instant success.
Wolff told The New Yorker he did not set out to write a scathing report on the president. "I had no preconception," he said. "I was perfectly willing to write a 'Trump can be successful' kind of thing, a contrarian view that is reasonably up my alley. Then I just started to listen to these guys, and they started to talk to me, and it was like, 'Oh, God!' These senior people say, 'Do you have any idea what it is like to work for this man?'
Follow The Cheat Sheet on Facebook!