The 'RHONY' Season 12 Casting Twist That Could Shake-Up The 'Housewives' Franchise Forever
After Bethenny Frankel announced she was quitting The Real Housewives of New York City there has been speculation over who will fill her spot. Fans have already inundated Andy Cohen with ideas as to what producers should do with the franchise set in the Big Apple. Creatives behind RHONY have not revealed what their plans are for Season 12, but if a recent rumor turns out to be true it could shake the whole Housewives franchises forever.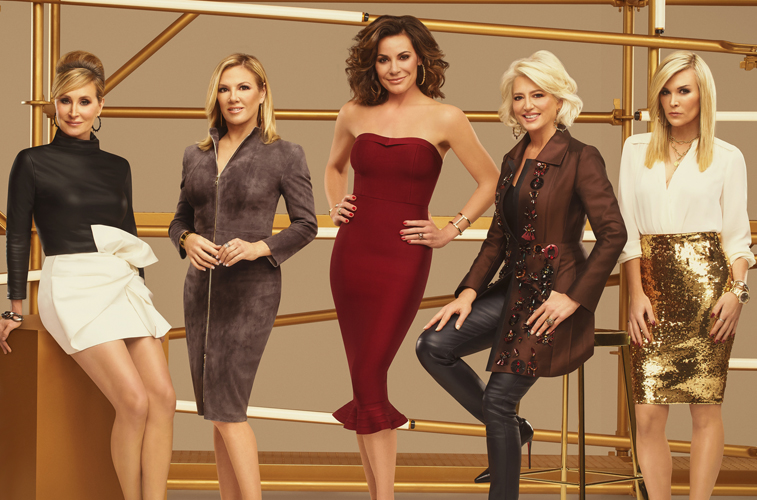 Bethenny Frankel leaves an open spot for new 'RHONY' housewife
Frankel shocked RHONY fans when she released a statement confirming she wouldn't be back on the show for Season 12 after it was expected all housewives would make a comeback.
"I have decided to leave the 'Housewives' franchise to explore my next chapter," Frankel said in a statement via Variety. "It's time to move on and focus on my daughter, my philanthropy and my production partnership with Mark Burnett, producing and starring in shows which represent a shift in the conversation for women. With the changes in modern culture, I want to highlight the strength, confidence and unstoppable power that women have."
The Skinnygirl founder also thanked her time at the cable network for her journey on television and helping become a role model for other women with aspirations like her.
"My experience at Bravo has been an incredibly magical ride. I am so grateful to them for highlighting my entrepreneurialism and allowing me to pave the way for many women to achieve their goals. I am excited for my future. The best is yet to come," she ended her statement.
Is a man replacing Bethenny Frankel on 'RHONY' Season 12?
The Housewives franchise has characterized itself for focusing on women, but producers are thinking of shaking things up and adding a househusband to the mix. According to podcast Straight Shuter, Bravo producers are considering casting a male following Frankel's exit.
"At the moment, nothing is off the table," an insider said. "Producers are always looking to tinker with the formula to make sure the show doesn't get stale."
There's potential for an uproar from viewers if producers mess with the format of the show. However, Frankel faced outcry back when she joined RHONY because she was not married.
"Over a decade ago the show was focused on casting married ladies with children, [and] there was outrage when Bethenny Frankel, a single lady without a child was cast," the source added. "Now most of the women are not even housewives."
According to Radar Online, the source also said: "It isn't clear if the guy will be a gay man who runs the home while his husband brings home the bacon, or if they go with a straight stay-at-home fella, whose wife is the bread winner."
Other names in contention to replace Bethenny Frankel
There have been many names dropped to replace Frankel on the hit show, with Leah McSweeney one that has gotten a lot of attention. Tinsley Mortimer is a close friend of McSweeney and according to ET, they have already filmed scenes together for the upcoming season.
If Ramona Singer could have it her way, she cast Missy Pool, who not only has a connection with her, but also with Luann de Lesseps. Pool is Tom D'Agostino's ex, yes, De Lesseps ex-husband.
"Ramona knows that having Missy join would be great for TV. Ramona and Lu aren't in the best of places, and Ramona would like another ally for herself. Ramona knows how much it would get under Lu's skin if Missy joined. She thinks Missy would be a great fit, so she made the introduction and pitched the idea," an insider told Hollywood Life.
Fans have been campaigning for Jill Zerin's return who was a housewife before. Singer recently shared a photo of the two on Instagram, sending her followers into a frenzy and slightly hinting they are filming scenes for Season 12.