The Ridiculous Reason Royal Fans Are Blaming Meghan Markle For a Recent Instagram Error
Find out why royal fans are calling out Prince Harry and Meghan Markle for their recent Instagram post and blaming the duchess for it.
Prince Harry and Meghan Markle have been criticized in the past for some of their Instagram posts and have been accused of not practicing what they preach. But now, social media users have pointed out another reason to call out one of their posts.
Here's what followers noticed about the Duke and Duchess of Sussex's recent post and why Markle is getting all the blame for it.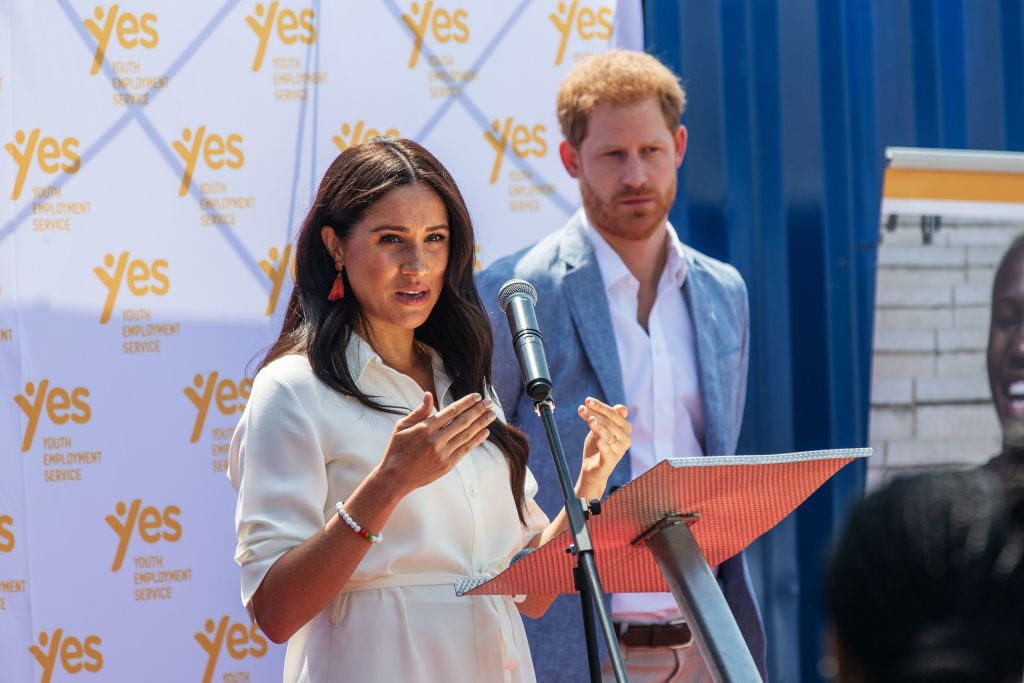 What followers pointed out in the Sussex's post
It seems like everything the prince and former actress do these days is put under a microscope and scrutinized so of course, what goes on their official Sussex Royal Instagram account is no different.
On Oct. 14, a post on their account read: "Each time a women stands up for herself without knowing it possibly, without claiming it, she stands up for all women."
The quote was accompanied by the caption, "Maya Angelou was an American poet, singer, civil rights activist and was hailed as a new kind of memoirist–inspiring people around the world as one of the first African-American women who openly discussed their personal life in order to help other. These words, used in The Duchess' speech on the opening day of the Southern Africa Tour in Nyanga, South Africa, surrounded by the inspiring Mbokobo girls, should always be a reminder that no matter how big or small, your voice has a purpose."
The only problem with the quote is that there is a typo and the internet didn't let that slide.
The beginning of the quote should have the singular form "woman" instead of the plural "women" and many of the royal couple's followers took notice.
"I love this! But it's 'WOMAN,'" one commenter wrote.
"I'm so glad I'm not the only person frustrated by that!!" another replied.
"A lovely sentiment but dreadful spelling & grammar," a third person wrote. 
There were also a number of fans who defended Harry and Markle by noting that they most likely have someone who posts for them and don't actually do it themselves.
Some resorted to criticizing the duchess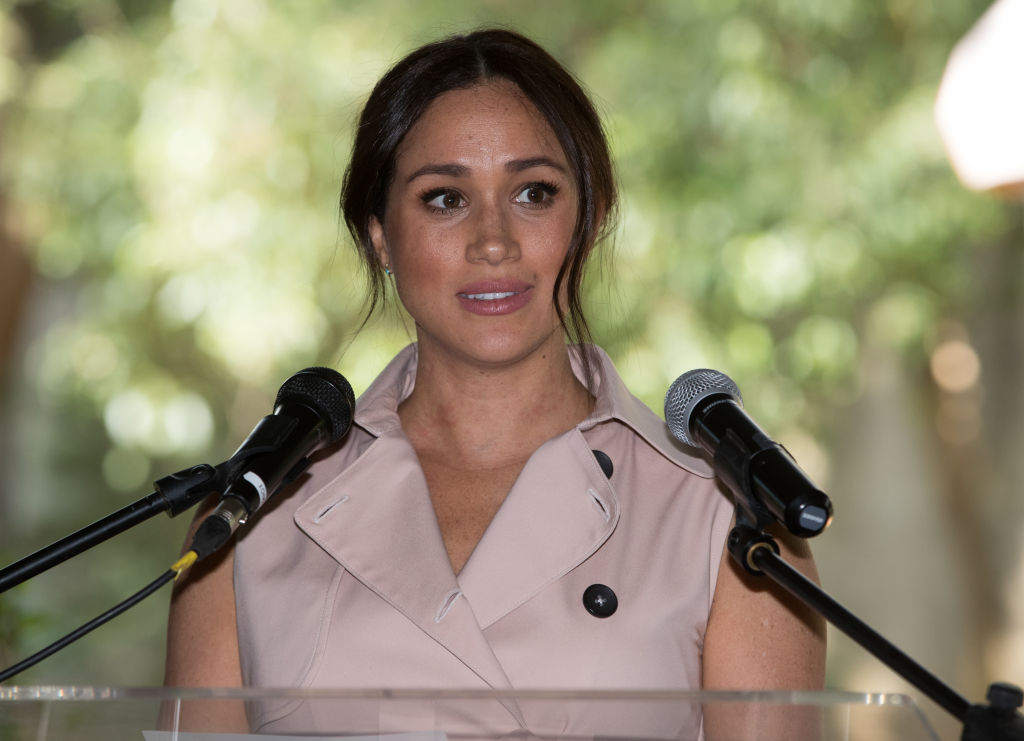 While it's true that the duke and duchess likely have a royal social media manager and that person is probably the one who posted the quote, a few online trolls went after Markle for the error.
"She probably wrote the 'typo' on purpose to draw more attention to herself," one troll wrote.
"Did you make the mistake deliberately to catch attention?" another troll added.
Those commenters were met with responses by Markle's fans who labeled them as "haters" and pointed out the fact that everyone makes mistakes on social media no matter who you are or who you are posting for.
Markle and Harry recently wrapped up their African tour and there is a documentary coming out which will highlight several moments during that trip. The upcoming program also promises to show cute instances between the pair and their son, Archie.
Read more: This is How Queen Elizabeth II's Death Will Change Everything For Prince Harry and Meghan Markle