The 1 'Riverdale' Character That's in Serious Danger in Season 2 (Hint: It's Not Archie)
At first glance, the CW's Riverdale should feel familiar to Archie Comics fans. The series focuses a group of teenagers trying to navigate their way through high school and dating drama. There's a twinge of Americana-inspired nostalgia — Pop's Diner, with burgers and milkshakes galore, classic cars, a drive-in movie theater, and an uncanny sense of small-town life. There's also something Archie fans probably didn't expect: murder. Lots of murder. And sex, and drugs, all set in a noir narrative and sinister, foggy backdrop.
The first season of Riverdale was a hit with critics and fans. And we're eagerly awaiting Season 2, which promises intriguing storylines for our favorite characters. But because it's Riverdale, the second season will be darker and scarier and offer up even more mystery (and probably more murder).
Series creator Roberto Aguirre-Sacasa has remained tight-lipped about the details surrounding this season's mystery. But he and the Riverdale cast have offered a few hints about what we can expect. Here's everything we know about what the Riverdale crew will face in Season 2, including which character could end up in a deathly dangerous situation.
1. Riverdale's first season ended with a bang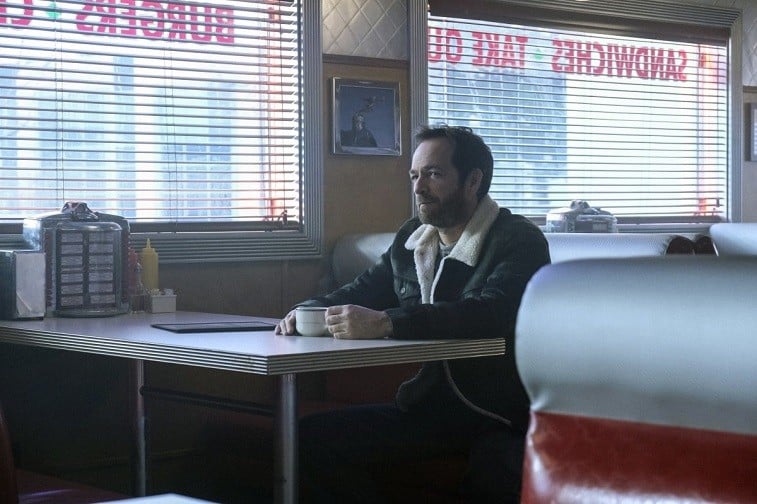 Season 1 of Riverdale focused on a core mystery: Who killed Jason Blossom (Trevor Stines), the all-American athlete and son of the town's wealthiest family? While we learned who had committed the terrible crime, the finale left us with plenty of unanswered questions. And the season offered a shocking cliffhanger of an ending, as Archie's father, Fred Andrews (Luke Perry), was shot in the chest at Pop's Diner.
Will Fred live? Who was the masked man who pulled the trigger? And how, if at all, is he connected to the Blossom family and the drug ring they were secretly running?
Riverdale's core characters will all be put through the ringer as they try to get to the bottom of these new mysteries. And they may wind up unearthing even more deadly secrets in the process.
2. Everyone in Riverdale will have to choose sides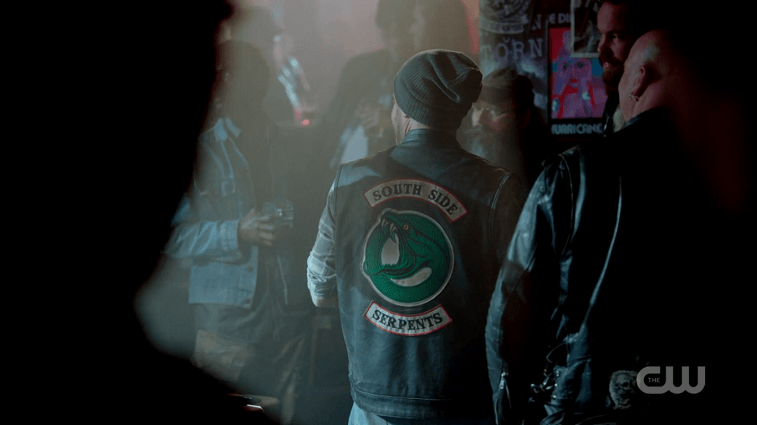 When Riverdale's first season came to a close, the small town was grappling with the knowledge that Clifford Blossom murdered his son. But we also learned another secret that the town seemed to be trying to keep under wraps: that he was running a covert heroin operation.
The drug-dealing Southside Serpents gang played a role. And, it seems, so did other high profile Riverdale figures. The dynamic between the working class south side and affluent north side will play a major role in how things shake out in Season 2. And it could even devolve into a civil war of sorts. That's bad news for Riverdale's main characters, because they could wind up fighting for different sides.
3. Archie will be looking for revenge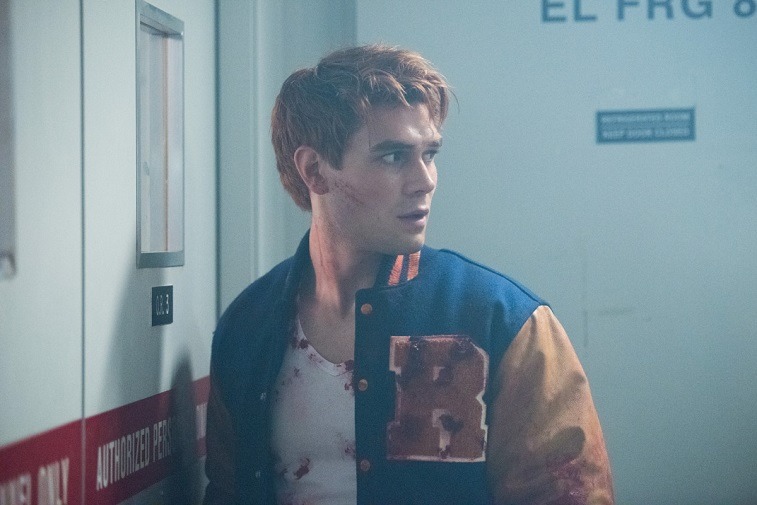 Throughout Season 1, Archie Andrews (KJ Apa) was pretty even keeled. He proved he was willing to go the extra mile for his friends, whether that meant letting them live with him or diving into a freezing cold river to save them.
But Archie may be the one in need of help in Season 2. The last time we saw Riverdale's golden boy, he was covered in blood and clutching his father's unconscious body. And believe it or not, it's going to be all downhill from there. Aguirre-Sacasa has hinted that his father's potentially fatal injury will be a huge turning point for Archie.
The showrunner recently told SlashFilm, ""It absolutely changes Archie and sends him on his season-long journey, which — without giving too much away — starts in a really dark place: revenge."
Archie will definitely be dealing with some serious fallout from that fateful morning in Pop's. And he won't be the only character with daddy issues this season.
4. Veronica's dad will stir up trouble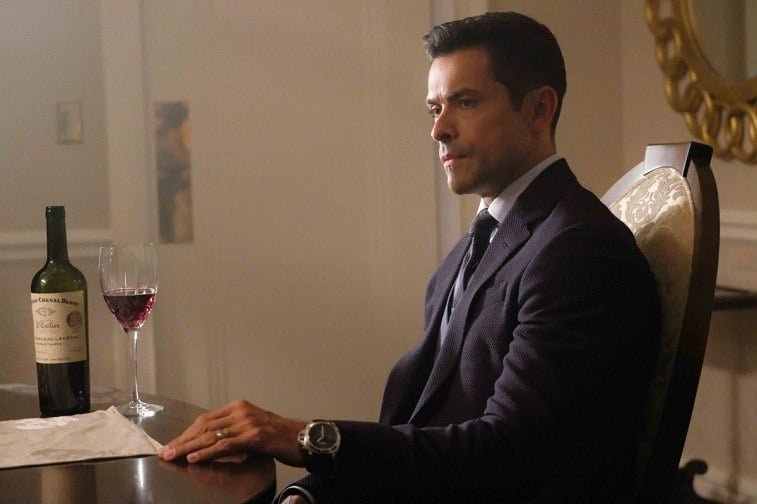 From the moment she breezed into Riverdale, NYC-native Veronica Lodge (Camila Mendes) has struggled to adjust to small-town life. She's gotten by with help from her friends, her main squeeze, Archie, and her mom, Hermione.
Sadly, Veronica realized, as Season 1 of Riverdale progressed, that her mom may not be all that trustworthy. And her iron-clad alliance with her husband and Ronnie's father, Hiram, made her potentially complicit in some of Riverdale's shadier backdoor dealings.
Hiram spent all of Season 1 in prison. But he's a free man now and on his way to reunite with his family. And that will cause serious trouble for Veronica, who still isn't sure if she can rely on her parents to do the right thing.
5. Kevin's secret side will come to the forefront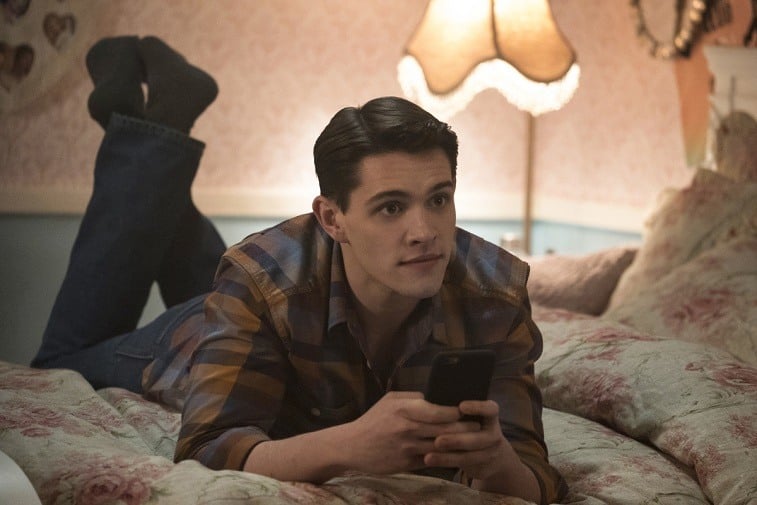 For most of Season 1, Kevin Keller (Casey Cott) spent his time on the sidelines. He had that adorable, but ill-fated romance with the Serpents' Joaquin, but served more as a supportive friend than a key player.
Cott has now been promoted to a series regular, and that means Kevin will play a much bigger role in Riverdale's second season. We'll get a chance to see him interact with his dad more, and he'll be more involved with characters like Betty.
But we'll also learn more about him. According to Aguirre-Sacasa, we'll see a lot more of Kevin early on — and may be shocked at what he does when he's not around the series' core four characters. Kevin won't be the only supporting character who will get more screen time in Season 2.
6. Josie will have choices to make about her future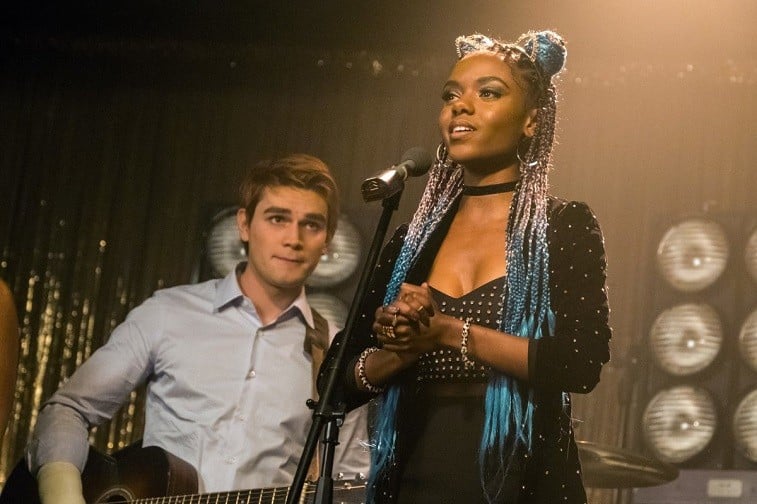 As Riverdale's resident songstress, Josie McCoy (Ashleigh Murray) made Season 1 sound a whole lot sweeter. But as Season 2 kicks into high gear, she may be singing a more melancholy tune.
According to Murray, the Pussycats' front woman will get pulled into much more of the drama this time around. That includes her mother's questionable business dealings as Riverdale's mayor. Josie may also be looking at breaking away from the band and starting a solo music career.
And we'll see her growing closer to her favorite redhead – and that's not Archie "Justin Gingerlake" Andrews.
7. Cheryl will struggle to find herself in a post-Jason world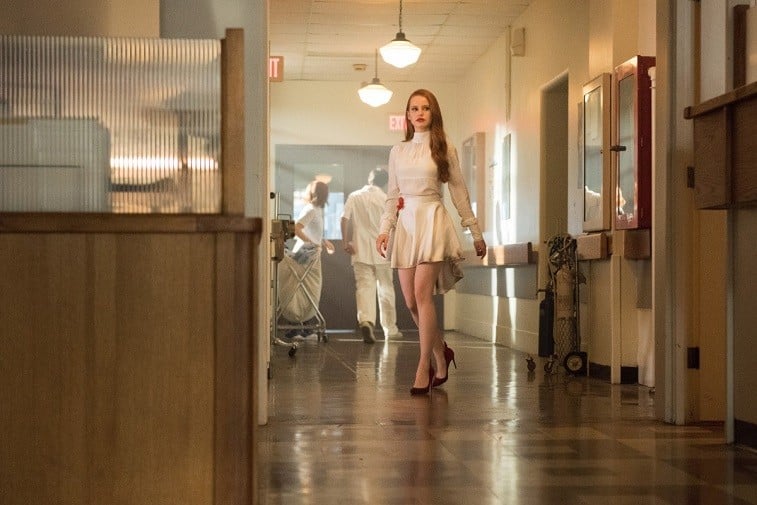 She's the richest girl in town and the captain of the River Vixens cheerleading squad. But Cheryl Blossom's (Madelaine Petsch) life is far from perfect. The death of her twin brother in Season 1 weighed heavily on the redheaded bombshell. The fact that her father was the one who killed him was too much to bear.
The end of Riverdale's first season saw Cheryl attempting suicide and burning down her family estate. If Season 1 was about burning her world to the ground, Season 2 will be about her rising from the ashes. That will mean standing up to her controlling mother. It will also mean she'll will be looking for love, and she may find it from an unexpected source.
Things may be looking up for Cheryl. But that definitely won't be the case for two other fan favorite characters.
8. Jughead will be torn between his friends and his duty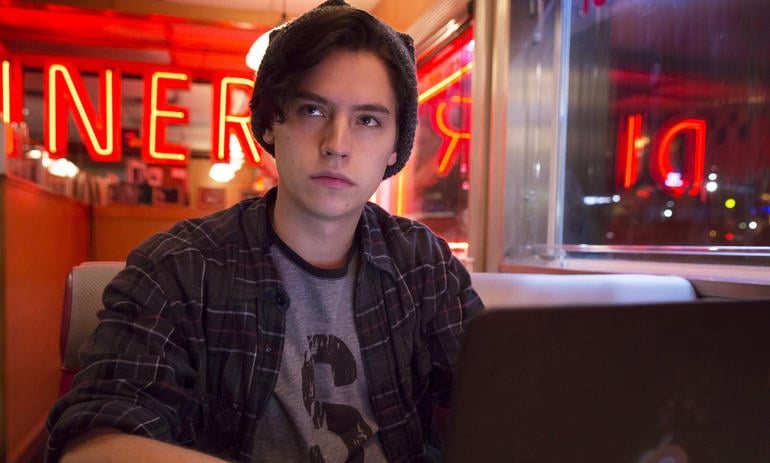 When we first met Jughead Jones (Cole Sprouse), he was, in his own now-infamous words, a "weirdo." And as an outsider in Riverdale, he was able to observe the cracks in the idyllic surface of his small town.
In Season 1, he kept himself busy by trying to solve the mystery surrounding Jason Blossom's murder. In Season 2, he'll be forced into an even more active role — and he'll have some big decisions to make.
Sprouse told Teen Vogue that his beanie-wearing, burger-scarfing character will officially join the Southside Serpents. And he'll be "wrapped up in this world that forces his hand, forces him to play the game."
His newfound alliance with his dad's gang could mean tension for Jughead — especially if Archie suspects the Serpents had anything to do with Fred's shooting. And it will also cause some major friction in his burgeoning relationship with Betty Cooper (Lili Reinhart). But Riverdale's resident girl next door will have plenty of her own problems to contend with.
9. Betty will be going to the dark side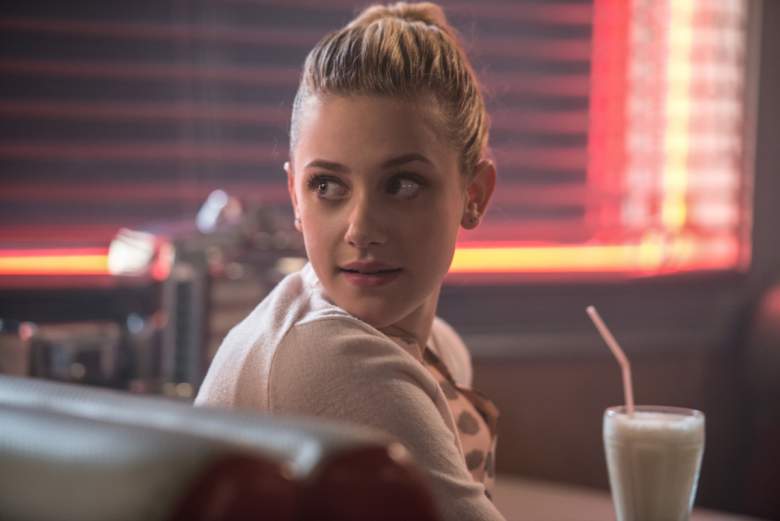 Between helping reveal Jason Blossom's killer and trying to navigate seriously twisted family discord, Betty Cooper did not have it easy in Season 1. We saw that she struggles with mental health and has a tendency to self-harm when things get hard. Unfortunately, by all accounts, her life is about to get even harder.
Aguirre-Sacasa has hinted that her relationship with Jughead will be tested. He told Teen Vogue, ""Every force in the universe is out to pry Bughead apart." Those forces will likely include the fact that they now go to different high school, as well as Jughead's ties to the Serpents.
All of this could contribute to Betty's darker qualities coming to the forefront. But relationship drama isn't the only thing that will take an emotional toll on Betty — and the other threats to her mental health may prove to be a lot more dangerous.
10. Betty will be at the center of one of Season 2's most dangerous storylines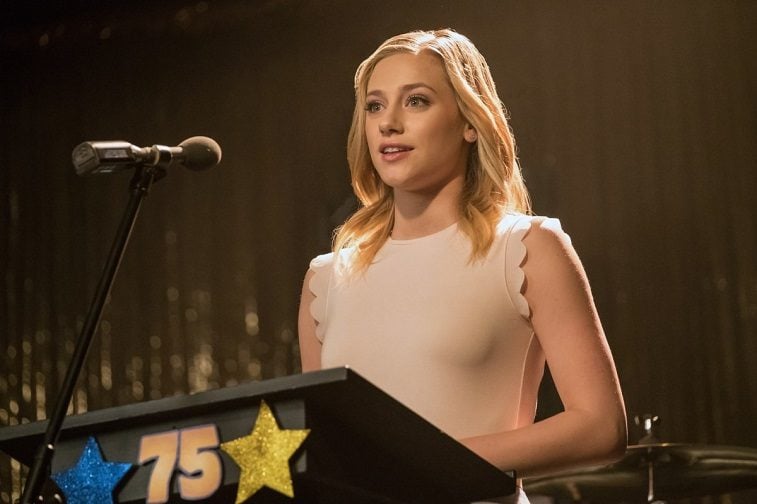 As Jughead would say, Riverdale's favorite Hitchcock blonde has already shown us she's capable of some serious darkness (just ask Chuck Clayton). But in Season 2, she'll be pushed to her limit like never before.
According to Reinhart, Betty will be at the center of a top-secret mystery in Season 2. While she's persistent enough to get to the bottom of it (ask Clifford Blossom), her mental health will suffer for her efforts. Reinhart hinted that as Betty becomes embroiled in her dangerous pursuit, "her darkness kind of envelops her a little bit."
Riverdale has already shown it's not afraid to put its most beloved characters in peril (ask Fred). We'll find out if Betty and the rest of her friends can survive even more mayhem as Season 2 unfolds.
Follow Katherine Webb on Twitter @prufrox.
Check out The Cheat Sheet on Facebook!