The Royal Family's Favorite Alcoholic Beverages (Including What Princess Diana Loved to Drink)
Whether you prefer beer, wine, or a fancy cocktail, there's a delicious beverage for just about anyone who chooses to indulge. And while the royals are different from us commoners in many ways, it's true that they also love to imbibe. When it comes to their favorite beverages, we did a deep-dive to see who loves to drink what.
Here's what the royals are known for indulging on.
Queen Elizabeth II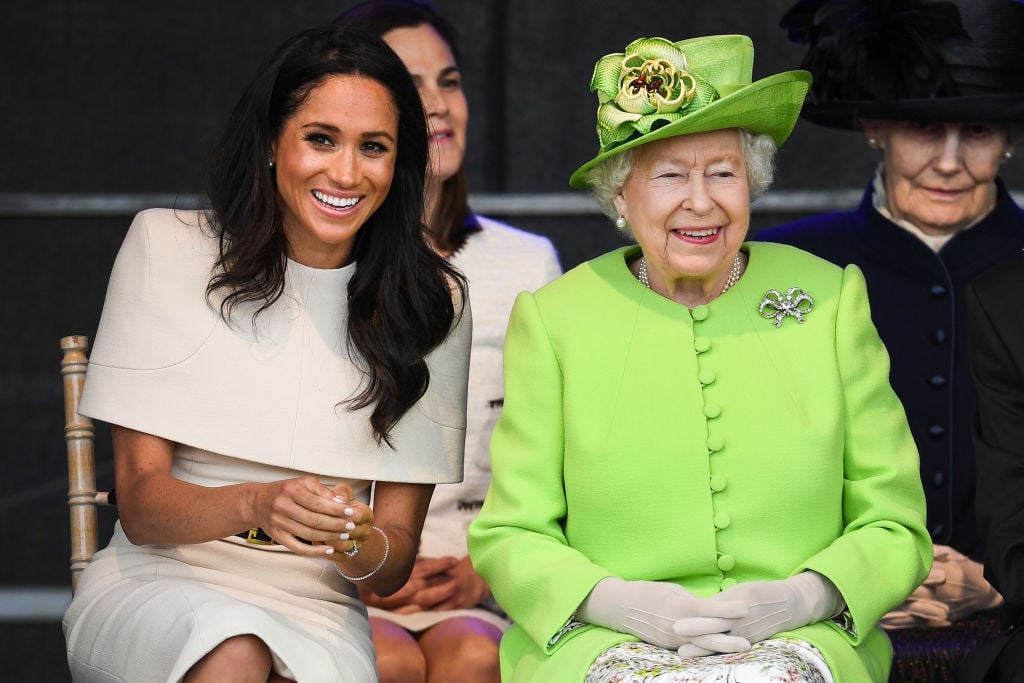 Dubonnet cocktail, dry martini, Champagne, wine
When it comes to a preferred (and varied) selection of drinks, no one does it quite like a queen. Mamamia notes her cousin Margaret Rhodes has said in the past the the queen prefers a Dubonnet cocktail before lunchtime. This drink involves a fortified wine added to a glass of gin with sliced lemon.
That's typically not her only drink of the day, however. Queen Elizabeth has also been known to have wine with lunch and a dry martini or champagne in the evening hours.
Prince Philip
Queen Elizabeth may have seriously refined taste, but it's much simpler for Prince Philip. Supercall notes he prefers beer over other types of alcohol. As for his favorite, he loves Boddingtons beer, which is a regional choice from Manchester. Unfortunately, Boddingtons Brewery shut down in 2005, so he's now forced to drink other types.
Princess Margaret
Since the airing of The Crown, there's been plenty of discussion regarding Princess Margaret's habits (her lavish morning routine is really quite something). And as far as drinks are concerned, Scotch Whisky notes Margaret had a serious love for Famous Grouse scotch, and she seemed to like to have it with soda. As Gordon Ramsay is famously quoted for saying after Margaret went to his restaurant, "She started with Scotch and went on drinking for three hours. … I find it hard to believe she could have tasted the pudding."
Kate Middleton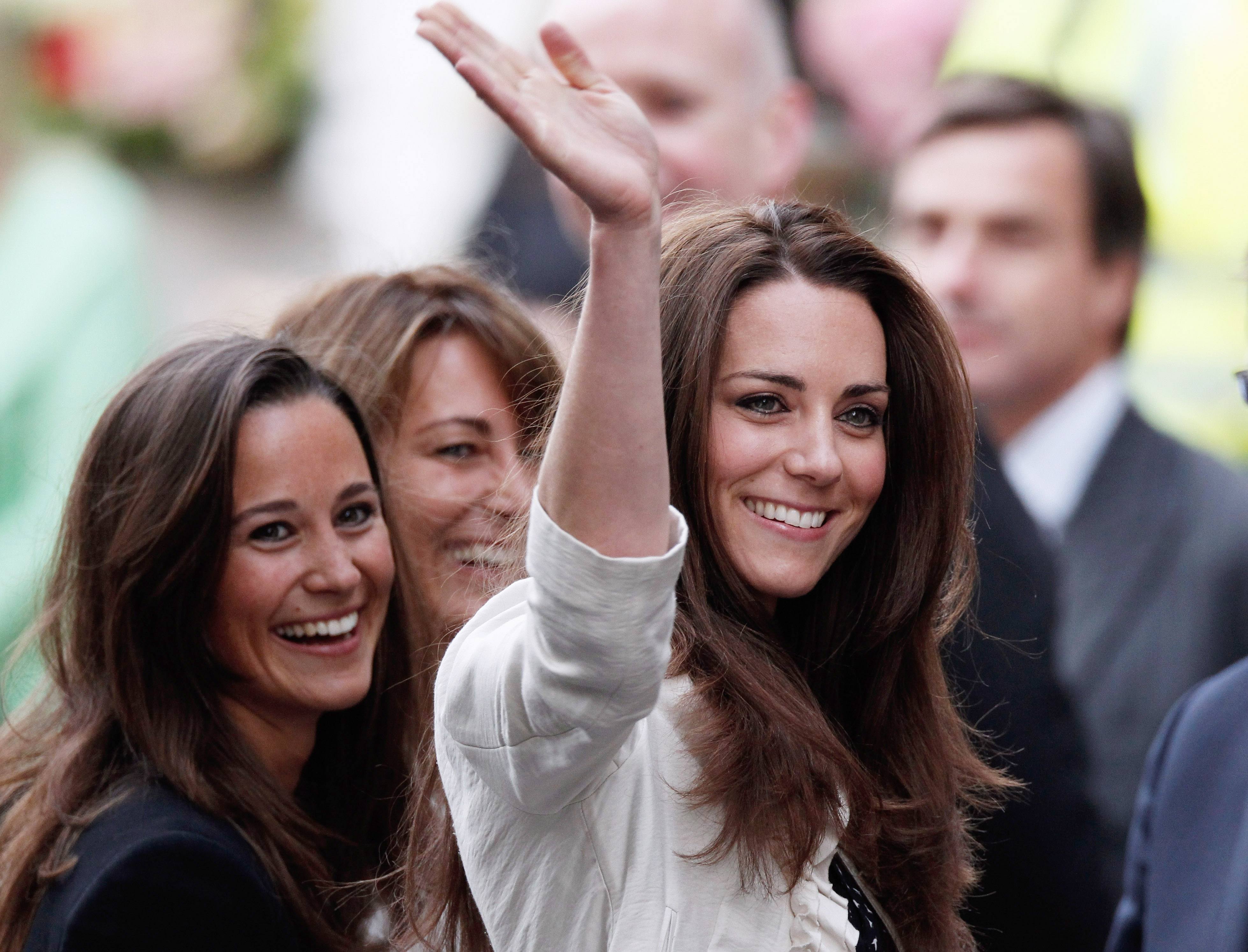 Jack Daniels, fruity cocktails
Kate has been spotted with many drinks over the years ranging from beer to wine to cocktails. And it's noted that she enjoys Jack Daniels when it comes to whisky. But Supercall explains sources claim before she was a royal, she really loved piña coladas and a cocktail known as the Crack Baby, which involves vodka, raspberry liqueur, passion fruit, and Champagne.
Prince William
Stella Artois and Guinness beer
It appears William is  more of a beer guy, according to Mamamia. The publication reports he's a particular fan of Stella Artois these days — though that wasn't always the case. Back in his college days, he was reportedly a fan of a cocktail that included brandy, peach liqueur, and Champagne.
Prince Charles
As for Prince Charles, his favorite drink is an easy pick. During an interview with The Telegraph, he revealed his favorite drink, hands-down, is Laphroaig whisky, and other reports have said he prefers the 15-Year variety. He's even called this smoky drink "magic."
Camilla Parker Bowles
Supercall notes Camilla has spoken about her love of wine in the past, as she's even stated that she drew up drinking the beverage as they do in France. Nowadays, it seems the royal has taken a particular liking to gin. And express.co.uk reports she and Prince Charles also travel with their own booze so they never have to worry about it being spiked.
Prince Harry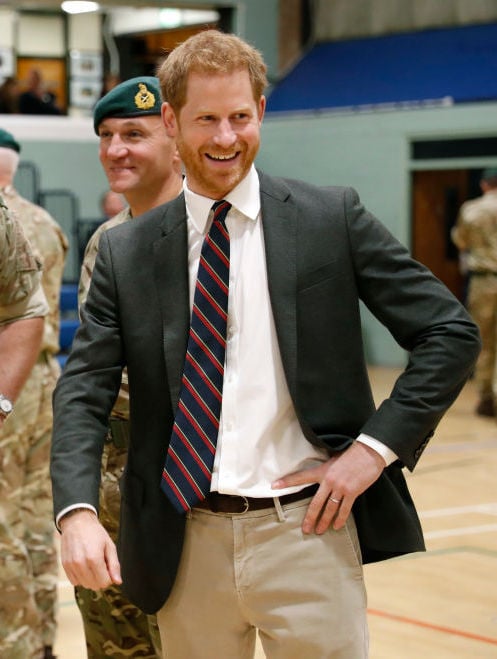 Ciroc Ultra-Premium vodka
Not many of the royals seem to favorite the light liquors, but Prince Harry reportedly is a big fan of Ciroc Ultra-Premium vodka, The Drinks Business says. What sets Ciroc apart is that it's made from grapes, so perhaps that's why it's up to Harry's standards.
Meghan Markle
Spicy tequila cocktails, Negronis, white and red wines
Most people know this royal as being a wine-lover thanks to her statement in an interview with The New Potato. "God, do I love wine — a beautiful full red or a crisp white," she memorably said. And since then, she's also mentioned that she'd take a glass of wine over a chocolatey dessert any day.
As for other drinks, in the same interview, she also mentioned that she loves a "spicy tequila cocktail, Negroni, or good scotch (neat).
Princess Diana
Peach bellini, white wine
Diana reportedly wasn't much of a drinker — but she did have one indulgence she enjoyed. Peach bellinis were her beverage of choice, and they include a blend of Prosecco and peach puree. The story goes that this is what Diana drank when she dressed as a male model and visited a gay bar with Freddie Mercury.
As for her drink of choice on less special occasions, dry white wines were also a favorite.
Check out The Cheat Sheet on Facebook!