The Sad Reason Meghan Markle and Prince Harry Get More Attention
It is only natural that everyone takes a great interest in everything that goes on in the lives of the royal family members. They are some of the most interesting people in the world, getting to travel to fancy places, go to amazing events and engagements, and have wonderful titles to go by, such as prince, princess, duke or even duchess. It seems that we are always seeing news articles regarding all that is happening behind palace doors. Whether it is rumors of a royal feud, the birth of a new baby, or family members relocating outside of London, we just can't get enough.
Most royal fans are obsessed with just about the entire family. We always like to hear what everyone from the queen herself to Zara Tindall are up to. Of course, there are definitely some royals who generate more public interest than others, such as Kate Middleton, or maybe Camilla Parker-Bowles, we have to acknowledge the fact that Prince Harry and Meghan Markle are constantly making headlines these days. So, why is it that the Duke and Duchess of Sussex get more attention than the others?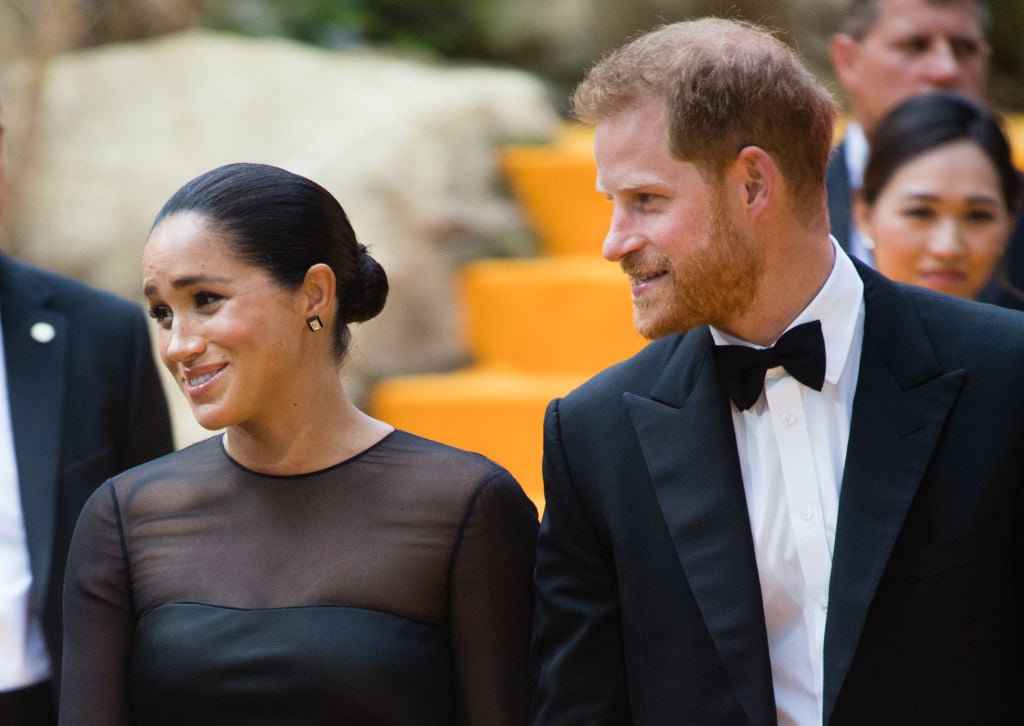 Do royal fans have an interest in Kate Middleton and Prince William?
Royal fans definitely have an interest in the future king and queen consort. When the couple was dating, Middleton couldn't so much as step outside of her home without being followed by photographers. In fact, according to Reader's Digest, paparazzi even followed her to her place of employment, back when she held a 9-5 job like everyone else. Although Middleton and Prince William continue to have a huge fan base, they have settled into a quiet, private life and go out of their way not to create much newsworthy drama.
Meghan Markle was a Hollywood celebrity
We certainly have to keep in mind that Markle was famous in her own right long before she was set up on that famous blind date with Prince Harry. While the royals are used to being in the spotlight, Markle was no stranger to public attention when she married into the family.
However, she is putting somewhat of a modern spin on royal life, going against what the family is used to and doing things her own way. Town and Country can report that Prince Harry's wife is breathing new life into the traditionally stiff and quiet family by not shying away from speaking to the press, closely interacting with fans, and sometimes breaking the royal dress code.
Is the royal family a real-life soap opera?
While they may be the British monarchy, we have to keep in mind that the royal family is actually like a real-life soap opera. According to Cracked.com, the royals are more interesting than any group of people that we have ever before seen. They have their fair shares of dramatic incidents, wardrobe malfunctions, relationship woes and more. Almost everything that happens becomes somewhat of a story, and fans are constantly checking the news for plot twists, climaxes, and to find out what happens in the end.
Why do Meghan Markle and Prince Harry get more attention?
The reality is that Markle and Prince Harry get a little more attention than everyone else. At one time, Prince Charles was the main focus of any sort of drama surrounding the family. Everyone followed the story of Prince Charles and Parker Bowles, however, that seems to be old news. While there are many people who may think that Middleton and Prince William would be the main focus, they just don't stir up enough drama to be the center of attention.
As reported in Reddit, Markle and Prince Harry are the royal "villains." People are looking to the younger generation for newsworthy drama, and although they have expressed interest in living a quiet life with Baby Archie, Markle and Prince Harry are getting more attention for that reason.