The Sad Reason Prince William and Kate Middleton Rejected Getting the No. 1 Thing on Princess Charlotte's Christmas List
It's that time of year where children all over are finalizing their Christmas lists of what they want from Santa. For Princess Charlotte, however, she might not be getting the one thing that tops her list as Prince William and Kate Middleton have reportedly rejected the idea. But it's not because she was naughty instead of nice.
Here's what the little princess really wants and the sad reason the Duke and Duchess of Cambridge likely won't be getting it for her.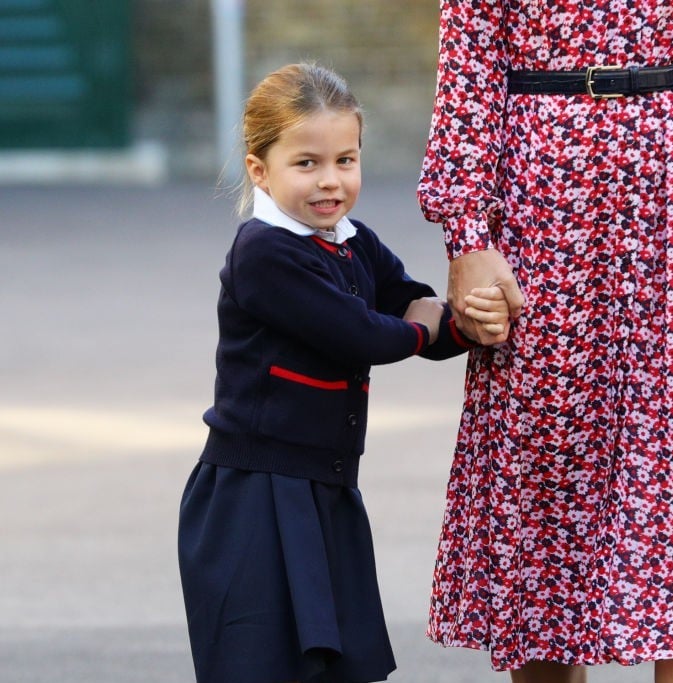 Why Middleton doesn't want to get Charlotte this present
Multiple British tabloids have reported that Princess Charlotte has asked for a pony. Several members of the royal family are fans of the animals as well and enjoy horseback riding.
However, a pony for William and Middleton's daughter is something that doesn't seem to be in the cards because of her mother's health issues. Middleton is reportedly allergic to horses, which is one reason she doesn't ride herself.
The Express noted that Middleton revealed this information to author Kathy Lette at a polo match in 2008 when she asked the duchess why she sat off to the sidelines instead of on the field to watch her husband's matches.
So if Charlotte were to get a pony, her mom wouldn't be able to have any part in helping and teaching her daughter how to care for the animal.
Royal expert Angela Mollard said, "I can just imagine her telling William, 'that's your job.'"
Why Prince William doesn't want Princess Charlotte to have a pony
But Prince William is also said to be hesitant about getting his daughter a pony for a different reason. The duke's concerns are because he doesn't think Charlotte's old enough to have one.
According to Mollard, "She wants one but William thinks she's a bit young. She's only four."
However, his grandmother, Queen Elizabeth, was gifted her very first pony when she was Charlotte's age. Mollard said she received a Shetland pony named Peggy.
"The fact Charlotte wants a pony — the queen would be delighted," Mollard opined.
Apparently Charlotte will have to wait a little while longer though for her own.
What Prince George wants for Christmas
Charlotte's big brother, Prince George, has also put together his Christmas list and would like a tennis racket this year.
"George is really into tennis and has asked for a new racket," a source told the Daily Mail.
His keen interest in the sport may have come after tennis pro Roger Federer gave the future king a lesson last summer.
"At that stage, it's all about just touch the ball," Federer explained. "He's a cute boy. I love to see that they're into tennis… His mum [Middleton] has always enjoyed tennis. I hope that he'll still stay the same in a few years' time and this is not just an in-the-moment situation."
As for the youngest of the Cambridge children, Prince Louis recently started talking so he probably won't be asking for specific things until next year.
Read more: Kate Middleton Reveals the Surprising Thing Princess Charlotte Handles Better Than Prince William