The Sad Reason Why Prince Harry Resents Prince William
Relationships between siblings are almost always a bit complicated. Whether it be because there is competition, resentment, or just a clash in personality, just about no family can say that there was a time when the brothers and sisters didn't have some sort of disagreement. For the members of the royal family, this fact is a harsh reality.
In recent months, fans are well aware that there has been tension in the royal family, most notably between Prince Harry and Prince William. It has been thought that the Cambridges and the Sussexes are at odds for several reasons. With Prince William and Prince Harry always having been so close, many are wondering how they possibly could have happened between the two of them.
Growing up in the public eye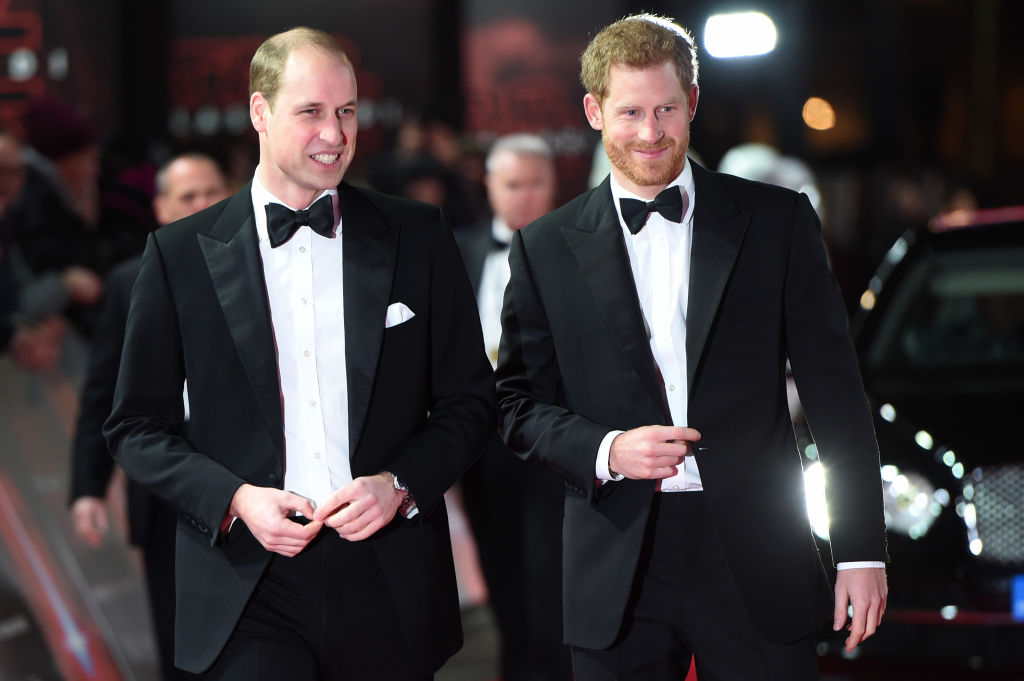 Princess Diana was adamant about giving her two sons a normal life. Although she most likely knew that this was a difficult thing to do, it certainly didn't stop her from doing everyday things that all children do, such as standing in line to purchase a fast food meal, taking them to theme parks, and stressing the importance of giving back to others through volunteer work, History Extra reports. Through it all, the brothers always leaned on each other for support, and they were always there for one another whenever needed.
Meghan Markle and Prince Harry's whirlwind romance
Although Prince Harry had a few serious girlfriends over the years, it is pretty safe to say that no one made him as happy as Meghan Markle. When the two of them went public with their relationship, they were already very serious, and fans knew that it was definitely the real deal. Markle seemed like the perfect match for Prince Harry, and it wasn't long before she retired from her acting career to move across the pond to England so that they could be together.
According to Us Weekly, Markle and Prince Harry were together for less than a year before getting engaged, just a fraction of the time that Prince William and Kate Middleton dated before deciding to get married. The rest of the royals didn't really even get a chance to know Markle very well, partly because she had been based in Toronto where her television show, Suits, was filmed. And also because things moved so quickly with Prince Harry.
Why does Prince Harry resent Prince William?
So, what are the hurt feelings all about? According to a royal documentary called William & Harry: Princes at War, Prince William expressed concern that his younger brother's relationship was moving so fast. He spoke to Prince Harry, telling him not to rush things. He also reportedly said that he and Middleton were wary of the fact that she had been married once before, and just hoped that Prince Harry would be happy.
Apparently Prince Harry was offended by what Prince William said, and it caused some friction between the brothers. In the documentary, The Sun's royal correspondent Emily Andrews said Prince Harry "went ballistic and said, 'You're trying to wreck this relationship before it's even started.'"
And, according to author Katie Nicholl, multiple unnamed sources close to the princes say their "dynamic changed" and "there was a shift," and "it was largely down to Harry resenting his brother."
Rumors began to circulate, with many thinking that they were not even on speaking terms. Although they are talking to each other, fans couldn't help but speculate, especially with the split of the royal household and with Prince Harry and Duchess Meghan moving out of Kensington Palace. It is natural for an older brother to look out for a younger brother, and it is heartbreaking that it caused resentment between the two princes.