The Sad Reason Why Prince William and Kate Middleton Are Threatened by the Sussex's
There was a time in Britain's history when one wouldn't dare cross a royal family member. Kings and queens throughout history have imprisoned, exiled, and even killed, anyone that would stand between them and their birthright.
Today things a little different in the way that the monarch handles threats. What happens if the perceived threat is from another member of the family?
With more and more reports coming out every day about a rift between the royals, we thought a quick recap was in order. Here is the sad reason why Prince William and Kate Middleton are threatened by the Sussex's and what the sitting Monarch can do about it.
Why Prince William and Kate Middleton are threatened by the Sussex's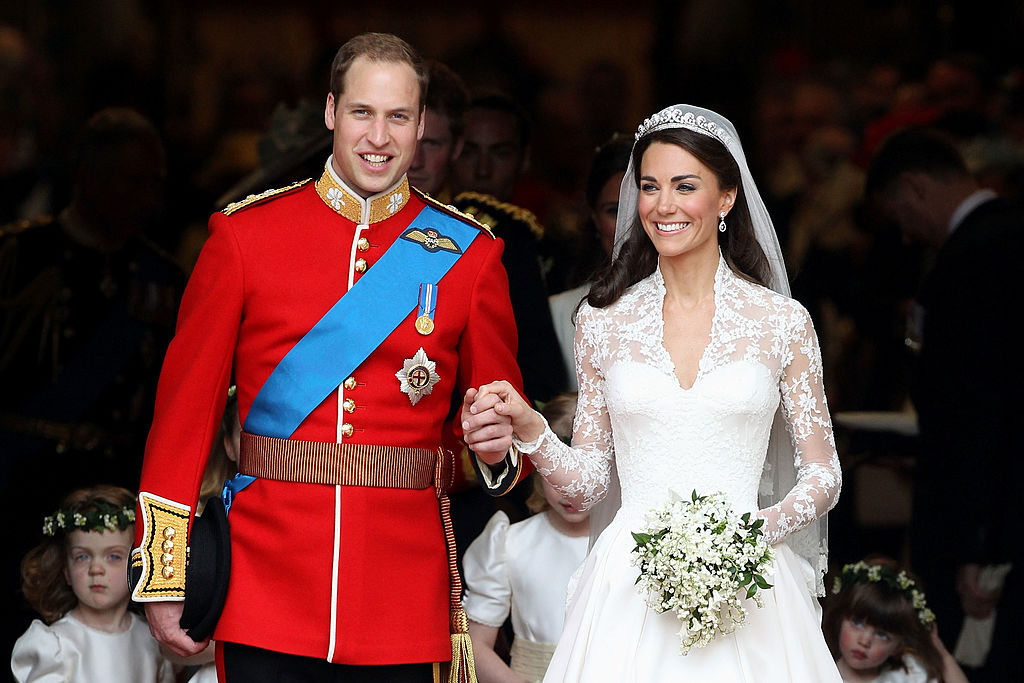 First, it will help to know that the royal family, while steeped in tradition, is very much up to date with current trends. Even Queen Elizabeth, in her 90s, understands the importance of modern technology, social media, and popularity.
William will be king one day, but that doesn't mean that he doesn't have to look over his shoulder the same way every royal has for centuries. Look at his father for a prime example. Prince Charles is the Heir Apparent, and yet most people dislike him. He isn't even a blip on the radar for most royal fans.
With all the talk about how great Prince Harry and Meghan Markle are, William can't help but feel overshadowed in his little brother's footsteps. Imagine being in line for the throne, knowing that your brother and his growing family are more popular with the people.
Every time the Duke and Duchess of Cambridge post to Instagram, it is overshadowed by the Duke and Duchess of Sussex's Instagram feed. It might seem silly, but many media outlets are starting to refer to Harry as The People's Prince, and that's not sitting well with the queen or the Cambridge's.
How can the two family's work together?
It is important to remember that the Duke and Duchess of Sussex are not sitting around watching their Instagram feed. They are hard at work, helping the Monarch. It's their job, and they do it well.
When they want to share something with the public, they have to contact the staff that handles their social media. It's an entire department, and because each family has their own online presence, sometimes the timing is off.
It is not like they are fighting through Instagram. Kensington Palace will have to deal with the overlap in press releases and social feeds.
As far as the two family's are concerned, they are not doing each other any favors by avoiding each other. It is not Meghan and Harry's fault that they are well liked by the public, or that they are increasingly more popular in the United States.
They are trying to focus on their job and growing family, they are not trying to steal the throne. Besides, the throne doesn't yet belong to the Duke and Duchess of Cambridge anyway. And, if Charles shares his mother's excellent health, it won't be theirs for a while.
What do people want?
To make matter much worse for the royal family, the British people may not want to see the normal lines of succession. They have been very clear about their feelings of Charles and his wife Camilla, Duchess of Cornwall. It has been brought up on countless occasions that the crown should skip a generation.
Now adding even more fuel to the fire is Harry and Meghan's growing shadow on the Cambridge's. But even with their popularity, Harry is sixth in line. Something catastrophic would have to happen to make him king and, as we said earlier, that kind of thing doesn't happen anymore.
Right now, as it stands the people want to see more from Harry and Meghan. William and Kate are going to have to find a way to feel less threatened or find a way to be more interesting.