The Sad Reason Why Princesses Eugenie and Beatrice Were Ridiculed Growing Up
Have you heard the name Princess Eugenie? What about Princess Beatrice? These two ladies are members of the royal family — yes, the British royal family.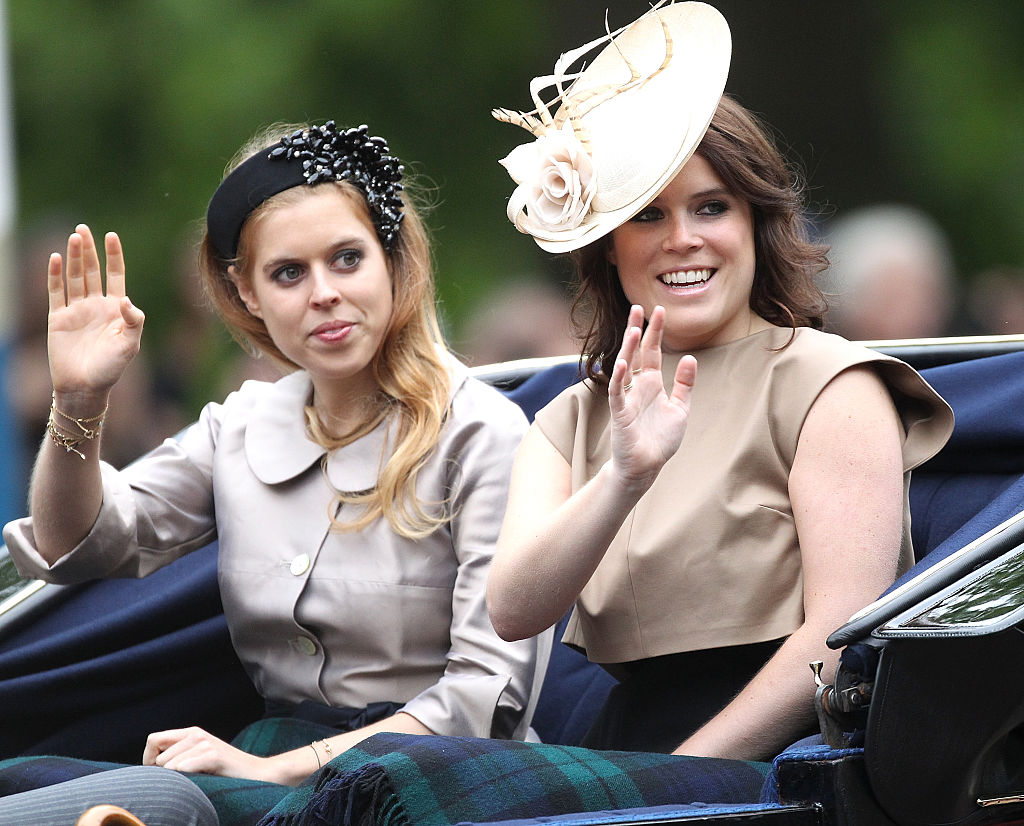 They are making headlines recently thanks to Princess Eugenie's wedding and Princess Beatrice's mysterious millionaire beau. Despite the increase in publicity, these lesser-known (and oddly unliked) siblings barely hold a candle to their more famous cousins.
Perhaps that's why these two hard-working royals often get the short end of the stick.
How far are Princess Eugenie and Princess Beatrice from the throne?
It's time for a British Royal Family ancestry lesson. Princess Eugenie and Princess Beatrice are the daughters of Prince Andrew, the Duke of York, and Sarah Ferguson.
Prince Andrew is the third child of Elizabeth II and Prince Philip. At the time of his birth, the Duke of York was second in line to the throne with only Prince Charles, Her Majesty's first-born son, ahead of him.
One might think that Prince Andrew would retain his spot as a child of Queen Elizabeth II, but that isn't true. Prince Charles, the Prince of Wales', children take precedence.
This means that Prince William is second in line after his father. His brother, Prince Harry would have been next, but the Duke of Cambridge had children. This pushed his brother and his uncle further away from the throne.
As it stands now, this is the line of succession — Prince Charles, Prince William, Prince George, Princess Charlotte, Prince Louis, Prince Harry, Prince Archie, and then finally Prince Andrew.
His daughters would follow him, but the likelihood of them ever needing to rise to the occasion is so so slim it's impacted their standing in the royal family.
Do Princess Eugenie and Princess Beatrice work for the royal family?
Being so far from the throne comes with one main perk — you're not the center of attention 24/7. Sadly, it also comes with a pretty hefty consequence. Non-working royals don't get the opportunity to work for Her Majesty. Princess Eugenie and Princess Beatrice are two such royals.
Despite their father pushing to have them become working royals, the higher-ups aren't having it. To "make ends meet," the sister's hold regular jobs. Princess Beatrice works in the finance and consulting sectors, while Princess Eugenie is a director at a renown London art gallery.
Why were Princess Eugenie and Princess Beatrice bullied growing up?
Prince Andrew's daughters are considered the most cringe-worthy among their family. The public has been far from kind when it comes to these forgotten royals. Haters criticize everything from their weight to their work. Despite their titles of non-working royals, royalists have even sunk to talking dirty about their royal duty/everyday career balance.
"Being role models has always been a hard one for them to deal with, and being criticized for their weight, fashion and work lives has always been hard for them to swallow. But in the last couple of years, both girls have come around to the fact they're women now, and they can do a lot of good with their status. – An insider / People
Even their fashion choices have been the butt of many jokes. Remember the outburst over their fanciful fascinators from Prince William and Kate Middleton's wedding? They were torn apart for the fashion faux pas.
The torment had a long-lasting effect
What doesn't kill you makes you stronger. After dealing with years of ridicule, Princess Eugenie and Princess Beatrice have managed to harden up against all the odds.
Princess Eugenie has found a loving hubby in Jack Brooksbank and is well on her way to creating her fairytale.
Princess Beatrice is already talking marriage with her new beau. Aware of just how unique their status is, they are finally learning how to make the most of having both royal and "real" lives.