The Scariest Movies to Watch on Netflix This Halloween
If you think Halloween starts a little too early most years, it doesn't stop everyone from cashing in on the holiday. Even if we end up seeing Halloween moved to an earlier date someday, everyone will still jump on the bandwagon early, including streaming services.
Netflix is now moving in on marketing for the holiday with their new "Netflix and Chills" section this year. As a first, they'll be offering some of the best horror films they have in their library in the weeks leading up to All Hallows' Eve.
With Netflix ramping up for Apple and Disney competition right after Halloween, this might be more than strategic. We've compiled four of the best horror movies you'll be able to watch on Netflix, though they probably won't make you entirely chill out.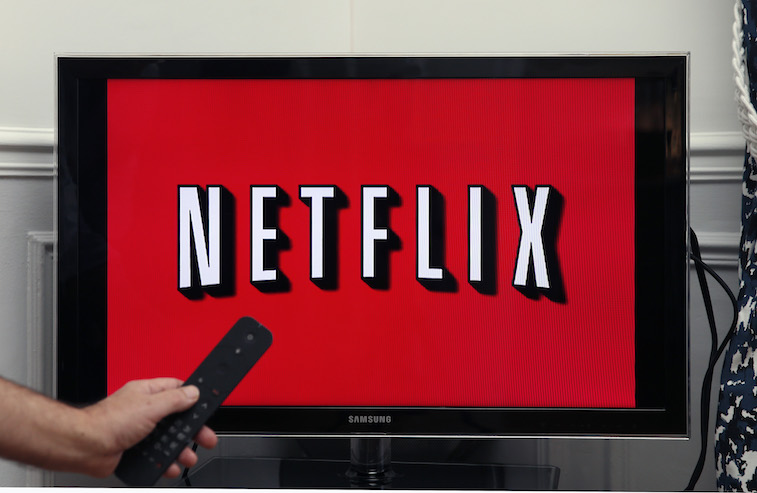 1. 'Marianne' (a Netflix original)
Some of you may not be aware that Netflix started their horror movie marketing marathon on Friday, September 13. The first horror movie released that day for their "Netflix and Chills" was Marianne, an original already garnering rave reviews.
This film sounds somewhat like a Stephen King adaptation since it involves a horror writer who's haunted by an evil spirit in her head. When the writer goes back to her old hometown, she realizes the spirit is beginning to wreak havoc in reality, setting up a perfect horror plot.
As a French production, it's a little different from the ordinary. While you may not recognize the French cast, it's well worth watching this eerie little miniseries.
We agree with reviewers who say the greatest aspect of it is the simple use of expression and makeup to create scares without a single use of CGI. Leave it up to French filmmakers to always do it better than Americans.
2. 'The Spooky Tale of Captain Underpants Hack-a-ween'
You have to have something a little bit lightweight to watch for Halloween, especially if you have kids. Yes, Netflix seems to want to up the ante in creating intense horror films to compete with theaters. Then you have the new Captain Underpants Halloween special, designed specifically for the Netflix streaming universe.
Sure, the title is a little long, yet you can probably expect this to become popular thanks to a strong CU fan base. You'll be able to catch the special starting October 8.
According to the plot summary, Melvin tries to cancel Halloween, so Harold and George create a similar holiday in its place. They find out their own creation ends up being more popular than the original, something you wonder could happen in real life.
3. 'Eli'
Outside of Netflix not considering Eli an original, they're responsible for the distribution of this horror movie on their streaming service. Netflix bought the rights to it after Paramount dropped it recently.
Whether that's a bad sign, we don't know. Rumor is, it's testing well with audiences. Horror movies involving young boys (and girls) also never fail to bring the scares, making the plot of this live up to the chills Netflix promises.
Eli is the name of a boy who's receiving experimental treatments for an unknown illness. After putting his trust in a new, experimental doctor, things start to go awry, leading to haunting outcomes.
Watch for this on October 18, a movie we have a feeling will be streamed aplenty on Halloween night.
4. 'Prank Encounters'
If you're looking for a reality show Halloween theme (a new genre on its own), you'll probably find some laughs with the Netflix original Prank Encounters, hosted and produced by Stranger Things' Gaten Matarazzo.
An eight-episode series, it'll debut on October 25 as the last of the originals offered on this Netflix slate. Those of you expecting a horror movie here should be aware this is a new hidden camera show where unsuspecting real people find themselves in potential horror movie situations.
Don't be surprised to see another season if it becomes a hit, albeit similar concepts done before on TV. Thanks to the appeal of Matarazzo already, the show is obviously designed as a cross-promotion of Stranger Things, as if the show really needs such a thing.