The Secret Lives of Your Favorite Disney Channel Stars May Have Been a Lot Darker Than You Realized
Ricky Garcia's claims of betrayal and abuse gives a new meaning to Best Friends Whenever.
Garcia starred as Naldo Montoya in the Disney Channel's TV series, which aired from June 26, 2015, until December 11, 2016.
The premise of the show revolves around two teenage girls Cyd (Landry Bender) and Shelby (Lauren Taylor) living together while their parents are away in Peru. Barry (Gus Kamp) is a young scientist whose laser accidentally deflects off some chemicals and this gives the girls the ability to travel back in time.
Naldo (Ricky Garcia) is Barry's best friend. The teens experience many adventures while time traveling.
Unfortunately, Ricky Garcia can't travel back in time and undo the decision to hire Joby Harte of Hot Rock Media to be his manager.  
What are the allegations that Garcia is making about Harte?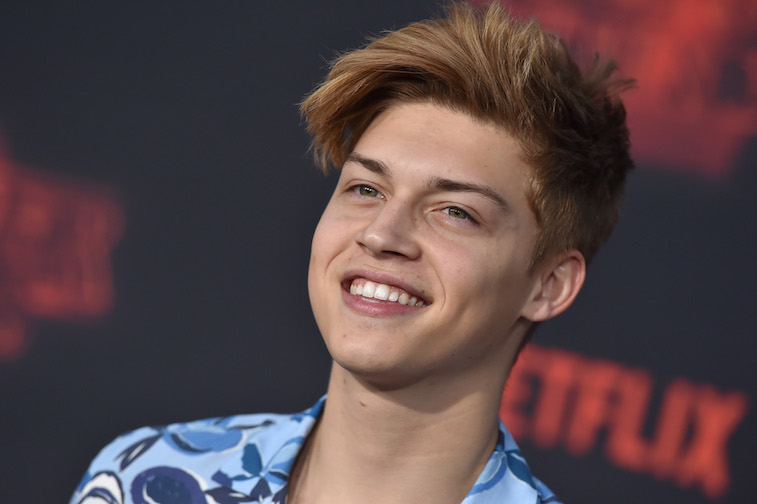 A lawsuit filed in Los Angeles by Garcia's attorneys Ben Meiselas and Michael Popok, allege that Harte "raped and sexually assaulted" Garcia "dozens of times throughout his teenage years."
Additionally, the suit claims that Harte, "groomed" Garcia into "a personal sexual plaything that could be passed around Harte's colleagues" as well as to other pedophiles in the industry.
What other young stars experienced issues behind the camera?
When most young teens are going to school, playing sports, and just hanging with their friends, young actors thrust into the limelight after finding fame can suffer mightily. They literally grow up in front of the camera and everything they do is scrutinized by the media.
In recent times there have been many examples of how the pressure of fame caused young Disney stars a lot of turmoil.
Demi Lovato's struggle with addiction
Demi Lovato who played Sonny Munroe in Disney's Sonny with a Chance told Entertainment Tonight that she knew she had hit rock bottom when she "couldn't go 30 minutes to an hour without using cocaine."
She left the show in 2011, and the same year while singing with the Jonas Brothers on tour, Demi punched a background singer.  She checked herself into rehab after this incident.
Lovato has been incredibly open about her struggles with bulimia and claims she still struggles with the issue today.
Miley Cyrus' 'rebel phase' 
During a CBS Sunday Morning interview with Anthony Mason when asked about her current views about her time on Hannah Montana, she said "now that I am older, I think it is a lot to put on a kid."
She also said when asked about why she left the show, "a lot of drugs ended Hannah Montana's career."
Miley starred as the main character in Disney's Hannah Montana beginning when she was 13 in 2006, and ending January 16, 2011.
What is the common reason that young stars give for their downfall?
Most young stars will say that constant media attention contributed to their struggles, though, as in Garcia's situation, that's certainly not the case for all of them.
Additionally, not being able to separate their personal lives from their public image caused a wide range of problems.  
Unfortunately, there are no time machines for these stars to use to get a second chance at just being kids.