The Secret to Mike 'The Situation' Sorrentino's Prison Weight Loss: Intermittent Fasting
Prison changes you. Take Mike "The Situation" Sorrentino. He spent eight months behind bars in 2019 and emerged in September with an entirely new physique. The Jersey Shore star lost 36 pounds while serving his sentence for tax evasion. The secret to his transformation? Regular workouts and a strict diet in tandem with intermittent fasting.
The Situation is all about turning negatives into positives
Since his release from prison, Sorrentino has spoken about using his time in prison to reflect and better himself. "I definitely feel like I'm a changed man," he told Entertainment Tonight in his first post-prison interview.
That change included a dramatic physical transformation for the 37-year-old. When the reformed partier (he's been sober for four years) left FCI Otisville on Sept. 12, his new look — including some seriously ripped arms — was immediately apparent.
"This is what it looks like when you turn a negative Situation into a Positive Situation," Sorrentino captioned an Instagram photo of himself lifting weights in a gym a couple of weeks after returning home. Since then, he's continued to post about his workouts and diet.
He relied on intermittent fasting to lose weight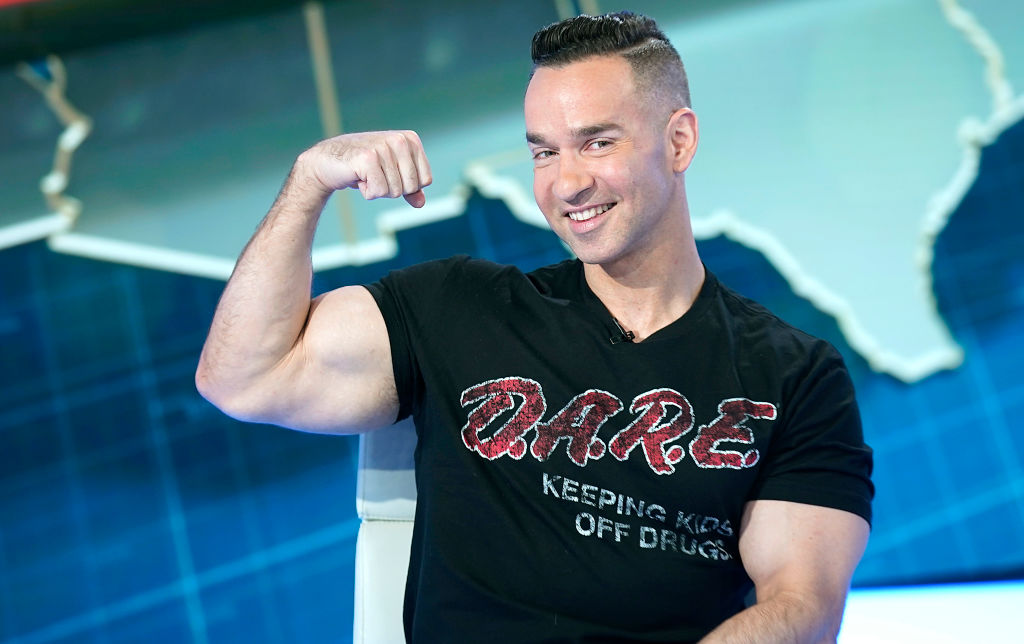 Before he headed to prison in January 2019, Sorrentino says he indulged in all his favorite foods he knew he wouldn't be able to get behind bars.
"When you realize that your freedom is being taken away from you, you're like, 'You know what, I'm not going to get good food in prison, so I'm going to order McDonald's, Wendy's, Chick-fil-A.' We're turning up and living our best life, and I did that," he told ET. "I gained a couple of pounds, but I had the time once I was in prison to concentrate on being my best self and losing the weight."
In prison, Sorrentino focused on getting fit. He started working out multiple times a day. And he began to practice intermittent fasting.
"I was practicing intermittent fasting while I was in prison," he explained. "My window of intermittent fasting was between 16 and 17 hours on the weekdays, and 18 and 19 hours on the weekends."
As for his diet, Sorrentino described prison food as "the worst school lunch you've ever had," during an appearance on the It's Happening With Snooki & Joey podcast. But he lucked out by making friends with people who worked in the prison kitchen, who made sure he got a salad every day. He also would get protein shakes and protein bars from the prison commissary.
What is intermittent fasting?
Sorrentino isn't alone in turning to intermittent fasting to lose weight. Celebs like Jennifer Aniston and Reese Witherspoon have also touted the practice. Rather than a diet like keto, which restricts what you eat, intermittent fasting places limits on when you eat.
Many adherents of intermittent fasting do all their eating within an 8-hour or 10-hour period. For example, they eat normally between 10 a.m. and 6 p.m. Then, they consume nothing but water during the 16 hours between 6 p.m. and 10 a.m. Sorrentino sometimes had an even longer fasting window, keeping his eating to just a 5-hour or 6-hour window on weekends. Others opt for alternate-day fasting, where they eat nothing for a full day and then have a day of normal eating.
Studies on intermittent fasting have been limited. However, research suggests that limiting when you eat can promote weight loss, improve heart health, and even slow down the aging process, CNBC reported.
Check out Showbiz Cheat Sheet on Facebook!