The Skate Kitchen: How a Group of Women Ditched the Kitchen For a Skateboard and Ended Up on HBO
Lost in the shuffle of significant television events like Westworld, HBO's Betty tells a smaller story about a group that is not often portrayed in the media. In the new series Betty, which is a spinoff, of sorts, of a successful independent skateboarding film called Skate Kitchen, viewers get a glimpse of the life of six young women in the New York skate scene. To make the portrayal realistic, however, the series called on six women who live inside the skating bubble.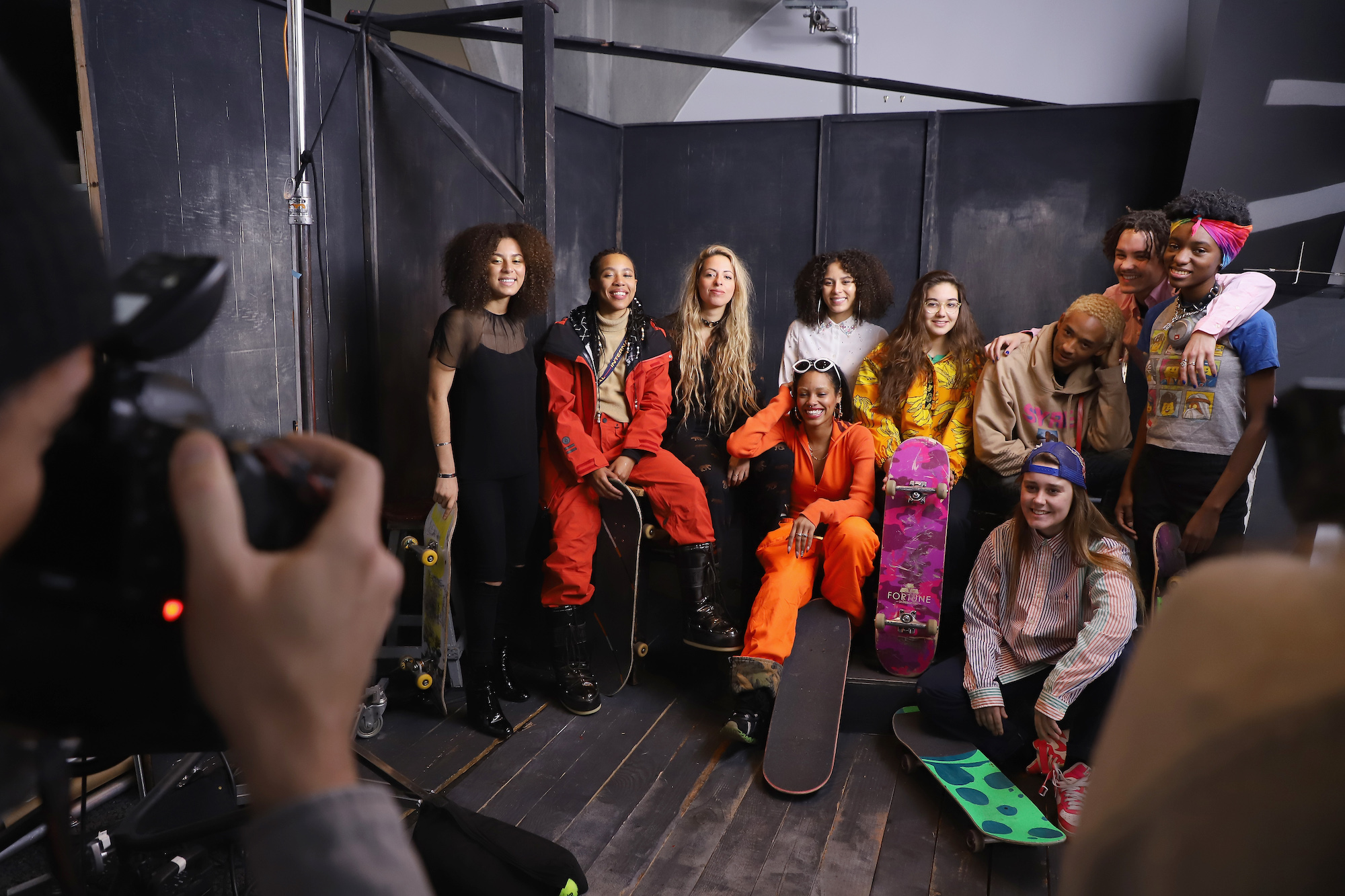 What are Betty's origins?
To talk about the history of Betty, one also has to speak about Skate Kitchen. Skate Kitchen was the brainchild of Crystal Moselle, a New York filmmaker looking for ideas on a bus, according to the Los Angeles Times. Upon hearing a group of young women talk about skating on a subway train, creator Crystal Moselle spoke to them about possibly making a documentary about them,
Eventually, that idea evolved into a scripted film where the skaters played characters very much like their actual selves. While the cast was rounded out with working actors like Jaden Smith, most of the film was performed by non-professional actors to add to the sense of realism. While the film wasn't a smash at the box office, making less than $300,000, it became a hit on the home market.
Critics loved the raw portrayal of New York City through the lens of the six skaters. The performances were praised as gritty and real, while the inclusion of the actual skaters meant that the action in the movie didn't need camera trickery and stunt doubles. Two years later, Moselle and company returned with Betty, a television series based on the same group. 
What is Betty?
RELATED: These Are the Films You Can See With Your MoviePass Right Now
Betty is a fictitious portrayal based on the real-life NYC skate collective that calls themselves The Skate Kitchen. The title Betty stemmed not from a character's name, but a derogatory slur typically used by male skaters in the community. Moselle was brought back to run the series, while Rachelle Vinberg, Dede Lovelace, Nina Moran, Kabrina Adams, and Ajani Russell all came back to reprise their roles. 
While the series focused on the plight of the female skater in New York, it touched on several big and small issues, from race to young adulthood. As HBO tried to veer content toward a younger audience, Betty was an ideal project for the network to behold. The six-episode series came out to praise from across the globe, and while it was not a rating smash, the audience who fell for it fell hard.
Taking back Betty
Taking the term 'Betty' from the people who used it as an insult, this wasn't a story of skaters who thought they could hang with the others; it was a story of a group succeeding to do so while also guiding through life's many problems. According to Moran, 'Betty' originated as a way to tell female skaters to get back to the kitchen, while the show hopes to show that they belong in the skating world. 
Moselle talked about this issue, as well as the franchise's historical basis with Refinery29. "It's a word that's been used in a positive and negative way," said Moselle. "It used to only be used for surfers. Then it kind of transformed into like a girl who hangs out with skaters and surfers. Back in the day, we called them 'pro hoes,' so we're reclaiming that word. Like, 'Oh, you're going to call me a skate betty? Then, let's skate.'" 
Similarly, the skate collective devised their name 'The Skate Kitchen' as a way to reclaim the phrase "go back to the kitchen" they've heard time and time again, according to GQ.
Betty aims to show a demographic that is not often seen on cable television. While younger audiences watch the hit shows aimed at more mature demographics, few shows on HBO are made directly for younger audiences. Betty hopes to change that as the show looks to expand its horizons in a post-Game of Thrones world. 
Betty has all the makings of a cult classic. It has a built-in niche with its feminist storyline, a New York backdrop that shows the city in a way that borders on a documentary, and a group of unknown actors putting on natural performances based on their own lives. Time will tell if the show has a lasting impact, but it appears these skaters are well on their way to greater success.