The Skincare Brand Kourtney Kardashian and Kylie Jenner Swear By
Being part of the Kardashian/Jenner family means one thing: Having cameras follow you around everywhere. Whether they're being filmed for Keeping Up With the Kardashians or mobbed by paparazzi on a coffee run, they never fail to look their best at all times.
As it turns out, Kourtney Kardashian and Kylie Jenner have a little trick up their sleeves. They both have the same go-to skincare brand that keeps them glowing all day long.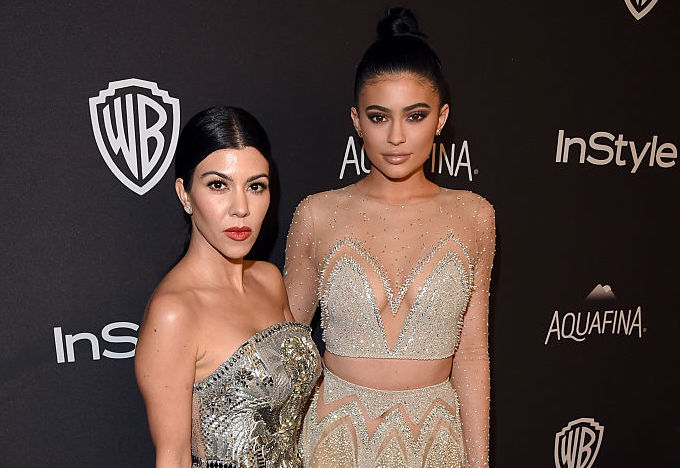 Kardashian and Jenner swear by OSEA products
The Malibu-based brand is called OSEA, and their main objective is to bring the benefits of the beach to you. Basically, you're meant to feel just as good as you do after a long day at a California beach. And unless you end up with a nasty sunburn, everyone can agree that a day at the beach is good for the body and soul.
Jenefer Palmer, the company's founder, explained to E! News, "OSEA is the story of a long line of women inspired by the sea."
"I was a spa director and knew nothing about skin-care," she continued. "When I started reading product labels I was shocked! I could not find products that were safe, non-toxic, and effective. I knew I could do better! It was a 13-year journey to create the best, natural skincare. OSEA was officially launched in 1996."
With vegan, cruelty-free, plant-based products, including oils, scrubs, and moisturizers, we can see why OSEA is a go-to for Kardashian and Jenner.
Kardashian is all about natural beauty
Kardashian has never been secretive about her love for organic products and natural skin care. If she isn't reaching for her OSEA products, she has a couple of other methods she swears by to keep her skin glowing.
Like many beauty gurus, Kardashian is obsessed with the benefits of coconut oil. While the oil isn't as healthy to eat as one might think, it is great for your hair and skin. Kardashian shared on her app that she applies coconut oil to her skin "right out of the shower" and lets it soak in for 10 minutes. She's also made a DIY lip scrub, containing coconut oil, Manuka honey, and sugar.
She's obsessed with Manuka honey
Speaking of Manuka honey, Kardashian can't get enough of this natural ingredient, either. Not only does she use the honey for DIY skin concoctions, but she's obsessed with Manuka Doctor's skin care products.
Manuka honey is filled with natural humectants and anti-aging properties, so we can see why Kardashian is hooked. One remedy you might want to try at home is using the honey as a face mask. Apply the superfood to your face and let it sit for 10 minutes. After you rinse, you'll reveal soft, hydrated, and youthful skin.
She only uses natural deodorant
Kardashian has also sworn off any deodorant that contains chemicals — which happens to be most of them. Instead, she's switched over to natural brands for a number of reasons. She shared in a blog post, "Changing over to an all-natural deodorant seemed like an important thing to do when I heard that when people are diagnosed with breast cancer, they are told to immediately discontinue using conventional antiperspirants and deodorants."
"Although research connecting the parabens and aluminum from these products directly with breast cancer is inconclusive," she added, "I like to play it safe."