The Sneaky Reason Reality Shows Aren't Technically Scripted
Anyone by now who thinks the reality in reality shows is really based in the real world are probably being fooled by everything else in our confusing times. No doubt most people realize reality shows are just half-truths, even if many still watch simply for the entertainment value.
Not that there probably still isn't a segment of viewers who don't think what they're watching on a show like Keeping Up with the Kardashians is completely true.
Believe it or not, there may be more truth in the Kardashians show than any other reality show going today. While it's clear situation writers are the biggest secret Hollywood writing profession there is, a lot of other elements go into making a reality series, with some techniques obvious and others you may have never guessed.
One of the biggest reality show reveals came a few years ago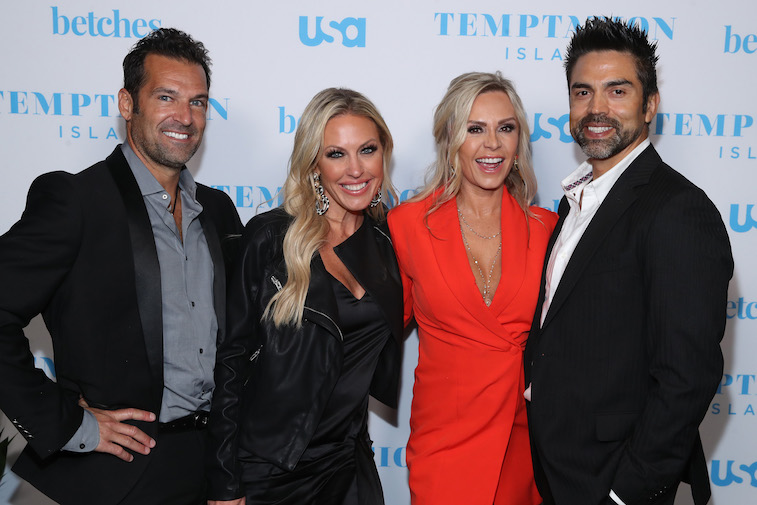 Back in 2016, Providence Journal did an extensive report on how reality shows are put together, including interviewing many producers who wanted to stay anonymous. Who can really blame them for wanting to stay quiet? They revealed a lot of surprising things possibly inspiring some audiences to reject the current reality how template.
This may be already happening as a new breed of feel-good reality shows start to permeate the airwaves ever since the above report went public.
Not that the cutthroat type of reality show still won't keep going. Everyone should remember, though, how much manipulation is going on there. One thing to keep in mind is not all reality shows are tightly scripted.
One of the major revelations was producers simply aren't allowed to meddle in the ultimate outcomes of competitive reality programs for legal reasons. Then again, some might argue they do when learning about what producers do to retain certain contestants on singing and talent contests.
The psychological tricks played on the contestants
Those who've ever watched the underrated 2015-2018 series UnReal will know the TV industry itself was onto the many reality shows tricks played on viewers. In this series (ending on Hulu last year), the psychological manipulation played on romantic competitive reality show contestants was presented in all its satiric glory.
The show basically ripped the lid off many reality show processes without it being a real-life exposé. No other show has dared go to such lengths, yet the above Providence Journal report proved a lot of what UnReal depicted was more than true.
Part of this includes getting into the heads of the contestants and making them think about things from an angle they otherwise wouldn't without a producer goading them on. In many cases, it leads to certain decisions being taken, including nasty confrontations.
If one could argue this is still the work of situation writers (in creating outlines), it allows real-life dialogue to take place in a good majority of the shows still airing.
Producers may not change the script, but they do control outcomes
Other media sources have outed some of the sneakiest reality TV techniques ever devised, including revealing how powerful producers of competitive reality shows are. Even if a contestant is eliminated by the public through phoned-in votes, a producer may step in and keep them on the show if they know the person is bringing in higher ratings.
Now everyone knows why some of those terrible contestants on America's Got Talent or American Idol hang around so long while viewers scratch their heads. It could even be why Sean Spicer stayed on Dancing with the Stars longer than anyone thought he would.
Based on all available evidence, the script of reality shows is always a general outline of what could happen based on a strategic setup. With this in mind, at least it's now known situation writers aren't creating the worst dialogue heard on TV nowadays.