The Sneaky Ways Prince Harry and Meghan Markle Won Over Their Critics
Prince Harry and Meghan Markle have wrapped up their tour of Africa and, by all accounts, it was a huge success. The media, who had been criticizing the Sussexes left and right were noticeably quiet during the tour, with little criticism directed at the couple.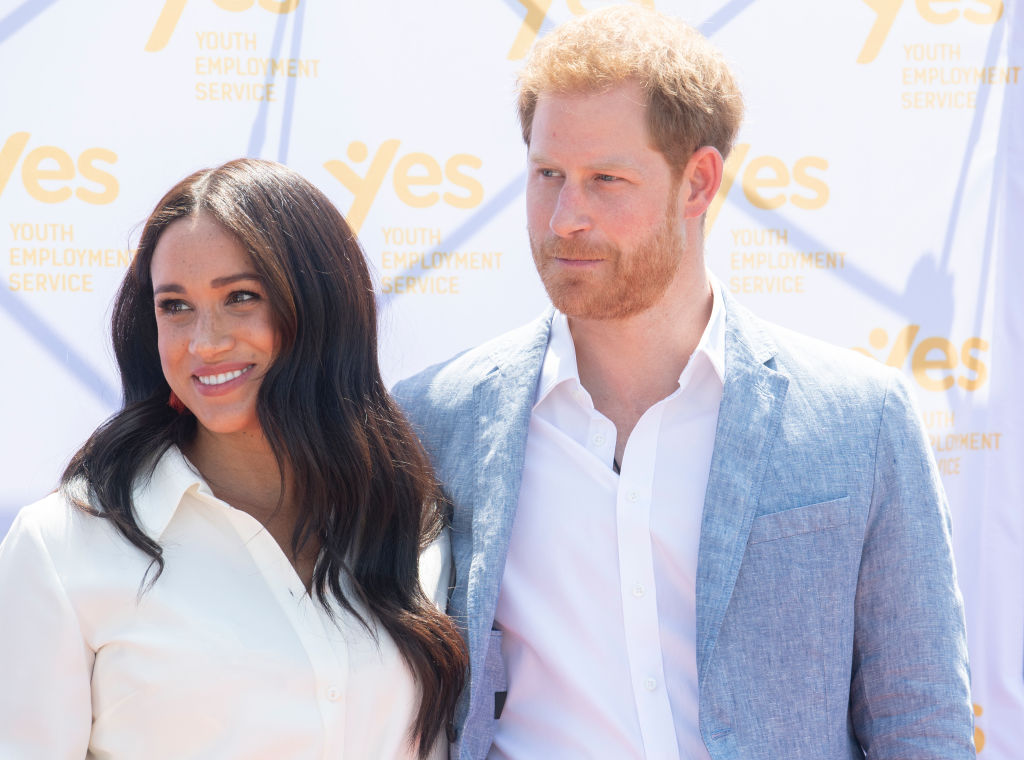 The sneaky ways they won over their critics
Prince Harry and Markle were able to win over the critics in some very subtle ways — from small gestures like giving hugs, to doing away with formalities, to having fun and dancing with fans during their visit.
Markle was seen in recycled outfits and went without her engagement ring during the tour, with a source telling HELLO! that the decision was made in an effort to be "low key" during the visit.
Vanity Fair reporter Katie Nicholl shared that, according to a source, Prince Harry and Markle planned to "meet as many South Africans as possible and make a difference where they can. This isn't a holiday and they don't want it to look like one. Their Royal Highnesses want to do some serious work on the ground, particularly at a community level."
The Sussexes reportedly requested "minimal fuss, formality, and protocol" during the royal tour, asking that people address them by their first names.
Their informal approach allowed them to really connect with people and their kindness came shining through. The couple seemed genuine, generous and kind, with no worries about boosting their popularity or repairing their image.
Plus, their fans and critics were thrilled to see baby Archie make his official appearance during the tour when the family sat down with Archbishop Desmond Tutu and his daughter.
The media was hard-pressed to find anything wrong
The royal tour of Africa definitely improved Prince Harry and Markle's image with the media, as they could only praise the couple's efforts on the trip.
During a discussion about the Sussexes' tour, Nine News Australia presenter Tom Steinfort noted: "It's finally working well for Prince Harry and Meghan because they're getting rave reviews for their tour of Africa with adorable Archie in tow as well."
One of his guests could only say: "I'm not going to weigh in, I think I'll give them the benefit of the doubt, I think both of them were very passionate about these kind of causes… good on them for doing something that matters to them and I'll leave it at that."
Steinfort's other guest added, "I think they're damned if they do they're damned if they don't… But let's give them a bit of a fair crack at it and let them just try and be the people that they are."
Even Markle's biggest critic, Piers Morgan, had some praise for the couple (before he launched into criticism over Prince Harry's statement about the media bullying Markle). Morgan wrote on the Daily Mail that "their tour of South Africa has been an unqualified success," sharing, "The Duke and Duchess of Sussex haven't put a foot wrong as they've toured the country shining an important light on many issues from gender violence to poverty and education."
He added: "They've both seemed more relaxed and happy than they've appeared for a long time, even dancing for the cameras in front of cheering crowds. They've had nothing but praise from the same media that's been lambasting them, and it's been entirely justified. They've behaved like royals should behave — with dignity, grace, good humour and empathy."