The 'Sopranos' Actress David Chase Described as Utterly 'Faultless'
If you're a Sopranos fan, you can't help but marvel at the performances the cast delivered on the show. Whether you're watching a non-professional like Vincent Curatola (Johnny Sack) or a Scorsese veteran like Lorraine Bracco (Dr. Melfi), you get quality in nearly every scene.
Sopranos creator David Chase didn't take any of these performances for granted. Looking back at the show, he marveled at the work he got from Joseph Gannascoli (Vito Spatafore), Federico Castelluccio (Furio), and his star James Gandolfini (Tony Soprano).
"I felt so lucky with that cast," Chase said in one of his many interviews for The Sopranos Sessions (2019). "There wasn't anything they couldn't do." That's high praise coming from a showrunner, and Chase wasn't done when he got to seeing Edie Falco work as Carmela Soprano.
Looking back at the work of his female lead, Chase couldn't refrain from deploying hyperbole. After recalling how Falco worked on the set, he described her performance as "faultless."
Chase said Falco wowed him in the audition and kept going for the next 8 years.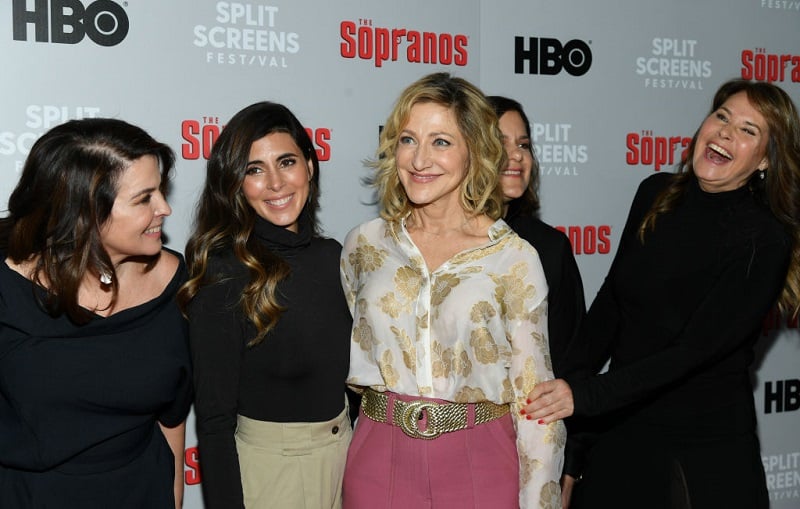 For a mob show, there's an awful lot of domestic drama in The Sopranos. That was Chase's intention from the beginning, and having Falco on the set probably made him feel like he could go as deep he wanted in that area. In terms of Falco's casting, Chase knew he'd hit the jackpot right away.
"She came over to HBO headquarters on skates," Chase said with a laugh, recalling Falco's audition in The Sopranos Sessions. "And that's all she wrote … She was just so good. I mean, there couldn't have been anybody else."
Falco's professionalism continued to wow Chase over the years. "[She] never missed a line. Not one," he said. "I don't know how somebody does that. She didn't hide herself or do anything like that. She was there, she came in, did her work and went home, and it was always faultless."
Awards voters certainly didn't take Falco for granted. In the six seasons she played Carmela, she won three Golden Globes and another three Primetime Emmys for best lead actress. By then, Chase was watching her on set like a fan.
Chase described the joy of watching Falco work on many occasions.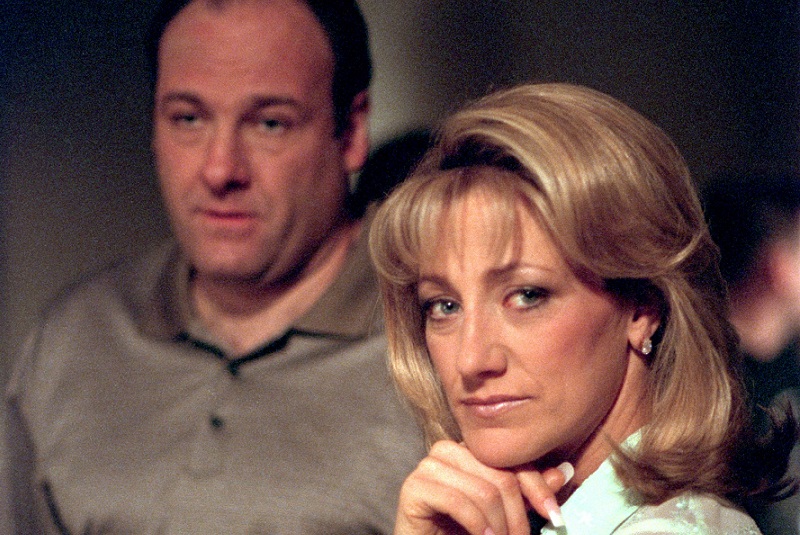 Maybe the greatest compliment Chase gave Falco was describing how he'd enjoy seeing her shoot an episode. "Watching her work was great," he said. "You could stay down there on the set twenty-four hours, just watching what she did, [how she] never missed a line."
As Chase said, it's hard to imagine another performer nailing the role of Carmela quite like Falco did. (Bracco, who was among the actresses considered for the part, had already covered the same territory in Goodfellas. She thrived in the role of Melfi.)
When Falco was done with The Sopranos, she didn't have a lull (as several other actors on the show did). Between her lead role in Showtime's Nurse Jackie and work on Law & Order True Crime, Falco has racked up four Golden Globe nominations and seven Emmy nods. No other Sopranos actor comes close.
Also see: Why Edie Falco Thought It Was Nuts When 'Sopranos' Actors Demanded More Money