'The Sopranos': The Oscar-Winning Actors Meant to Play Tony and Livia in a Film Version
Sopranos creator David Chase never really thought any network (HBO included) would buy his mob show as a long-term series. After shooting the pilot, Edie Falco (Carmela Soprano) remembered Chase saying something along the lines of, "Thanks, everybody. It was fun while it lasted."
Of course, that wasn't the end. Six long seasons (86 episodes in total) would follow from 1999-2007. Chase, a veteran TV writer-producer who'd run The Rockford Files and Northern Exposure, genuinely thought The Sopranos would die after the pilot. And he wasn't going to cry about it.
In fact, a part of him didn't want the show to get picked up. That's because Chase wanted to direct a movie with his great characters. In a feature film, he could do things he couldn't do on TV (at least, he didn't think he could do them on TV at the time).
Being the Hollywood pro he was, Chase had a script idea ready that would pick up where the Sopranos pilot left off. And he had two Oscar-winning actors in mind to play the roles of Tony Soprano and his mother Livia.
Chase saw Robert De Niro as Tony Soprano in the film version.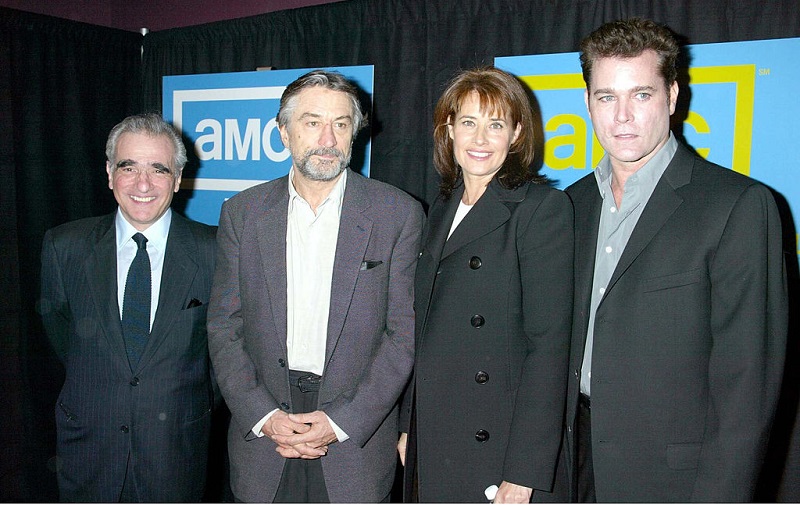 Chase has discussed his ideas about where The Sopranos would go following its sure-to-fail pilot in several interviews. In one chat published in The Sopranos Sessions (2019), he talked about how he might have made it right for a feature.
"There would have been a couple more incidents of violence," he said. With less time to work with, he'd have to take out some of the material that made the series so beloved. "It probably wouldn't have had as much family in it — as much of the kids or Carmela."
Meanwhile, if Chase was going to go the feature-film route, he'd need a movie star. In his mind, Robert De Niro — not far removed from Goodfellas and Casino — would be the guy.
Chase has never been shy about trying to match the big guns of mob cinema (i.e. Francis Ford Coppola and Martin Scorsese), and this film would have given him a shot with a two-time Oscar winner famous for working with both directors.
Obviously it wasn't to be, but Chase's idea for Livia Soprano (Tony's mother) was also intriguing.
Anne Bancroft of 'The Graduate' fame would play Livia.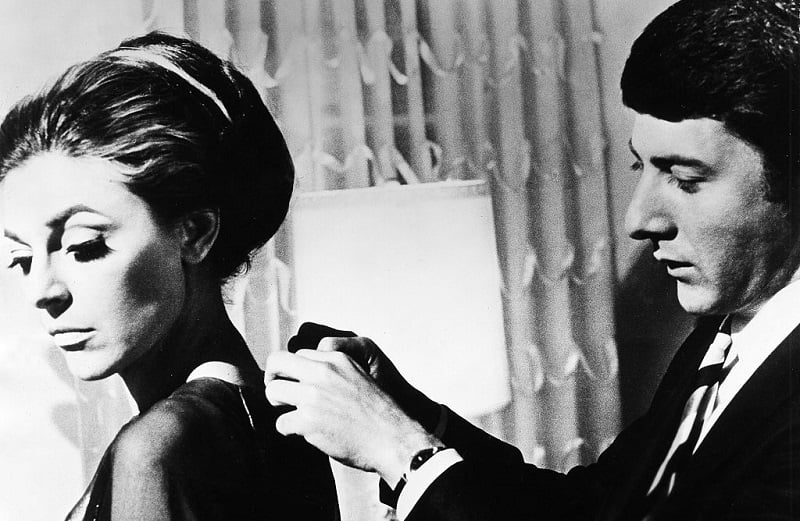 To play the film version of Livia, a character that became one of TV's great villains, Chase had thought of Anne Bancroft, the Oscar-winning actress best known for The Graduate. (Bancroft won the Best Actress Oscar for 1962's The Miracle Worker and was nominated five times in her career.)
The Bronx-born Bancroft had such an elegant, British-inflected speaking voice from her Hollywood training that many film fans might not know she was a New Yorker born to two Italian parents (surnamed Italiano and DiNapoli).
Of course, Chase (an Italian-American whose father changed his name) probably knew that. When he ended up getting the series orders from HBO and guiding the show through six seasons, most of his cast would be Italian-American actors.
Also see: The 1 Thing 'Sopranos' Star Tony Sirico Couldn't Stand About Playing Paulie Walnuts