The Surprising Reason Joe Jonas and Sophie Turner Broke Up Before Their Wedding
Joe Jonas and Sophie Turner surprised fans when they got married in Las Vegas earlier this month and now Turner has dropped a new bit of information that the couple actually broke up for a day before they got married. Wait… what?! Thankfully it was just a last-minute cold feet situation, they got back together, and the rest is history.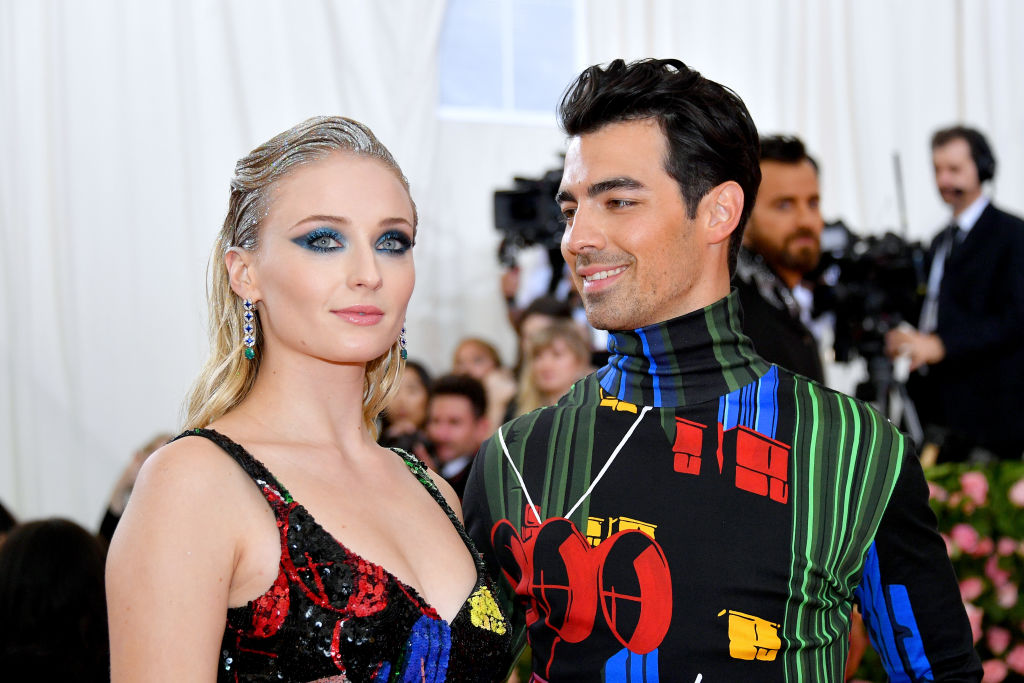 Turner called the split the 'worst day of our lives'
Turner dropped the bombshell breakup news during an interview with Sunday Times, explaining, "It was the worst day of our lives. For a second we both had cold feet, and then 24 hours later, we were both like, 'Never mind.'"
Turner further explained that while she and Jonas have a very public relationship, "happiness has just trumped it all," adding, "You want to be normal, go out without the fear of people hounding you, but if I'm happy then I'm not going to give that up to be private."
Jonas and Turner had a very Vegas wedding
Despite their momentary breakup, the couple reconciled and had the most fun Vegas wedding after the Billboard Music Awards at the famed A Little White Wedding Chapel, complete with an Elvis impersonator as their officiant and ring pops.
Priyanka Chopra, who is married to Joe's brother, Nick Jonas, recently dished on some of the details of the couple's secret wedding. Joe and Turner booked the chapel a week in advance but didn't invite guests until the night of the Billboard Music Awards.
Chopra told Access Hollywood: "So it was really funny. We were at the Billboards. Joe, I think, had this idea that he wanted to do this. But we were at the Billboards, and he had these little black cards that we all got. We were like, randomly inviting our friends, like people that we met. We were like, 'Alright, we're going to set up this wedding now, we're going to the chapel right from here, and please arrive, please arrive.' So we had Diplo, Khalid, they were really sweet, they arrived. Diplo Instagram Lived the whole thing, it was awesome. It was so funny!"
Jonas helped Turner through a difficult phase
The actress credited Jonas with helping her through a difficult time in her life, which she referred to as "this phase of being very mentally unwell," noting, "He was like, 'I can't be with you until you love yourself. I can't see you love me more than you love yourself.' That was something, him doing that. I think he kind of saved my life, in a way."
In addition to Jonas helping her, she also found her way to therapy, sharing: "Having your adolescence being displayed in public, that's something I really wish hadn't happened."
The criticism of social media trolls left her "desperately unhappy" and a "complete mess, she shared, explaining: "Being in the age of social media when that's happening, I think I would be a much saner person if I hadn't been documented from 13 — your most awkward, uncomfortable, unsure-of-yourself years."
Turner further shared: "Suddenly, everyone's metabolism slows down at 17, 18 and then that's documented. My skin and everything. People commenting on it. I was too aware of my body at a young age. And it just kind of took over my mind, it was all I would think about. Calorie counting, everything. Oh, I'll just eat nuts today. I stopped having my period for a year — that's when I decided to have therapy."