The Surprising Reason Kim Kardashian Feels 'Threatened' by Meghan Markle
It's hard for anyone's baby news to compete with the arrival of a royal baby, even if you're Kim Kardashian. The reality star welcomed her fourth child with Kanye West around the same time that Prince Harry and Meghan Markle's first son was born.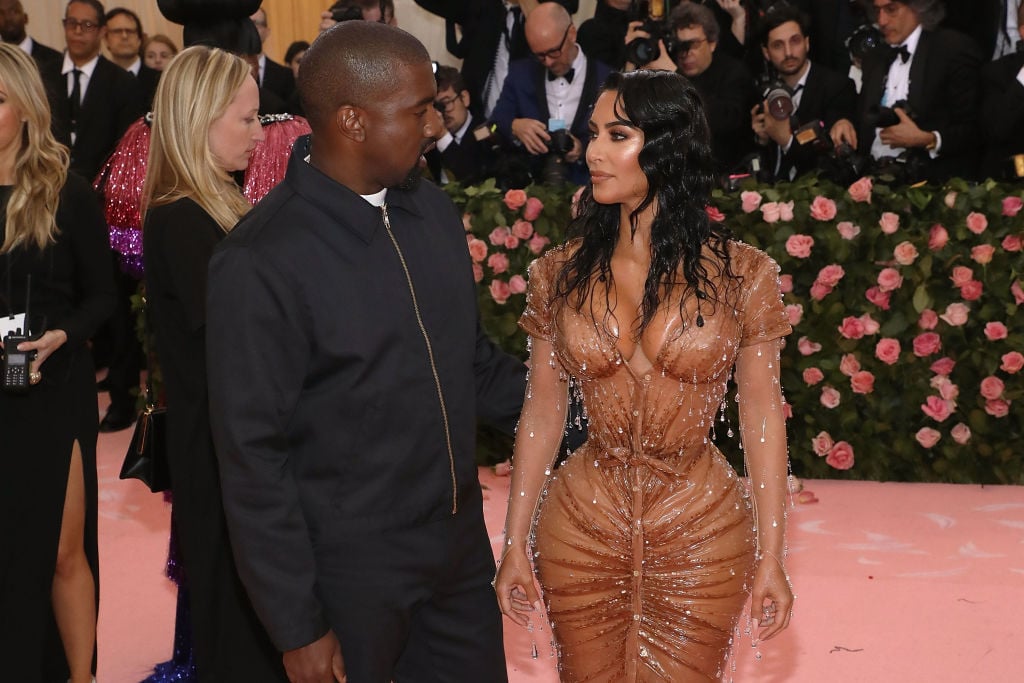 Baby Archie was born on May 6
Fans of the royals from around the world were on baby watch in the months leading up to Baby Sussex's arrival, with Markle finally giving birth to a boy on May 6. The couple officially announced the baby's arrival on their Instagram account and later, Prince Harry excitedly shared some of the details of their first child, beaming with new dad pride as he talked with the media.
Two days later, the couple posed with their newborn and finally announced their son's name in an Instagram post: "The Duke and Duchess of Sussex are pleased to announce they have named their first born child: Archie Harrison Mountbatten-Windsor."
Baby Psalm was born on May 9
There was also a fair amount of excitement surrounding the birth of Kardashian and West's fourth child, as their fans wondered when he would be born. Kardashian's sister, Kourtney, first shared some exciting news during an appearance on the Ellen DeGeneres Show along with mom Kris Jenner. Kourtney noted: "My mom doesn't even know this, but Kim's surrogate went into labor. So she's at the hospital."
Jenner responded, "What are we doing sitting here?"
When the baby arrived, Kardashian simply tweeted: "he's here and he's perfect!," adding, "He's also Chicago's twin lol I'm sure he will change a lot but now he looks just like her."
It took some time before Kardashian and West revealed the baby name, though she shared some small details about their new addition in a post about her baby shower: "We celebrated our baby boy about a week ago and now he's here! He's so perfect! Here are some pics of my CBD baby shower. I was freaking out for nothing because he is the most calm and chill of all of my babies so far and everyone loves him so much."
On May 17, Kardashian finally revealed the name Psalm West, sharing a screenshot of a text from West, where he wrote: "Beautiful Mother's Day with the arrival of our fourth child. We are blessed beyond measure."
Did Archie's birth overshadow the news of Psalm's arrival?
Since the Kardashians and Jenners love the spotlight, it was an easy enough conclusion to make that perhaps Kardashian was unhappy that baby Archie got more attention than her baby. According to Closer, Kardashian felt "threatened" by Markle and "overshadowed" a bit by the royal baby news.
A source told Closer that, since the news of Kardashian's baby didn't get as much attention as Archie's arrival, she is "nervous Meghan will steal her crown as queen of celebrity."
A source further noted that Kourtney sharing the news that the surrogate was in labor was a calculated move, explaining, "Kim knew it would be on every news networks within minutes and would grab attention all over the world — stealing headlines from the Royal newborn."