The Surprising Reason Why Angelina Jolie 'Has a Lot of Resentment' For Brad Pitt
When news of their relationship first broke, it sent shockwaves through Hollywood. Brad Pitt and Angelina Jolie were instantly known as heartbreakers and home wreckers, an image that was not helped by the fact that Pitt had been married to "America's sweetheart" Jennifer Aniston.
Time, as they say, heals all wounds, and many fans came around to the couple—especially as they grew their family and stayed together for more than a decade (an impressive amount of time by Hollywood standards). 
Then, the headlines were ablaze all over again when, in 2016, the couple called it quits, separating over "irreconcilable differences" and getting into some very public disputes. Now, three years later, fans look for both actors to be moving on, but Jolie seems to be holding onto a lot of anger at Pitt.
An explosive end to a passionate relationship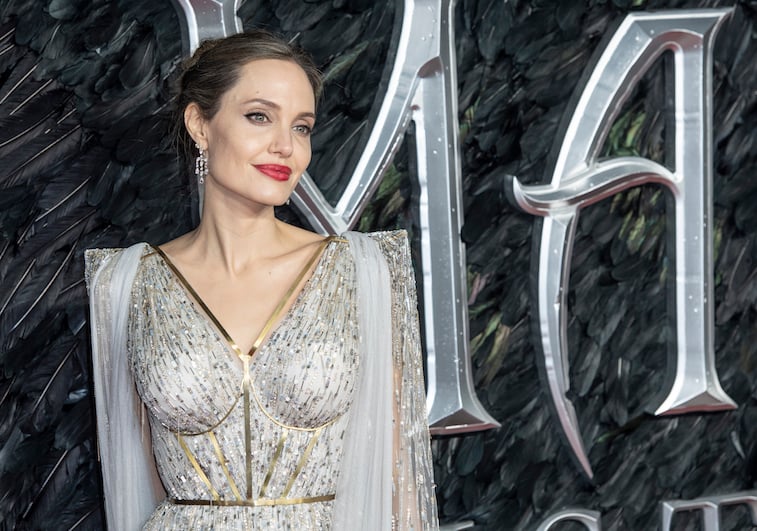 Pitt and Jolie were always in a passionate relationship that seemed nearly all-consuming at times. The end of their relationship was equally emotionally-driven, and it came to a head in a now-infamous airplane ride. As the family traveled from France to Los Angeles, the marriage was unraveling. Pitt was allegedly drinking heavily—a habit that had been a source of pain and disagreement for the couple.
The fight intensified as Jolie asked Pitt to sober up, and by the time the plane touched down in L.A., Jolie and the children left without Pitt, who was driven away in a separate car without his family.
While this explosive moment certainly seemed definitive, rumors swirled that Jolie had decided to leave Pitt months before. This was merely the last straw. 
An ugly—and prolonged—divorce
The famous duo separated more than three years ago, but their divorce is still not final. With two massive fortunes and their shared assets (including a sprawling estate in France) to contend with, there are a lot of complicated arrangements to work out in the final agreement. Reports suggest that the details are in the works.
One major detail that seems to have been settled is the custody agreement. Both Pitt and Jolie were very hands-on parents in their public personas throughout their marriage, and it appears that the trend continues. While the full details have not been released to the public, they appear to be sharing custody.
This is likely a welcome arrangement for Pitt who has struggled to maintain civil relationships with his children in the wake of the divorce. In particular, his relationship with his oldest son, Maddox, has been strained. Some speculate that Jolie has been using the children against Pitt throughout the process.
Anger lingers on for Jolie
While Pitt seems to be confronting his past and working to move on with a new sense of self, Jolie is struggling. Always known for her bold personality and tendency to grab life with both hands, Jolie is feeling pinned down by her custody agreement.
She likes to travel and would rather live abroad, but she has to remain in the L.A. area to keep her children close to their father. 
She also holds onto resentment over getting married in the first place. Jolie and Pitt dated for a decade before officially tying the knot. Jolie has indicated that she felt pressured by Pitt to make things official.
Since their split, she has made it clear that she never plans to get married again. While these may just be the brash words of someone still struggling with fresh pain, Jolie's commitment to unconventional life choices and her own independence suggest that she may be serious when she states her intention to remain indefinitely single.