The Surprising Thing Tom Hanks Learned About His Marriage to Rita Wilson While Playing Fred Rogers
Tom Hanks and Rita Wilson are national treasures both individually, and together. The power couple has taken a top spot in the hearts of many, not only for their talent but their awe-inspiring relationship. Hanks recently revealed the one thing playing Fred Rogers in A Beautiful Day in the Neighborhood taught him about his marriage with Wilson.
Tom Hanks and Rita Wilson have been married since 1988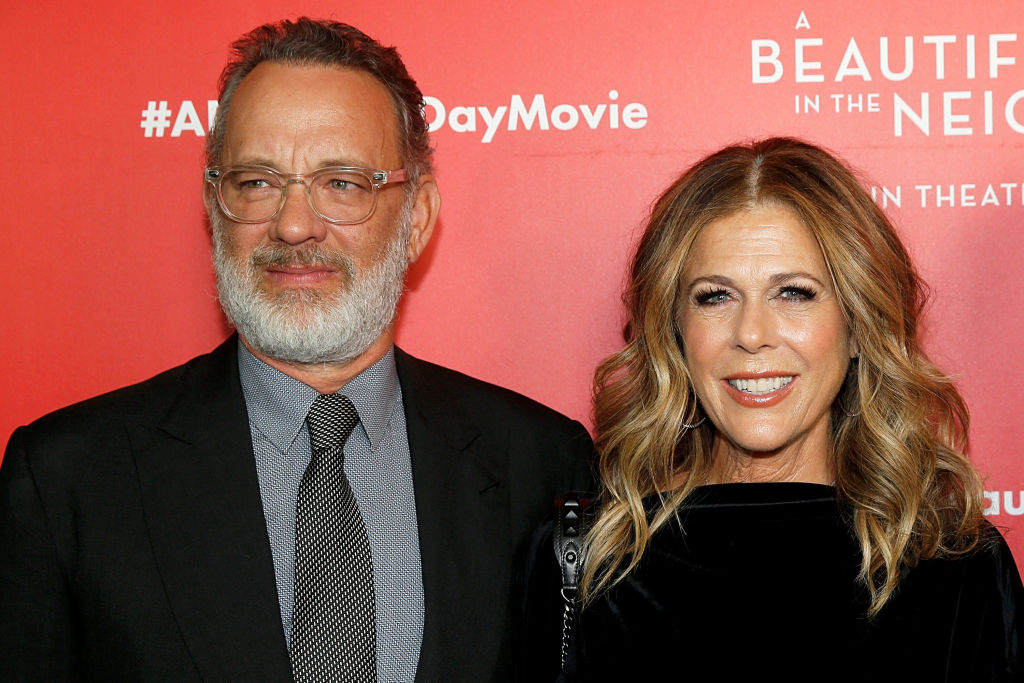 When you've been together as long as Hanks and Wilson, everyone's going to ask "what's the secret?" The pair met in the '80s when Hanks was married to Samantha Lewes (with whom he has two kids, Colin and Elizabeth), and they started dating after Hanks and Lewes separated.
They married in 1988 for, as Hanks said, "all the right reasons." Hanks told Oprah Winfrey in 1988 his thoughts on a second marriage, admitting it would take a change on his part.
"Our connection is as concrete as me sitting here. Not that marriage doesn't come close to being hell in a handbasket sometimes. But we both know that no matter what, we'll be with each other — and we'll get through it."
Hanks also admitted in another interview that one important part of thriving in marriage is to "like each other." This was likely tested in 2015 when Wilson underwent a double mastectomy and reconstruction after being diagnosed with breast cancer.
"You never know how your spouse is going to react in a situation like this," Wilson told the New York Times. "I was so amazed, so blown away by the care my husband gave me … who knew it would make you even closer?"
Among the secrets to keeping the love alive, Hanks credits soup
Couples that make soup together, stay together, according to Hanks. Their hobby of choice may seem extremely normal, but it's one thing that connects Hanks and Wilson in their time off.
We make soup together," he told Entertainment Tonight. "Like, if we have a day off and there's nothing going on," he said, adding, "It takes about two to three hours."
Soup may not be the only thing that makes a 31-year marriage work, but Hanks said it's about balance and taking the good with the bad, which is great advice for any relationship.
Here's what Hanks learned about his marriage to Rita Wilson while playing Fred Rogers
Hanks admitted he's nothing like Rogers except for waking up in the morning and thinking, "'Hey, it's a nice day, it's a good day. Let's try to make it a little bit better.'"
However, he learned one important thing about marriage while playing the cultural icon.
"When my wife and I are going at it on those rare occasions, when she is letting me know that I'm not really listening to her and I'm trying to establish what the ground rules are [for the argument], when we're going at it like that, one of us will say, 'Well, you know what? You know what, honey? It's good to talk. It's good to say the things we feel."
Hanks credits the lesson to the role. So that's it, that's the most important lesson you'll learn today, courtesy of Hanks and Rogers: talk about your feelings with the ones you love.