The Surprising Way Tom Holland Found Out He Was Spider-Man
Most actors find out they've got a part when their agent or the casting director tells them they've got the part. When you work for Marvel Studios, however, the process is more roundabout. Just ask Tom Holland, a.k.a. Spider-Man.
Marvel is famous not only for creating exciting movies, but for weaving a cloak of secrecy that would impress the FBI. Marvel actors are so tight-lipped they could probably keep real government secrets. The major difference is actors are allowed to be coy and charming when dancing around potential spoilers.
Fortunately for Holland, but unfortunately for Marvel, their usual web of secrecy turned out to have a gaping, square-shaped social media hole.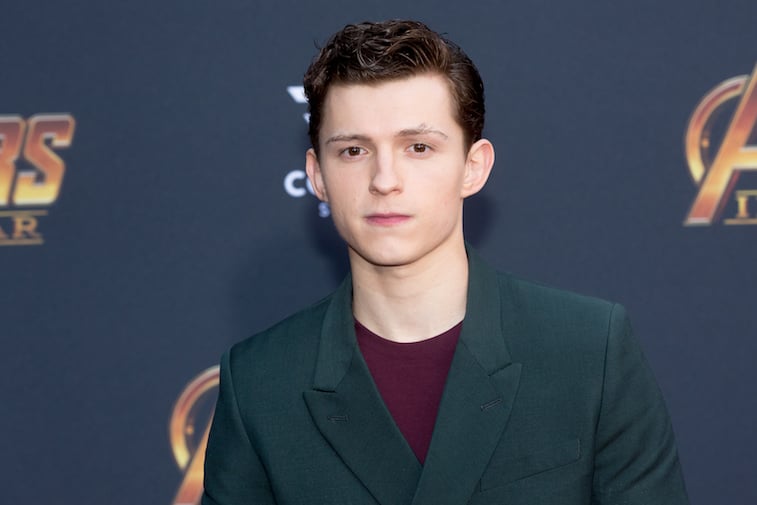 How Tom Holland became Peter Parker
When appearing on Ellen DeGeneres's talk show, Holland told a tale almost as strange as one of Spider-Man's.
"I basically had been auditioning for about five months. After my final audition, they said, 'You'll find out tomorrow.' Fast-forward six weeks, I was still waiting, still waiting. One day Marvel just posted on their Instagram, 'Go to our website to find out who the new Spider-Man is.' And that's it. I just found out online."
It wasn't until later that Marvel chief Kevin Feige gave the actor the good news.
So unless Holland is very clever about making up audition stories, it's likely that some fans out there knew Holland was Spidey before Holland did. What makes this all the more ironic is that Holland has been accused of spoiling the movies multiple times, so perhaps his spoilers are payback for Feige being slow on the trigger.
YouTube user Padigran commented, "Marvel already knew not to trust Tom with confidential information before they even hired him."
What Holland did before Spider-Man
Although Captain America: Civil War was the first time many people had seen Holland, it was far from his first major role. He had been acting since he was 9. He made his professional stage debut in Billy Elliot the Musical.
His film debut came in the 2012 film The Impossible, in which he played the teenage son of a family separated by the 2004 Indian Ocean tsunami.
Justin Chang of Variety wrote, "Holland, in his live-action big screen debut, is wonderful as a kind, somewhat short-tempered kid who still has plenty to learn, setting the tone for similarly heartrending turns by (the other child actors)."
His other pre-Marvel credits include The Lost City of Z with Charlie Hunnam, and Ron Howard's In the Heart of the Sea, which also starred Marvel castmate Chris Hemsworth.
What is Tom Holland doing next?
Holland has indicated he's game to play Spider-Man for several years, with Spider-Man: Far From Home coming out July 2. However, he has more on his itinerary besides red and blue tights rigged with Tony Stark gadgets.
He obviously likes working with his Marvel co-stars, as his next two credits include the animated Spies in Disguise with Karen Gillan, due on Christmas Day, and The Voyage of Dr. Dolittle with Robert Downey Jr., due on January 17.
After that comes The Devil All the Time, a drama with Robert Pattinson and Sebastian Stan; Chaos Walking, a sci-fi thriller with Daisy Ridley directed by Doug Liman (The Bourne Identity), and a voice role in Pixar's March 2020 film Onward, about an elf kingdom.
Even with all he has accomplished before he turns 23 in June, Holland is doing his best to stay humble.
"The terrible thing about being famous, is you start to believe it. People tell you you're fantastically wonderful all the time and you start to think you are incredible. I'm just a kid from Kingston," he told The Shortlist.