The Sweet Reason Ryan Reynolds Agreed to Star In a Pikachu Movie
In Hollywood, actors and filmmakers have a saying: "One for me, one for them." Usually, "one for me" refers to the passion project the person always wanted to make. "One for them" refers to the big commercial hit that isn't personal but makes the studios happy.
With Pokemon: Detective Pikachu, Ryan Reynolds found a way to fuse the two. A Pokemon movie isn't usually made for personal reasons, but in Reynolds' case, he made it so that his kids could watch one of his movies without covering their ears. He certainly wouldn't want to show them those movies with daddy in a red outfit working very blue.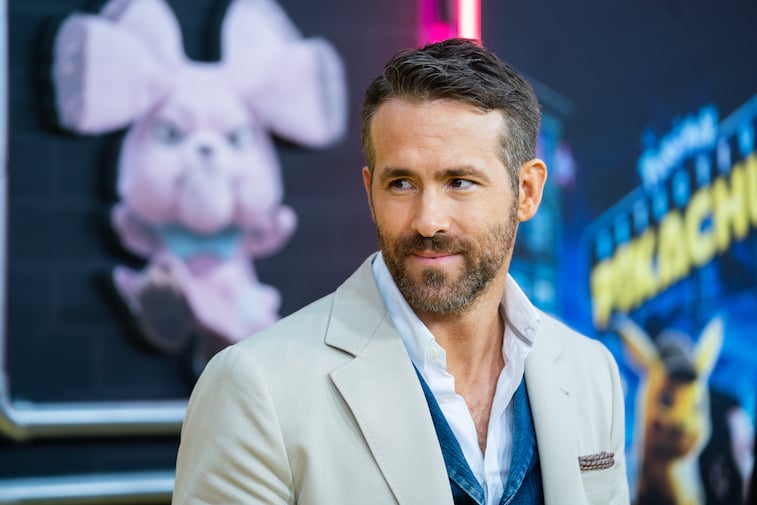 What the fork, Ryan Reynolds
Reynolds has become so identified with the raunchy Deadpool that seeing (or rather hearing) him in a Pokemon movie was rather to some people. Still, that's exactly why he made it.
On the commentary track for Detective Pikachu, Reynolds says he "was excited to do a film that [his] kids would love," adding that he doesn't, "do a lot of films that are not rated-R."
Released in May, the movie became a solid hit, grossing $144 million here and $431 total worldwide, and that was especially impressive when Avengers: Endgame was taking up most of the oxygen in movie theaters. It also became the number one video game adaptation of all time, with the 2001 Tomb Raider in second with $131 million and The Angry Birds Movie third, with $107 million.
Video game movies have a toxic reputation at the box office, no thanks to duds like Super Mario Bros. and Final Fantasy: The Spirits Within.
Even before the movie came out last May, Reynolds had his kids on his mind, although maybe not to wife Blake Lively's liking. USA Today reported that Reynolds said, ""As many of you know, I vanish into my roles. I was on my way to pick up my daughters from school when I heard that I got the role. Well, I didn't show up at school because Detective Pikachu, he doesn't know who those two little girls are. Who are they?"
Lively shot back, "They're our daughters. He just left them."
Reynolds and Lively have another child on the way
Reynolds and Lively, who have been married since 2012, have two children: James and Inez, who were born in 2014 and 2016, respectively. When Detective Pikachu came out, they announced they would have their third.
"I've always wanted a big family. Oh, I'd love 30 [children], if I could," the Gossip Girl veteran told Allure.
As is typical of the couple, they have ribbed each other with social media shenanigans. August 26 was her 32nd birthday, prompting Reynolds to post non-camera ready snaps of Lively, mostly with her eyes closed. But Lively gives as good as she gets. When it was Reynolds' birthday last year, she posted a photo of her husband and Ryan Gosling, with Reynolds mostly cropped out of the picture.
Has Reynolds made other kids' movies?
It is true that Ryan's movies tend to be R-rated. The actor initially made his name with raunchy comedies like National Lampoon's Van Wilder, although he also made milder PG-13 fare with the likes of Just Friends and The Proposal. Still, those aren't movies he would necessarily want to show his young kids.
Still, Detective Pikachu was not his first foray into movies his kids could watch. He also made two movies for DreamWorks: Turbo, about a snail who likes to race, and the caveman comedy The Croods. Turbo didn't do very well at the box office, but The Croods did well enough to merit a sequel, on which production is underway. That's expected to come out in December of 2020.
So if Reynolds wants to show his movies to his kids, Detective Pikachu is not his only option. If he really wants to show them his most famous role, he can show them the PG-13 cut of Deadpool 2 once they're a little older. And he'll probably still want to keep them away from Green Lantern, unless he wants to show them how his parents met.