The Sweet Story Behind Mindy Kaling's Stage Name
Mindy Kaling started her rise to fame by starring on the hit television show The Office. In the series, she portrayed customer service representative Kelly Kapoor, and the way that Kaling brought the bubbly and dramatic character to life won her many fans.
Since then, Kaling's success has only been on the rise. She created and starred the fan-favorite TV show The Mindy Project, created the TV series Four Weddings and a Funeral, and even starred in A Wrinkle in Time. Today, she's one of the best-known names in comedy.
The funny thing is, though, the name isn't her own. Mindy Kaling is actually a stage name. What's her real name and how did she pick her pseudonym?
Mindy Kaling's rise to fame has been meteoric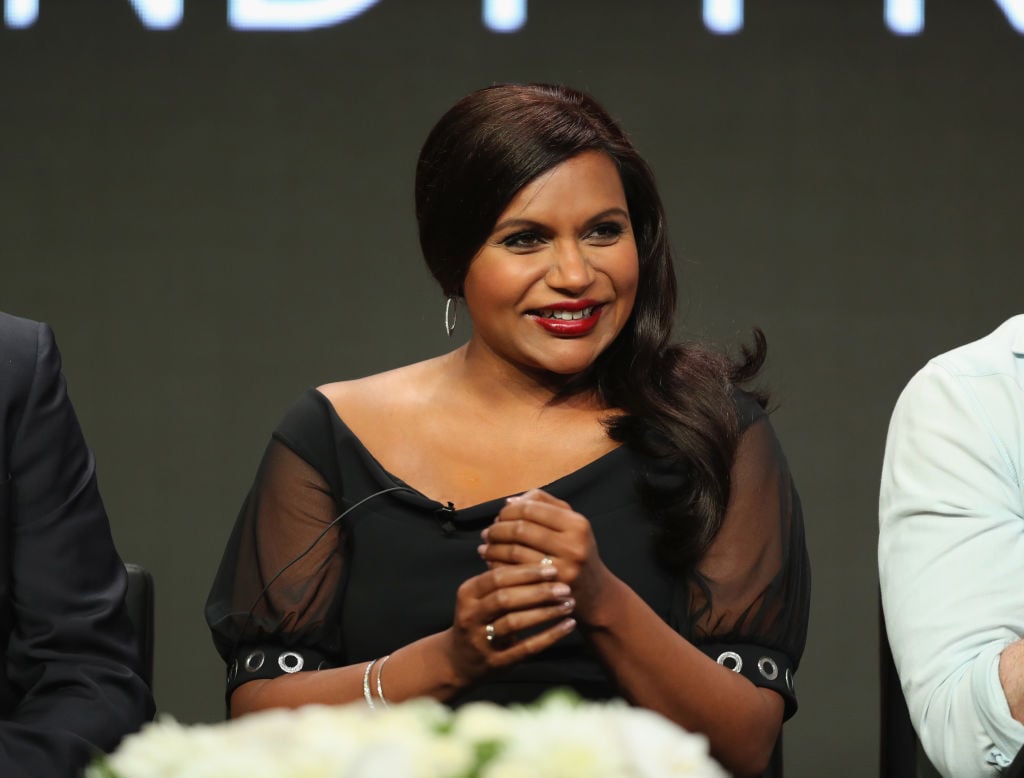 Since her appearance on The Office, Kaling's rise to fame has been simply meteoric. This is largely because of the sheer comedic talent that Kaling put forth not only in her portrayal of Kelly Kapoor but also in her writing. Kaling helped to create some of the most beloved comedic arcs that have given The Office its impressive staying power.
She also has been a vocal proponent of equal rights and has been open and honest about the struggles she's had to undergo as a woman of color in the entertainment industry that is dominated by white men. In fact, she had to fight to get a producer credit on the show and was frustrated that she had to prove her contribution in a way her counterparts did not.
All of that hard work paid off in a big way. Following The Office, Kaling went on to star in The Mindy Project, a series that casts her as Mindy Lahiri, a successful doctor who is struggling through life's ups and downs when she leaves work every day. The show, which aired from 2012 to 2017, enjoyed a wide fan base and lots of critical success.
Her latest project is coming to Netflix. It will be a coming of age story called Never Have I Ever and feature a newcomer Canadian actress playing a younger version of Kaling.
Mindy Kaling has kept her personal life quiet
Kaling has also authored two very open and honest memoirs titled Is Everyone Hanging Out Without Me? and Why Not Me? In these works, Kaling uses her own personal experiences (shared with her now-famous wit and a touch of self-deprecating humor) to give heartfelt and meaningful advice to people who find themselves trying to untangle the same life lessons. She comes across as relatable and very willing to share some of the most embarrassing and vulnerable moments of her life.
It might be shocking, then, to find out that Kaling considers many parts of her life completely off-limits to the public. Her love life is a mystery to the tabloids that try to figure out who she's dating, and she has made it clear that she won't be revealing the name of the father of her daughter.
Mindy Kaling's stage name is a sweet homage
While Mindy Kaling may be a household name at this point, it's not the star's actual name. Her given name is Vera Mindy Chokalingam. She shortened Chokalingam to "Kaling" and chose to go by her middle name. Her mother gave her the middle name of Mindy because, while she was pregnant with the star, she used to watch the 1970s sitcom: Mork and Mindy.
Kaling isn't the only star who goes by a name that's inspired by pop culture. Nicolas Cage, who is actually named Nicolas Kim Coppola, chose his stage name as an homage to the comic book character Luke Cage. Jamie Foxx was born Eric Marlon Bishop, and his stage name honors the actor Redd Foxx.
Kaling's stage name is a sweet reminder of her connection to her mother, and now it is a major part of not only her rise to fame but also of the fictional characters she has portrayed as she tells her autobiographical tales on the screen.