The Sweet Thing You Didn't Notice About Meghan Markle's Instagram Post for Mother's Day
After welcoming her son Archie Harrison earlier in the week, Meghan Markle got to celebrate her first Mother's Day on Sunday. While Mother's Day in the United Kingdom occurs in March, many royal insiders speculated that the Duchess of Sussex would still pay homage to the special day since she and many of her friends are American.
And those friends weren't wrong. After a few quiet days on social media, Meghan Markle shared a stunning photo of her newborn baby's tiny feet against a background of gorgeous flowers. The whole thing felt very spring-like and sweet, but there was hidden meaning to the photograph that many fans probably missed.
Meghan Markle uses Instagram to share pictures of baby Archie
Many fans assumed that Prince Harry and Meghan Markle would remain extremely private and wouldn't overshare intimate photos of their family on their new Instagram account. But so far, everyone has been pleasantly surprised with just how often the royal couple has been posting photos.
On Mother's Day, the photo they shared captured a small glimpse into their lives as new parents. The caption read:
"Paying tribute to all mothers today – past, present, mothers-to-be, and those lost but forever remembered. We honour and celebrate each and every one of you."
"Today is Mother's Day in the United States, Canada, Australia, New Zealand, South Africa, Kenya, Japan, and several countries across Europe. This is the first Mother's Day for The Duchess of Sussex."
The couple's post also includes a quote from the poem "lands" by Nayyirah Waheed.
my
mother
was
my first country;
the first place i ever lived.
What was the hidden message in the photo?
The picture of Archie Harrison's feet is beautiful at face value. But learning the meaning behind it makes the image even more meaningful. The flowers in the background weren't just chosen for their appearance—they happen to be forget-me-nots, which was Princess Diana's favorite flower.
It's probably no coincidence that the couple specifically called out how they were choosing to celebrate mothers who are "lost but forever remembered" with these special flowers. The photo was a subtle yet poignant tribute to Archie Harrison's late grandmother just as much as it was a way to share more baby pics.
Prince Harry is missing his mother more than ever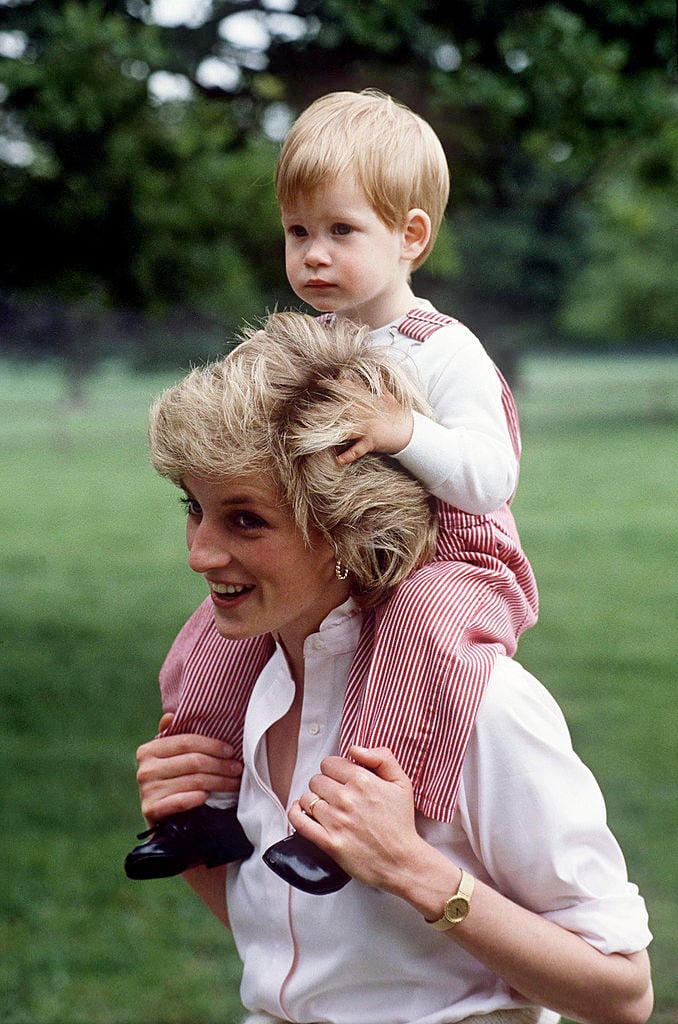 He was only 12 years old when his mother tragically passed away and it's no secret that Prince Harry took her death extremely hard. But going through big milestones in his life—like getting married and becoming a father—has the Duke of Sussex wishing his mom was there for all of it.
At the Invictus Games in 2019, Prince Harry opened up to former solider Dennis van der Stroon about it. He said, "I realized a mother is security and I realized that when I lost my mum, I lost that security and a son needs that."
The one comfort Prince Harry has is that he can be sure his mom would be proud of him and how much he's accomplished in his life. Also, she'd love that little baby as much as he does.