The Terrible Way Prince Harry Remembers the Late Princess Diana
The recent media focus on Prince Harry and Meghan Markle has brought some old wounds back to the surface in a way that many reporters and readers were not prepared to hear about, but none of us should be surprised. Prince Harry has a long history of life in the public eye and, quite frankly, most of his interactions with the media have not been positive. Starting most profoundly with the fact that media focus on royals killed his mother, Princess Diana.
Princess Diana's tragic death as the victim of paparazzi aggression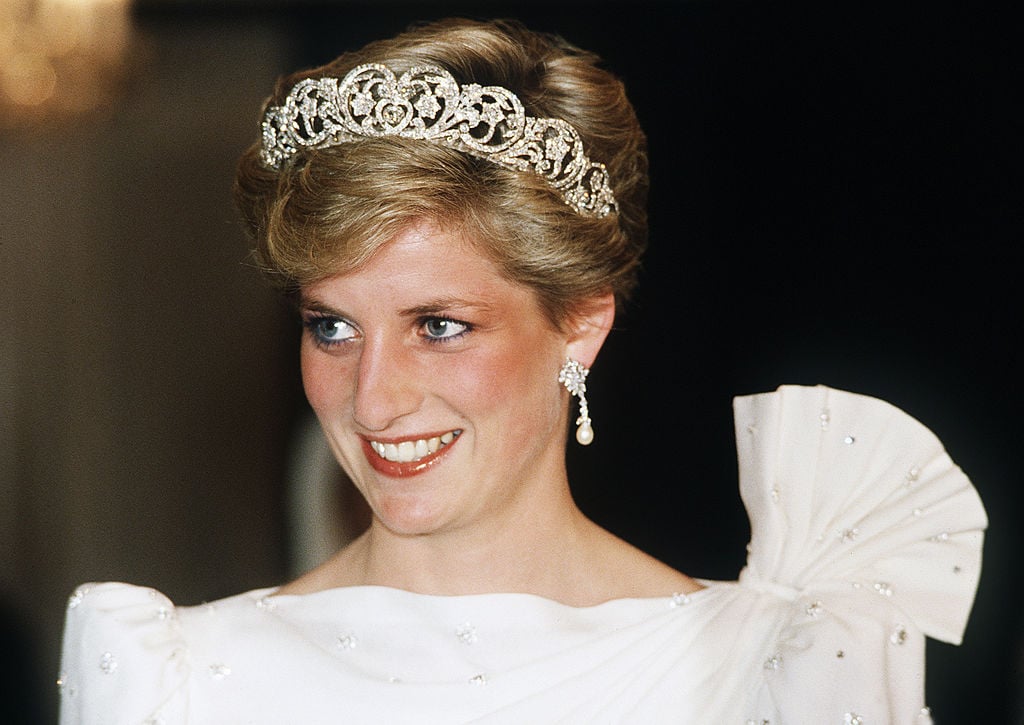 It's been over 20 years since Princess Diana's death in 1997 so it's no surprise if many readers don't recall the details of those tragic circumstances. Many followers of the most recent royal couple were small children or not even alive when she died. But the most important fact in all the media coverage is this: Princess Diana was killed by motorcycle-riding paparazzi.
When Lady Diana Spencer married the Prince of Wales, Prince Charles, she became the most photographed woman in the world. The media couldn't get enough photos of her and reporters did everything they could to get the best shots of her candid or posed, public or private. Their fixation on Princess Diana maintained well after her split with Prince Charles.
On August 30, 1997, Princess Diana left a Paris restaurant and was pursued by a small horde of paparazzi — photographers on motorcycles eager to catch more photos of her. She fled to her car. Her driver tried driving quickly to lose them and the motorcycles gave chase.
Princess Diana's vehicle entered a tunnel and hit a pillar while attempting to get away from the chasing motorcycles. She died in the hospital a few hours later from severe internal injuries.
Prince Harry was only 13 at the time.
The media has not always been kind to Prince Harry
Prince Harry was understandably traumatized, his opinion of the media changed forever when his mother died chased by reporters while he was in those formative early teen years. And to add insult to injury, the media didn't stop it's aggression toward his family there. In fact, they targeted him personally.
Prince Harry was accused of cheating in school, which became a media sensation. He pushed away a reporter who alleged Prince Harry had assaulted him. Stacking this on top of causing his mother's tragic death, it's no surprise that Prince Harry has never trusted or liked the news and tabloid media.
And now, with the regular attacks on his wife, Meghan Markle, all the memories of tragedy and animosity are made fresh.
How Prince Harry is reminded of Princess Diana constantly
In defense of his wife, Prince Harry recently released a heartfelt statement stating that the press is repeating the same two-faced attacks that remind him so painfully of his late mother, Princess Diana.
"Every time I hear a click, every single time I see a flash, it takes me straight back," says the prince during the recently released documentary Harry & Meghan: An African Journey in which he talks about how negative media reminds him of his mother. "In that respect, it's the worst reminder of her life as opposed to the best."
By changing the way he interacts with the press — by limiting their access, fighting back, and focusing more on social media — Prince Harry hopes to change the way things are done. To change the world and the way of doing things that tragically killed his mother: Princess Diana.