The Totally Normal Reason Why Meghan Markle Cut Her Latest Royal Appearance Short
Royal fans are overjoyed to see Meghan Markle back to work after her maternity leave all summer. While she's been popping up at various events before now, the launching of a five-piece capsule wardrobe collection in conjunction with Smart Works is the first official royal engagement she's had since Archie was born in May.
Her appearance has been making waves for several different reasons. First, it's achieving the main goal the Duchess of Sussex wanted — all of the items included in the clothing line are flying off the shelves. But Meghan Markle is also enjoying the humanizing aspect of showing up to launch the Smart Works collab when she had to leave early for this relatable reason.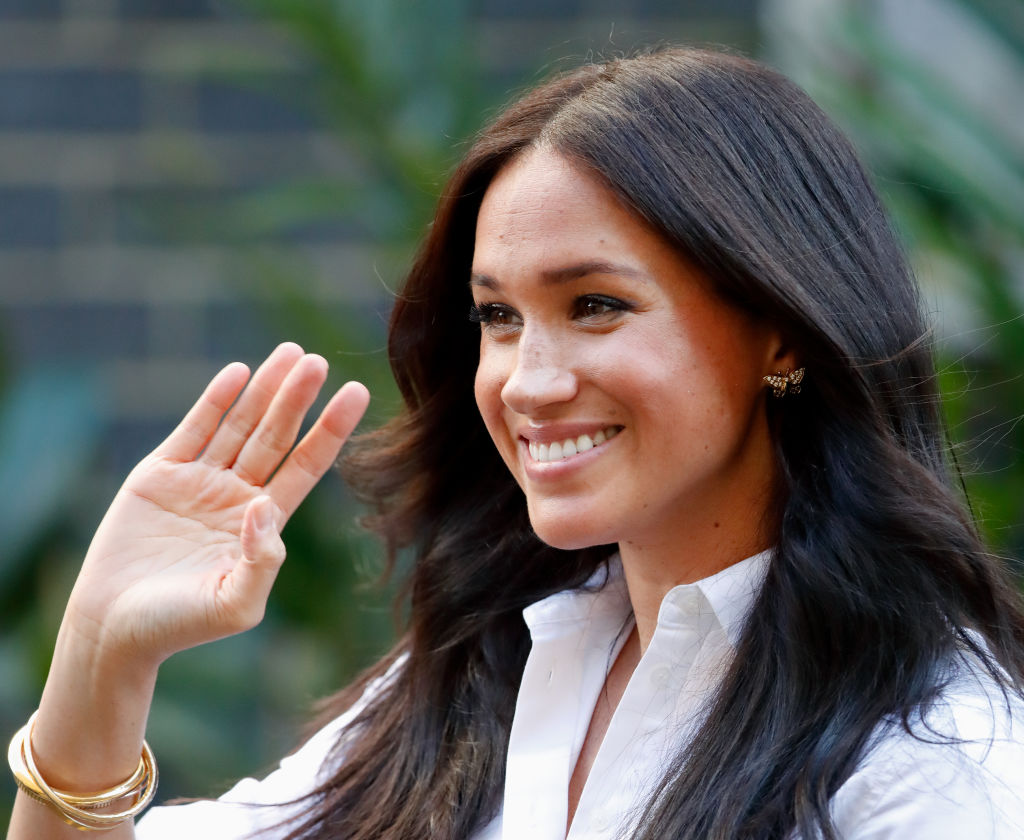 Meghan Markle is putting Archie first
All along the Duchess of Sussex has been insistent that everything she does is for her family's well-being, and based on her actions at this royal appearance, even going back to work full time won't change that. After giving a short speech to launch the Smart Works collection, Meghan apologetically said to the gathered crowd, "I've got to get back to the baby, it's feed time."
Any nursing mother knows this problem all too well. During infancy, babies need to eat every few hours, making it impossible for breastfeeding moms to go anywhere for long unless they're also pumping and bottle feeding. We can assume based on this comment that Meghan Markle is breastfeeding just like many other royal family mothers did.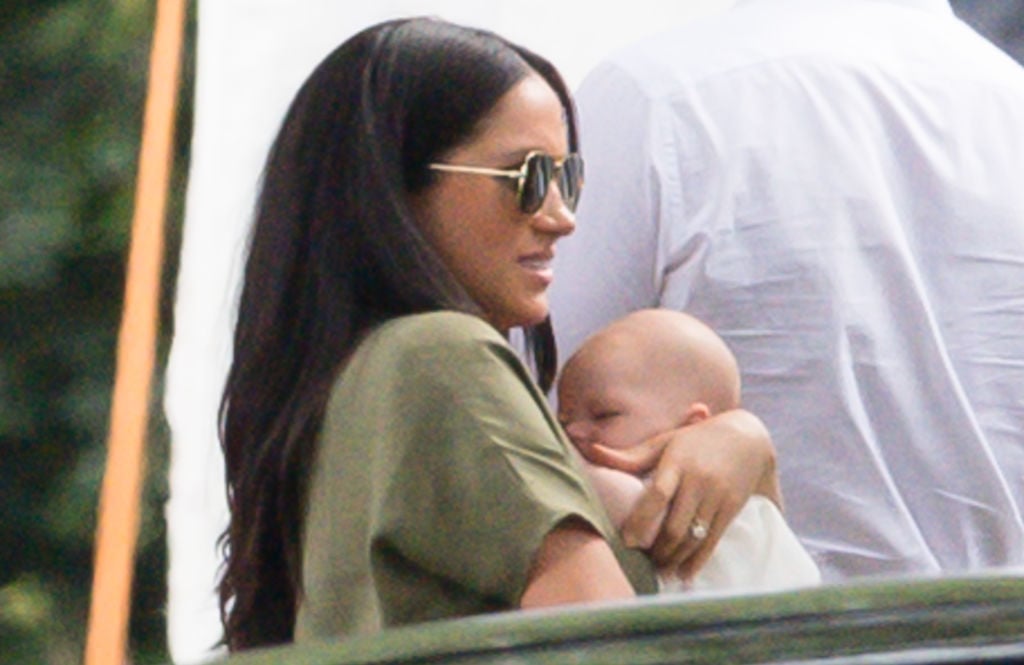 Archie messed up Meghan Markle's schedule before
Even though this is her first official royal appearance, it's not the first time Archie's needs trumped her royal responsibilities. Over the summer, the Duchess of Sussex was a little late for the infamous balcony appearance during the queen's birthday celebration, the Trooping of the Colour.
When Meghan Markle appeared slightly tardy and wearing a completely different outfit, all the veteran moms of the world nodded in collective sympathy. Though she never confirmed it, royal sources say Meghan was a little late and changed clothing because she was tending to the baby behind the scenes.
A little baby spit up got on her outfit, perhaps? It's all part of a normal mom life day.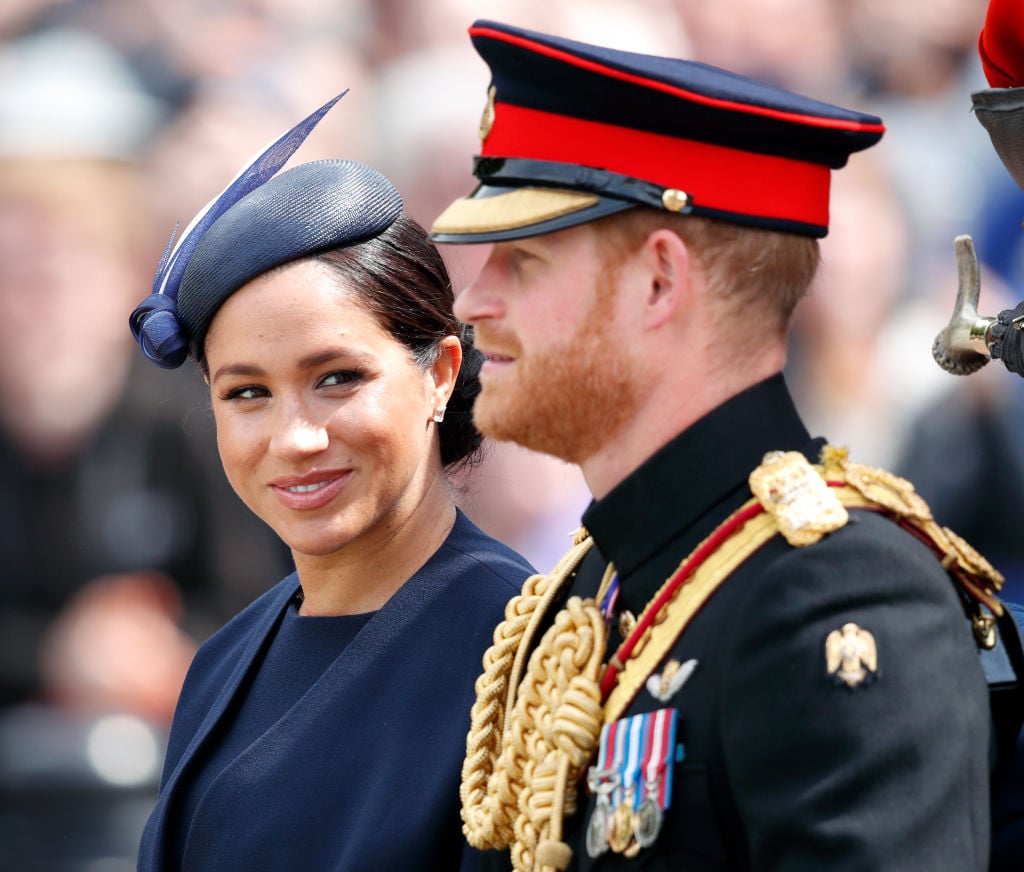 The Duchess of Sussex is adjusting to the working mom life
It's all proof that Meghan Markle is human and going through the same struggles that so many working moms face. The benefit in her case is that she has a full-time nanny tending to the baby in her absence, plus Prince Harry appears to be an involved father.
Both Meghan Markle and Prince Harry have a busy fall schedule of events including their big tour of Africa in the fall. Their son Archie Harrison will be joining them on the trip, too. Just don't be too surprised if Meghan Markle has to cut a few of those appearances short if the baby is fussy or needs to eat. It's all part of balancing work, motherhood, and being a good royal.