The Totally Relatable Reason Ed Sheeran Refuses to Use a Smartphone
Ed Sheeran, the redhaired singer-songwriter who first rose to 2011, is one of the most enigmatic and beloved stars in the world.
Sheeran is known for his thoughtful, heartfelt lyrics, and his unique way of bringing his audience into a unique world that he creates through music and lyrics.
Although Sheeran clearly has staggering natural talent, he is a human being just like everyone else and struggles with some of the same things that have become issues in the twenty-first century — including an addiction to technology.
Read on to learn how Ed Sheeran became famous, what he's up to these days, and why he takes occasional social media breaks.
Ed Sheeran's long road to success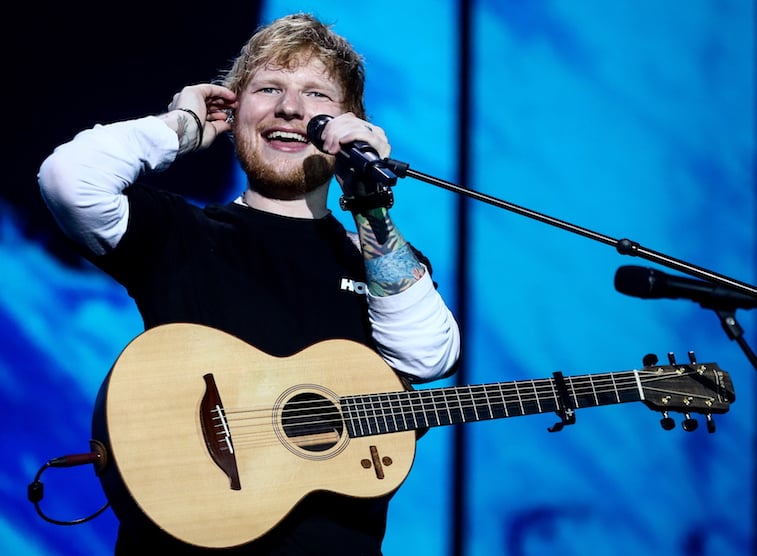 Born in 1991, Ed Sheeran was surrounded by music from a very early age. His older brother, Matthew, is a composer, and beginning at the tender age of four, Sheeran began singing in his local church choir.
He also learned to play the guitar when he was very young, and gained a small following at his school, with other kids convinced that he was destined to become famous one day.
By the year 2008, Sheeran had started pursuing music as a career and traveled around London playing in small nightclubs and other venues. While he impressed the fans that he played for in music clubs, he also started utilizing the internet, uploading videos and clips of his performances so as to reach a wider audience.
In early 2011, Sheeran's single "The A Team" started receiving international acclaim, and he started working with big-name artists such as Taylor Swift and One Direction. But Sheeran also became famous on his own account, writing hit after hit and solidifying his growing fanbase.
Why does Ed Sheeran not like using a smartphone?
Although Ed Sheeran is now one of the biggest artists in the world, he has never grown as attached to his fame as some other musicians. Sheeran loves his privacy, and though he loves his fans, he also likes to take lengthy breaks from social media and to go on hiatus, resting away from the media spotlight.
Most recently, Sheeran took a year-long break and went off the grid completely. During that time, Sheeran "unplugged" completely from most technology, including the ever-present smartphone.
In a January 2017 interview with Elvis Duran, Sheeran talked about how much he had gained from the hiatus, including a deeper understanding of how much humans in this day and age have grown to rely on their phones.
Sheeran admitted that social media can be so time-consuming that it clutters up people's brains, and that once he gave up his phone, although it was a "tough couple of weeks" at first, once he got used to it, he found being without a phone "really refreshing."
What's next for Ed Sheeran?
These days, Sheeran is expanding his creative horizons more than ever before. He has tested his skills as an actor, with a cameo role in Game of Thrones as well as in films like Yesterday and Bridget Jones's Baby.
He's also been hard at work lending his time and energy to various charitable organizations, including Band Aid 30 and Turn2us.
As far as his personal life, Sheeran reportedly married his longtime girlfriend, Cherry Seaborn, in a private ceremony, although the exact date of their late winter wedding has never been revealed.
Sheeran has become one of the few superstars to successfully have both a public image and a deeply private personal life, and for his fans, he's truly one of a kind.
Stay tuned to Showbiz Cheat Sheet for all the latest Ed Sheeran news!