The Totally Relatable Reason Laura Dern Loves Airports
Laura Dern is one of the most critically-acclaimed actresses of her generation. She rose to fame in independent films before securing her place in film history, acting in blockbusters such as Jurassic Park and Star Wars: The Last Jedi.
Dern has also become well-known as an activist and a devoted champion of several charitable organizations. Throughout her storied career, Dern has never lost her appreciation for the human species and is particularly interested in what makes people tick.
Keep reading to learn how Dern got started acting, what she's up to now, and the reason why she loves airports.
When did Laura Dern get started in movies?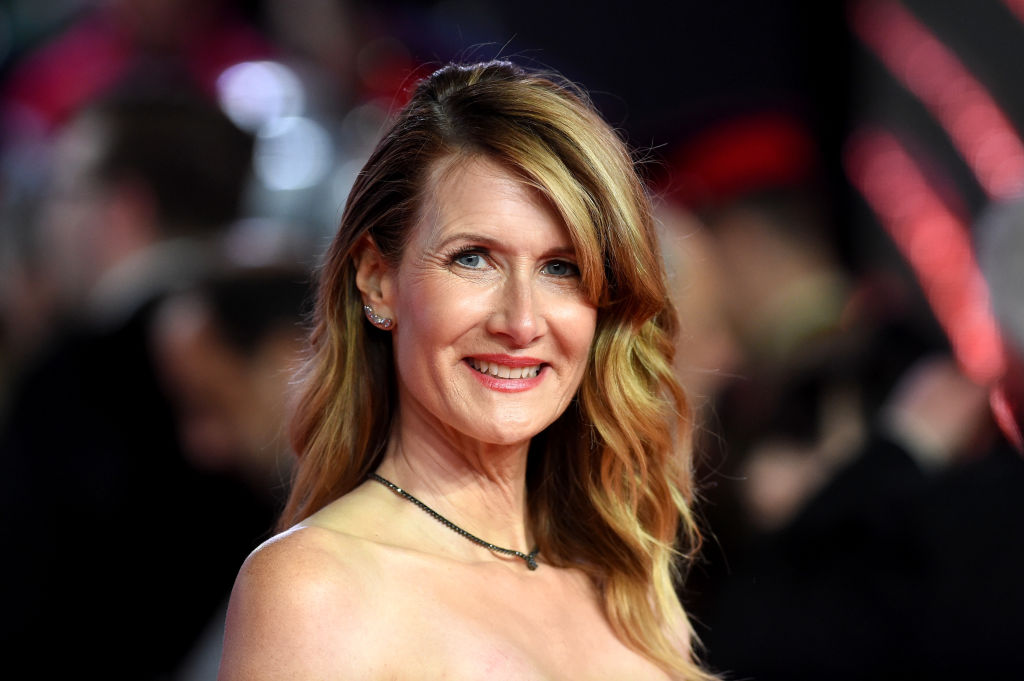 Dern was born in 1967 in Los Angeles, California. Her parents were both giants of the film industry: Her father is actor Bruce Dern and her mother is renowned actress Diane Ladd.
Dern spent much of her childhood around film sets, developing an early interest in the mechanics and artistry that go into crafting a movie. Dern's parents divorced when she was only two years old, and when she was thirteen, she sued for emancipation, which would allow her to work full-time as an actress in Hollywood.
Dern's first roles were in films such as White Lightning and Alice Doesn't Live Here Anymore. However, it wasn't until the early eighties where Dern started working on some of the projects that would define the first half of her career.
Her partnership with director David Lynch yielded some films that are viewed as minor masterpieces, including Blue Velvet, Wild at Heart, and Mask. Dern has never shied away from controversial roles: Her work in the film Rambling Rose caused a lot of raised eyebrows, as Dern portrayed a promiscuous domestic servant during the Great Depression.
What are Laura Dern's biggest roles?
By the early 1990s, Dern had made a name for herself as a versatile, talented actress who was capable of taking on any role and making it her own. In 1993, she was cast as Ellie Sattler in Jurassic Park, a film that would become one of the most popular blockbusters of all time. Dern was praised for her portrayal of an earnest paleobotanist who is thrust into highly unusual circumstances and she would go on to reprise the role in Jurassic Park III in 2001.
The 2017 calendar year would bring Dern another one of her most famous roles: Renata Klein in HBO's Big Little Lies. The female-led drama series was met with fantastic critical and fan acclaim, and it was brought back for a second season due to fan outreach. Dern went on to win the Primetime Emmy Award for Outstanding Supporting Actress in a Limited Series or Movie for her work in Big Little Lies.
Laura Dern loves airports
Even after decades in the business, Dern still has a deep fondness for human interactions and witnessing the way that people go about their daily lives. In a recent interview, she opened up about how much she loves airports because she enjoys watching the way that people say goodbye to each other and how sometimes what they are saying doesn't match the expressions on their faces. Dern admitted that even her kids have picked up on her people-watching obsession.
Fans can watch Dern in Noah Baumbach's latest film, Marriage Story, and watch her in the upcoming adaptation of Louisa May Alcott's classic novel, Little Women. It seems likely that this powerhouse of the screen will never feel content to rest on her laurels — and for Dern's thousands of fans, that's good news indeed.