The Twisted Superhero Show That Critics Say Beats 'The Boys'
Amazon's The Boys takes the superhero genre and breathes some fresh — albeit quite dispiriting air — into a landscape often defined by good vs. evil and black and white morality. Unlike many a DC and Marvel superhero film, the supers in The Boys aren't the saviors; they are pawns in a mega-corporation's scheme to attain and retain governmental influence.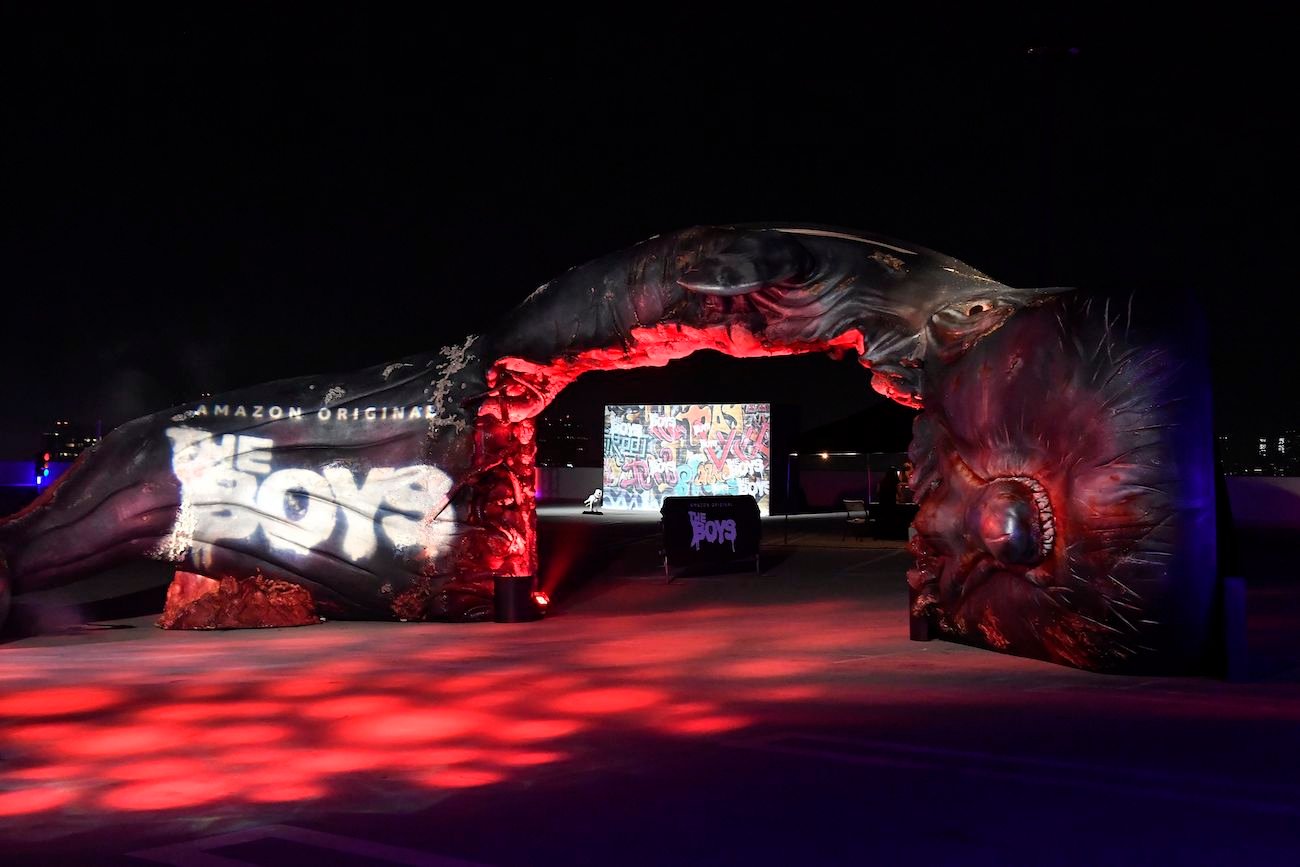 They are super-powered products of a capitalist and individualistic society. And, they are willing to do the unthinkable to maintain their social influence and luxurious lifestyles. There are exceptions to the bunch, and some heroes waver between good and evil. In short, the series reveals just how dark humanity can be, and just how twisted a world with supers would become in real life.
RELATED: 'The Boys' Star Jack Quaid Reveals Why Hughie Looks Different in Season 2
Amazon's 'The Boys' is a critical success
The Boys is based on a comic book series by the same name and features a talented ensemble paying homage to Garth Ennis' source material, as the writers transform the content for an on-screen depiction. According to critics, The Boys is a smash hit, as the series boasts a 91% critics score on Rotten Tomatoes.
Critics and audiences alike continue to applaud the show for its willingness to confront mature themes that — through a fantastical lens — carry relevance concerning our current cultural landscape. The series is heavy and unafraid. It's risk-taking and filled to the brim with blood-splattering violence. Yet all the Mortal Kombat—esque fight scenes do not diminish the show's emotional core. The series depends on its three-dimensional characters who boast complex relationships. Do they love each other, or do they not? Can they trust each other? Are they going to become friends or enemies?
The show takes its characters on unpredictable, yet somewhat inevitable journeys as they develop. And, the plot progresses via their intricate interpersonal and individual turmoils. The Boys is a triumph, but another off-beat superhero series is giving the show a run for its money.
'Doom Patrol' may be even better than 'The Boys'
Doom Patrol, available for streaming on DC Universe, is, like The Boys, a for-mature-audiences-only production.
With curse words flying left and right and weird shenanigans — like a talking cockroach and horse — the show is unafraid to turn viewers off. It seems unconcerned with losing viewers who would say "it's just too much," and its commitment to its narrative integrity at all costs makes it an utter success.
RELATED: Matt Bomer on What He Loves Most About 'Doom Patrol'
The show unites individuals whose lives are not-so-admirable after horrible accidents leave them with superpowers, yet also disfigurements. "The Chief' unites the team — all of whom have personal turmoil to overcome – all of whom aren't "heroic" in the least. They are not the most moral, nor are they the most righteous, but they show up for one another…sometimes. 
The show currently boasts a 96% critics' score on Rotten Tomatoes, and it continues to receive praise for its dark narratives, weird situations, and all-too-messy characters.