'The Umbrella Academy': Is Luther or Diego a Better Leader? David Castañeda Weighs In!
Diego (David Castañeda) and Luther (Tom Hopper) were often at each other's throats in Season 1 of The Umbrella Academy. That's because they see things very differently, but both want to lead.
It probably makes you wonder who is the better leader? Will things ever change between them? The Cheat Sheet talked to David Castañeda at the world premiere of Standing Up, Falling Down at the Tribeca Film Festival on April 25. This is what he had to say about their dynamic.
Diego and Luther were at odds for most of Season 1
The brothers didn't see eye to eye most of the season. It all began with Luther believing their dad was murdered and possibly by one of their siblings! Diego was on the side that he died naturally and took offense to Luther's suspicions of them.
However, the root of their problems was how they viewed their father differently. Diego believed Sir Reginald Hargreeves was a monster and said so at his funeral. Luther, on the other hand, dedicated most of his life to their father.
That dynamic also leaked into them struggling to be the "leader" of the Hargreeves. Luther was named Number 1 and would try to assume the spot. Diego as Number 2 often thought he knew better and challenged him. So who was right or the better leader?
David Castañeda believes both Luther and Diego are right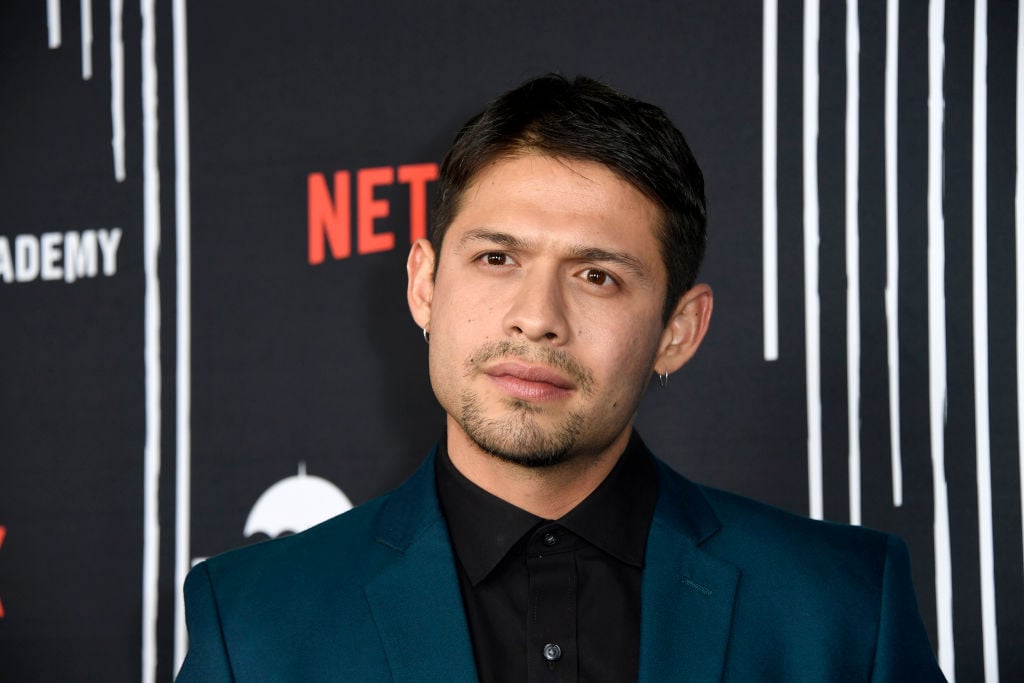 Fans might have been frustrated with Luther's actions in the first season, but Castañeda doesn't feel like either character is completely wrong. That's surprising given Diego pushed back against Luther the hardest.
"I think they're both right. I think they're both defending their stances," said the actor. "Their stances on how it is to to be a leader. Now obviously Diego would tell you that Luther is an idiot and that he is obviously a baby. But in reality Diego is the baby. Diego is the one that you know wears his heart on his sleeve and always tries to react rather than process things."
He says if their dynamic changes in Season 2 it'll have to be for a good reason
By the end of Season 1, all of the Hargreeves siblings saw the consequences of their own actions. Now they get a second chance, but will things change between Luther and Diego?
"If it changes there better be a really good reason for it," said Castañeda. "Obviously there's a formula to what people like already and it seems to work. But I don't mind switching it up and showing different sides especially the relationship between Diego and all of his siblings. How he's able to kind of amend things and become obviously in charge of his role as number two."
The actor is also open to a change in his character's position as well. "But if he gets to the lead The Umbrella Academy [in the] second season then it'd be great."
Some fans of The Umbrella Academy would be excited about that kind of change. They will have to wait to see if it'll happen in Season 2.
Read more: 'The Umbrella Academy': Why Fans Can't Stand This One Character
Check out The Cheat Sheet on Facebook!