'The Umbrella Academy' Star Robert Sheehan Reveals an Embarrassing Life Moment
Robert Sheehan – while gaining critical acclaim and developing a devout fanbase (albeit one that's a little bit thirsty) for his role as Klaus Hargreeves on The Umbrella Academy – isn't always as put together as he may seem.
The drug-addicted and deranged super sibling, also known for his run as Nathan Young on the UK series Misfits, sat down for an interview with Vice, and revealed an embarring life story. One that makes us ordinary folk feel a little bit better about our everyday existences.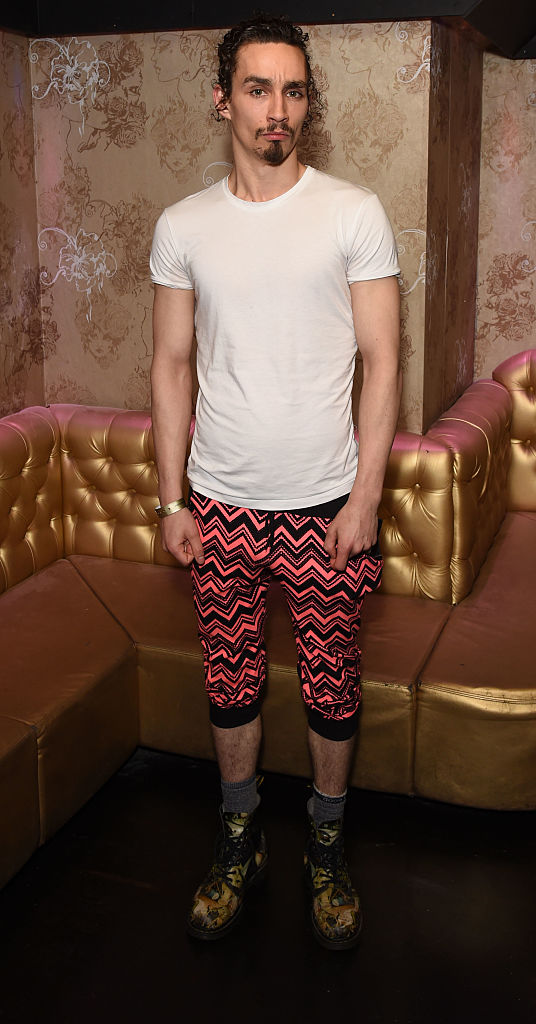 When the Vice interviewer asked, "So, Robert. How many times have you sh** yourself since you got to the age where it's not OK to sh** yourself?, Robert confidently responded with:

"Only once. I was in secondary school and my stomach was making all sorts of noises. I put up my hand and asked if I could go to the toilet, and as I was walking through the yard I walked past my friend Kieron. I waved at him and shouted: "Alright Kieron" and boom, explosions. I hobbled to the bathroom and tried to clean myself up as best as possible and then got my mum to come and pick me up. She was very gracious."


Vice
Robert Sheehan, while responding with a degree of composure only a practiced actor could retain at this moment, seems unphased by his accident. How many of us would be able to respond the same way?
Going on to discuss conspiracy theories and his worst adolescent phases, Robert Sheehan opens up about his personal life, career, and societal outlook. In short, it often seems that Robert Sheehan, the man, is not too disparate from his character Klaus Hargreeves.

Why Robert Sheehan's Klaus Hargreeves is the most lovable character on 'The Umbrella Academy'
On The Umbrella Academy, Sheehan plays the sibling whom all the other siblings, at the onset, see as useless. Addicted to drugs, Klaus is unable to commune with the dead unless he's clean; thus, he's virtually incompetent.

Battling with withdrawal symptoms, childhood trauma, and sibling disdain, Klaus manages to interweave bits of splendid sarcasm and dark comedy into the show. Klaus boasts several poignant (yet awfully funny) lines throughout the series. As for one fan favorite, he states:

"I can't just call Dad in the afterlife and be like, 'Dad, could you just stop playing tennis with Hitler for a moment and take a quick call?

Klaus mocks the limits of his abilities while scorning his heinous father, and better yet, he does not sacrifice an ounce of comic absurdity.
Klaus' narrative arc is also the most inspiring, as he, within one season, slowly transforms from a seemingly selfish hedonist into a compassionate savior with powers beyond his own, and his family's, imagination.
Robert Sheehan's other major roles

In addition to his roles on the UK hit series Misfits and the Netflix original The Umbrella Academy, Robert Sheehan has starred in Mortal Engines, The Mortal Instruments: City of Bones, and Love/Hate.
In Mortal Engines, Robert Sheehan plays an outcast in a post-civilized world. Sheehan's character Tom Natsworthy joins forces with the main character: the one destined to prevent London, now an unrelenting city on wheels, from taking down everything in its path.
Starring as Simon in Mortal Instruments: City of Bones, Sheehan plays the best friend to the movie's main protagonist, who – upon seeing a strange symbol – learns that she's a shadow hunter bound to slay demons.
Robert Sheehan has also appeared in The Young Offenders, Genius, Bad Samaritan, and Mute. Born in Ireland in 1988, Sheehan studied film and television at the Galway-Mayo Institute of Technology; however, he missed much of his studies filming Summer of the Flying Saucer.
After failing his first-year exams, Sheehan never looked back. Sheehan began performing stand-up comedy throughout Ireland before landing his major TV roles, which would lead him to a few supporting roles in Hollywood blockbusters.