'The Umbrella Academy': Tom Hopper Said This Classic TV Show Inspired Him to Become an Actor
Fans of The Umbrella Academy may want to thank Ross, Rachel, Phoebe, Monica, Joey, and Chandler for inspiring one of the hit Netflix series' stars to become an actor. Tom Hopper, who plays Luther Hargreeves, was such a fan of Friends as a kid that he can credit the show for starting his career.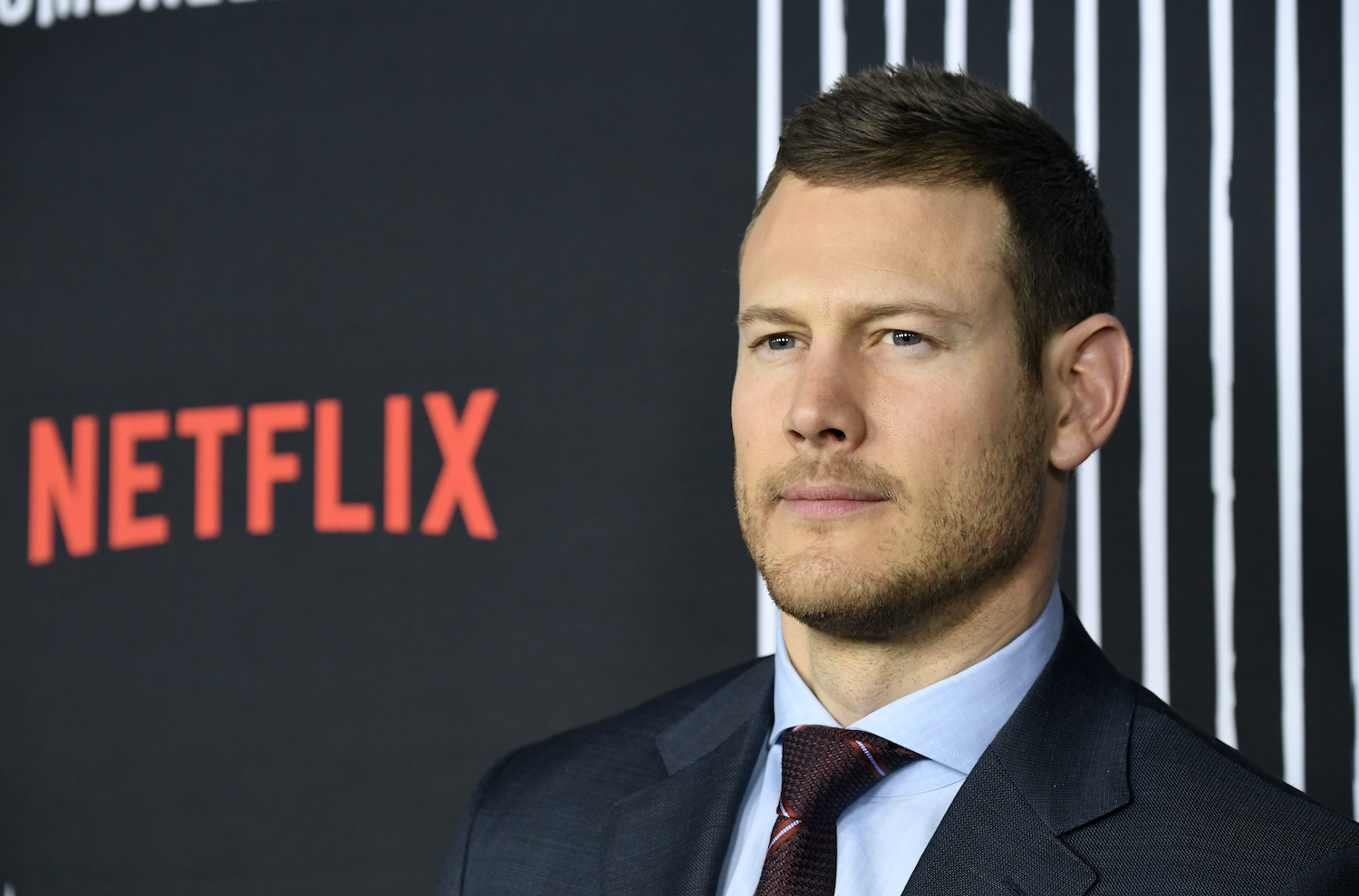 Tom Hopper is such a big 'Friends' fan, it inspired him in a life-changing way
Hopper has an obsession with the show Friends that started when he was 10 years old, he revealed in a July interview with The Guardian. That sitcom, it turned out, inspired him to pursue an acting career.
When asked what his favorite TV show was when he was 10, Hopper talked about the classic sitcom and it sounds like he's an absolute superfan.
"I was also 10 or 11 years old when Friends started. It was something that my brother, my mum and I would watch," Hopper explained. "Over the years, we watched all 10 seasons as a family, and I ended up becoming a huge fan. So I pretty much grew up with Friends, and I now know everything about it."
He added, "It was hugely influential for me in deciding to become an actor, too. I really enjoy doing comedy, and a lot of my influences come from Friends; certain choices that I make in my characters, I think: that's like when Ross did that or Joey did this. I always relate back to Friends."
RELATED: 'The Umbrella Academy' Star Tom Hopper Always Has These Foods in His Kitchen
His love of 'Friends' is undying
While Hopper said he loved the show Friends as a kid, it's clear that the show is still a favorite. When asked "The show you wish had never been cancelled," he answered, "It wasn't cancelled, but I could have watched another 10 seasons of Friends."
In an August YouTube video for Netflix, the cast of The Umbrella Academy had a bit of fun with a Q&A that had them revealing the funniest moment filming the show, the hardest scene to shoot, and the all-important question, "Who would be your dream dinner guest?"
Given Hopper's Friends obsession, it's not surprising to hear his answer: "Oh, the Friends cast, I want to have dinner with."
During the cast's behind-the-scenes video, Hopper also answered what he loves most about his character. "I think I love how he, no matter what decision he makes, Luther desperately wants to do the right thing. So he's deeply caring, actually," he explained.
Tom Hopper reveals his TV and film obsessions
During The Guardian interview, Hopper also shared his TV guilty pleasure — and it's probably not what you'd expect. He's a Real Housewives fan!
"When we lived in LA, my wife would watch all of the Real Housewives shows, and I would get drawn in with her, watching three episodes back to back before I even realized what I was doing," the actor explained. "The one that I also found very entertaining, because they're just so far removed from the world that I live in, is Made in Chelsea. They're so hilariously posh, and the whole thing is so scripted, it all comes across like strange, bad acting. But it's addictive."
Maybe less surprising is Hopper's obsession with Arnold Schwarzenegger, as he revealed in a 2019 Men's Health interview. "I watched [Terminator 2: Judgment Day] when I was quite younger than I should've been on VHS over and over again," he explained at the time.
He added, "I was obsessed with Arnie… Arnie was a huge influence in my film watching. I ended up loving everything else that he did."