The Unusual Skill Laura Dern Learned for Her Role In 'Little Women'
Laura Dern is known as Hollywood royalty. She is the daughter of award-winning actors, Diane Ladd and Bruce Dern. The Jurassic Park actress has been around the entertainment industry her entire life and knows a thing a two about how to be successful in such a competitive industry.
Because she has spent her entire life surrounded by actors and has been acting for over 40 years, she understands that every role you accept has its own unique set of challenges.
On December 25 of this year, Dern's newest movie, Little Women, will hit theaters and allow the world to see, once again, just versatile of an actress Dern truly is.
While Dern seemed to have a good time filming her Little Women, she has recently admitted that while she was playing the role of Marmee, she had to learn some rather unique skills that she never thought that she would be forced to learn for a movie. So, what unusual skill did Dern have to learn for her newest role? Keep reading to find out.
What is the movie, 'Little Women' about?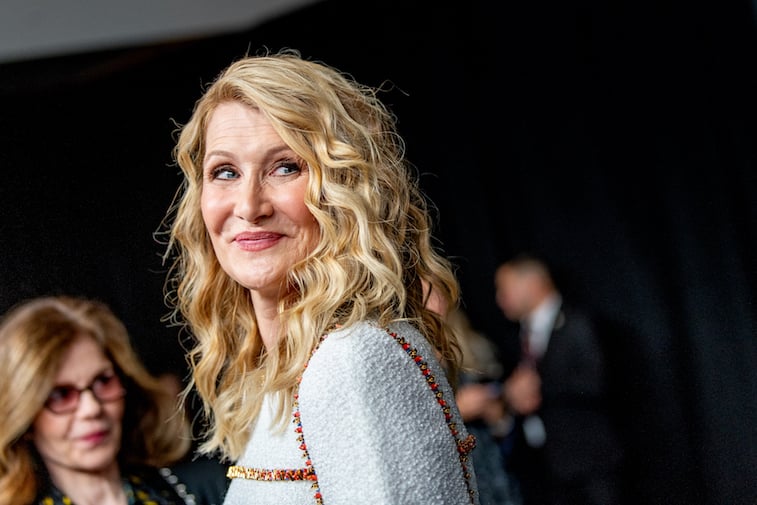 Little Women is an adaptation of the series of books that was written by Louisa May Alcott back in 1868. The fictional story chronicles the life of four young sisters named Amy, Jo, Beth, and Meg March. The girls live in poverty with their mother during the Civil War era.
The story details each one of the girls' lives as they go from adolescence to adulthood. The story is technically fiction, but Alcott has said that each member of the March family was loosely based on her own family members.
Over the years, Little Women has had several different movie and TV adaptations made. The first time Alcott's story had hit the big screen was back in 1918 as a silent film. Almost every adaptation of this classic story has been an instant hit.
How does Laura Dern prepare for a new role?
Not only is Dern the child of two very successful actors, but she has also been taking acting lessons since she was 9 years old. Because of this, she has some phenomenal method acting skills.
According to The New York Times, when trying to prepare for a new role, Dern will right herself a letter to try and find the character. The letter may read something like this: "Dear Inner Self, it is your will, please reveal to me in a dream tonight the inner truth of this character that is in me, this part of me that is the character." 
Once she has had the dream, she will then start to act out her dream with others in order to really get a true sense of the character's personality.
What unusual skill did Laura Dern have to learn for her role in 'Little Women'?
One of the things that makes Dern such a talented actress is the fact that she does not just simply pretend to be a character. Instead, she does intense research on the character and studies different aspects of the character's personality, until she is able to "become" the character.
For her role on Little Women, Dern wanted to make sure that she was able to accurately portray such an iconic character. So for her, she couldn't just pretend to cook food over an open fire. Nope, she had to actually learn how to roast a chicken over an open fire.
Roasting a chicken may not seem like that odd of a skill to learn. However, in today's world where anyone can have their favorite gourmet meal delivered to their doorstep, it seems odd to have to stand over an open fire for hours just to eat a meal.
Also, while Dern, ay be able to play a wide range of characters, in reality, the Hollywood princess seems to be very refined and like someone who definitely enjoys the finer things in life.