'The Vampire Diaries': Ian Somerhalder Reveals What Ticked Him off About Klaus and 'The Originals'
The Vampire Diaries ended in 2017 but luckily the cast is still talking about it today. Ian Somerhalder revealed he wasn't happy with Klaus and The Originals. Find out why along with what the cast of the show has done and said about their time on the show recently.
Ian Somerhalder and Paul Wesley recently reunited
The actors who played the Salvatore brothers recently reunited in Poland to be with Paul Wesley's family. That's a pretty rare sighting since they haven't been together a much since The Vampire Diaries ended.
Somerhalder will be in a Netflix show called V-Wars playing a character named Dr. Luther Swann. The site describes the show with "After a mysterious disease begins transforming people into vampires, Dr. Luther Swann is pitted against his best friend, now a powerful vampire leader."
Wesley has played Eddie Longo in CBS All Access' Tell Me a Story. The thriller shows different fairy tales set in modern day coming together.
The cast might have moved on from The Vampire Diaries, but there are some interesting things that are coming out about it. Nina Dobrev revealed she didn't get along with Wesley at first.
Nina Dobrev said she and Wesley used to despise each other
Their characters falling in love might have started the show, but they didn't get along at first. Dobrev talked about that on the podcast, Directionally Challenged.
"Paul and I didn't get along at the beginning of the show. I respected Paul Wesley, I didn't like Paul Wesley," she said. The funny thing is that no one seemed to notice.
"I remember everyone would walk up to me after the show aired and they'd be like, 'Are you and Paul dating in real life?' Because everyone thought that we had such good chemistry," the actress said. "And we despised each other so much, that it read as love. We really just didn't get along the first maybe five months of shooting."
After a few months, they became friends. Somerhalder also recently revealed that he wasn't a fan of a big change The Vampire Diaries made to create The Originals.
Somerhalder said it ticked him off that Klaus went to The Originals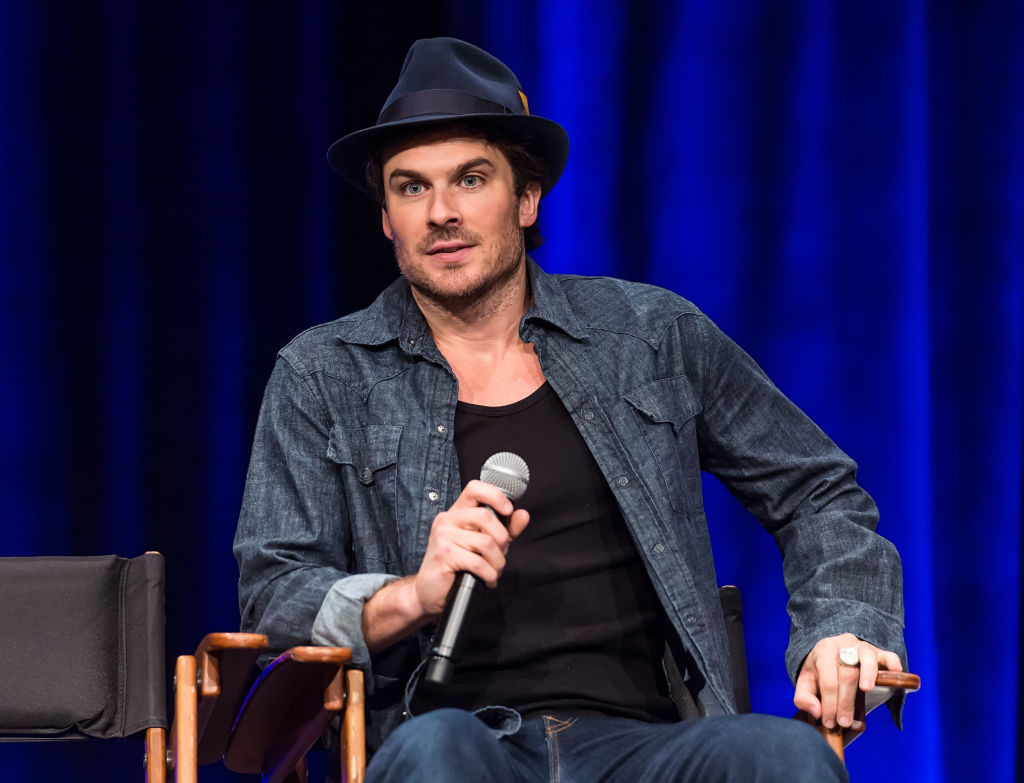 It's pretty obvious that the addition of Mikaelson family was successful. The character Klaus (Joseph Morgan) especially became popular and the character got a spin-off. Somerhalder talked about his reaction to that.
"Klaus really ticked me off 'cause he left and went and got his own show. Rude. Oh my gosh, we – by 'we' I mean Paul and I – were so bitter with The Originals because we lost all of these amazing actors," he said according to Cinema Blend. "Like, those were our peeps, dog. Plus, they had all those great accents."
This wasn't the first time Somerhalder has talked about this. He previously gave his reaction to the spinoff news to Digital Spy. "Now, they're going to be taking these characters that mean so much to our show. I'm insanely happy for everyone, but I'm not thrilled. Not that I mind sharing, I just don't want to lose all these amazing actors on our show," he said.
It sounds like the star was also a Klaus fan. The Originals ended in 2018 after The Vampire Diaries finale.