'The View': Why Fans Want Meghan McCain Fired and Ana Navarro Hired
Meghan McCain has been a controversial figure on The View since she got hired. The conservative co-host often finds herself clashing with the rest of the panel, especially Joy Behar and Whoopi Goldberg. After several incidents with the veteran stars of the ABC talk show, fans have called for the network to take action. Many viewers feel McCain should go and have Ana Navarro take her place.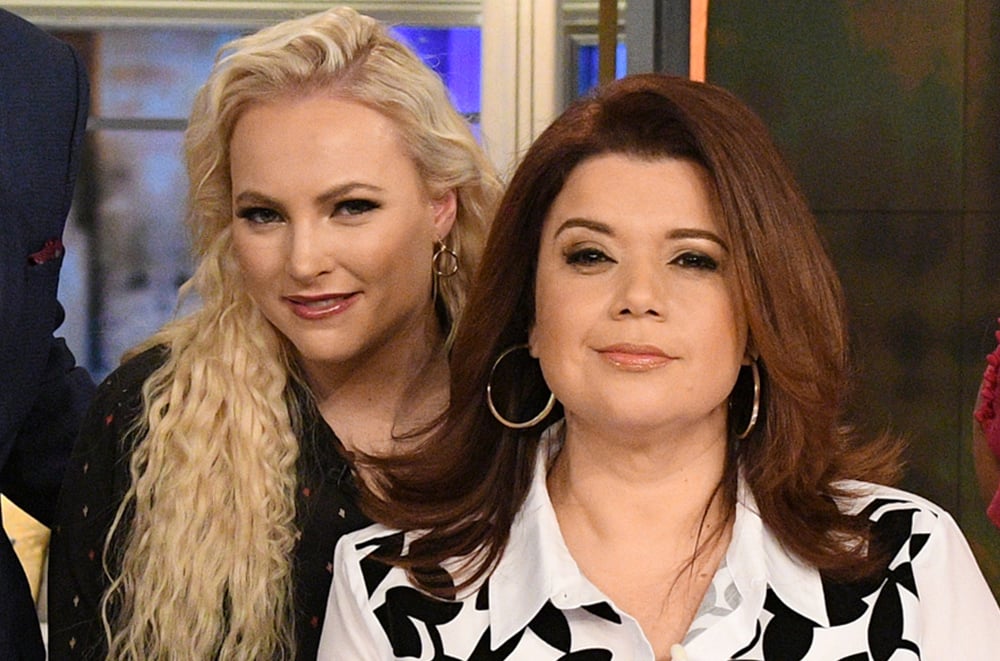 Navarro also identifies as a Republican, just like McCain. The difference is that the Nicaraguan-born political commentator often calls Donald Trump out. McCain, on the other hand, tries to give insight into how the Trump voters think.
What has fans of the show upset though, is McCain's constant temper tantrums. She easily loses her patience and often yells over her fellow co-hosts to get her point across. This is why viewers often say they prefer Navarro over McCain.
The voice of fans
Fans of the daytime show take to Twitter to air out their grievances against McCain and state the reasons of why Navarro would be a better fit.
"It's time for Meghan to exit and Ana to take her seat," a viewer stated. "Please do not continue to reward her entitled bratty behavior. She makes the environment very toxic and uncomfortable. I can't even watch the show anymore because of [McCain]. I refuse. Please remove her and stop the madness."
"ABC would be wise to get ride of Meghan and replace her with Ana Navarro, who seems more beloved by viewers," one fan added. "Meghan drags the show down and is why I quit watching. I only look at Twitter videos when they trend."
"When are you going to replace Meghan McCain? She brings nothing but chaos, she does nothing for the conservatives," a Twitter user said. "Bring Ana on full-time so that we can have a balanced show, not just the Meghan disruptive noise."
"Ana may defend the Republican party but at least she calls them out on their BS," another fan said. "She calls them what they are, spineless cowards. Meghan doesn't. Major difference."
"Why I love Ana Navarro, she tells it like it is," another viewer commented. "Please take Meghan's spot permanently on The View, you're needed."
"Meghan is still so rude and disrespectful," another Twitter user stated. "Wish Ana would replace her."
Meghan McCain always thinks of getting fired
When McCain made an appearance on Watch What Happens Live with Andy Cohen, she revealed that she goes into the show thinking she will get fired.
"I go in assuming I'm going to be fired every day," McCain said back in September 2019. "Every single day. Yes, every day."
Cohen then asked if there was an incident where she was closed to getting cut from the talk show.
"It's more the tone we are [at] culturally, people get canceled so easily," she explained. "And by the way, Joy has this same thing, because we are the most honest and raw. And we're always going to say something that is going to be too far one way. So I say it sort of jokingly, but sort of not."
If McCain leaves or gets the boot, it's up in the air. Meanwhile, fans can continue tuning in to The View weekdays at 11 a.m. ET on ABC.