'The View' Fans React to Meghan McCain Being off the Show
Meghan McCain is the resident conservative on The View panel. Her job on the ABC talk show can be very difficult as she has to face the other co-hosts that contradict her opinion. The Republican pundit can get very passionate about certain topics that have made her spar with her fellow panelists. This past week she announced she would be missing a couple of days and some fans couldn't be more excited with the news.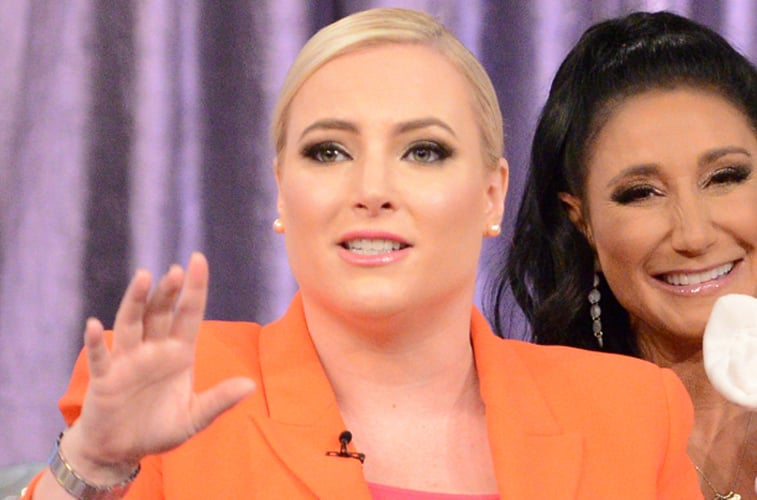 This is what fans are saying
The View was preempted on Wednesday and Friday due to the impeachment hearings coverage on ABC News. The show did air on Thursday, which was a special episode dedicated to celebrating Whoopi Goldberg's birthday.
McCain was not present for the live show and fans noticed, tweeting that the vibe of the program was different without her.
"What a great show today," a fan wrote. "To top it off, Meghan was not there."
"I am so happy that Meghan McCain is off the rest of the week," another viewer tweeted. "It's a real shame that she thinks her opinion is the only one that counts. She just gets louder to overcome the others. I wish she would shut the hell up."
"It was such a fun show not having Meghan there made it perfect," another fan commented.
"This was an awesome show from start to finish," a Twitter user said. "It was wonderful to see everyone in such a chill mood. Abby seems more relaxed without Meghan there and it was a totally different vibe."
"No Meghan McCain?" another Twitter user asked. "It IS a happy birthday for Whoopi, isn't it?"
"The show was good without Meghan McCain today," was another comment made by a fan.
Meghan McCain takes on criticism
A day before, McCain coincidently had taken on conspiracy theories that circulate on social media. She had tackled the subject after she was off the show one day and rumors circulated she was trying to avoid Ana Navarro. Fans came to that conclusion after the latter called out McCain's rudeness weeks earlier and had not been on the panel together since then.
"Whenever one of us is sick on this show, it is tin foil hat conspiracy land on social media," she said. "Sometimes we just get sick. We're not fired, we're not abducted by aliens… nothing has happened. We're just sick, that's it.
McCain reiterated that when one of them doesn't show up, it really is because they are ill.
"So give us a break. That is why we show at work because people act like we have been fired or abducted by aliens and it's not right," she added.
Do Meghan McCain and Joy Behar get along?
One frequent feud on The View is the one between McCain and Joy Behar. They are both usually on complete opposite sides of the issues which lead to heated debates. This has made people perceive the co-hosts do not get along, but McCain has shut down those rumors.
"It really hurts my feelings!" McCain said on Entertainment Tonight of reports there is bad blood between her and Behar. "It genuinely hurts my feelings because our dressing rooms are next door to each other and you and I have the same emotional reaction to things — sometimes in different ways — but we're both upset equally, the equal amount of the same things. And I wish people would give us a break, for real."
McCain and the rest of The View panel is scheduled to return live on Monday, November 18 at 11 a.m. ET and 10 a.m. PT/CT on ABC.