'The View': Joy Behar Shuts down Meghan McCain and Co-Hosts with This Epic Gift
The Christmas spirit took over The View on its last original episode of 2019. Whoopi Goldberg started off the show citing an article with the worst gifts to give people this holiday season. As the show's moderator, Goldberg asked the co-hosts what they wished for this year.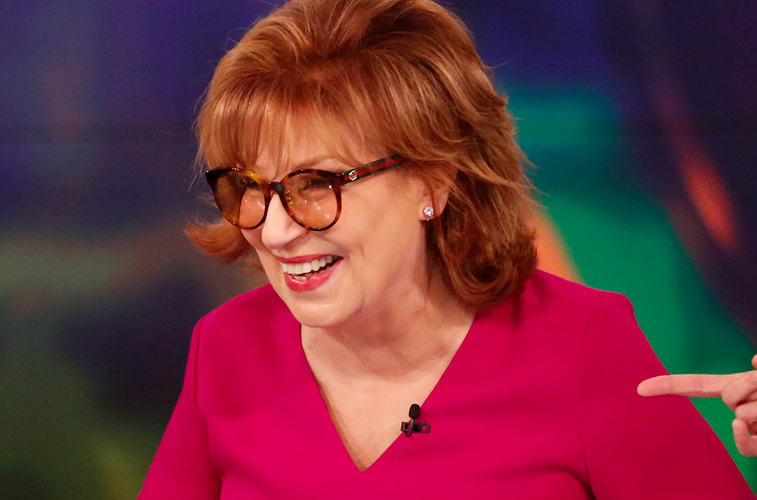 Meghan McCain and the rest of the panelists felt a little awkward answering the question but Joy Behar came to the rescue.
"I know what you want," Behar interjected. "It so happens that Christmas came early and you all at the table are getting a lasagna!"
A choir came up to the stage from the audience and sang "Joy to the world" as lasagnas for each of The View co-hosts were brought out.
"I actually made these for you girls over the weekend. Yes, I did, I slaved," Behar said.
All of the panelists were excited to receive this special gift from Behar and took them by surprise. The co-hosts always bring up Behar's famous lasagna and have been asking for one. The comedian only makes it on special occasions and gifting them one for Christmas was her way of shutting them down.
"Will you shut up about it, please?" Goldberg asked Hostin.
"Yes, I will stop fomenting," Hostin replied.
McCain pointed out that "the only thing is that you guys now have two or three lasagnas and Sunny and I only have one."
A moment of joy after a moment of tension
The View was plagued by controversy this week when Goldberg shut down McCain after she continued to talk over her fellow co-hosts. When the show came back live the next day, they addressed the situation as it made headlines across the media.
"Things get heated on this show," Goldberg explained. "If you watch this show, you know this has happened over the years. We're really passionate. This is our jobs. We come in, we talk to each other, sometimes we're not as polite as we could be. That's just the way it is. But you're going to be dealing with the same thing when you sit around your table with your family and you don't agree, or somebody says something and goes off the rails. This is part of what we do."
Goldberg explained to the audience that just because things got out of control, it didn't mean women couldn't have a conversation.
"This is not an indication that women can't sit around and talk," the show's moderator continued. "This is not an indication that we don't know how to deal with each other on camera. Stuff happens on this show in real-time and everybody wherever you sit in all of this, don't assume that we're over here with little butcher knives under the table. This is our gig and sometimes it goes off the rails and it does. Everybody just calm down. It's a TV show."
That is essentially what The View is about, women with a different perspective on social issues. They may not all agree on the ideas but they all respect each other's viewpoints.