'The View': Joy Behar Snaps at Meghan McCain After Snide Remark and Fans React
Joy Behar and Meghan McCain often spar on The View as they are both on the opposite side of politics. On Fridays, when the comedian is the moderator in Whoopi Goldberg's absence, she is the one in charge to move things along. When Behar started presenting the next topic, McCain made a snide remark that made the redhead snap.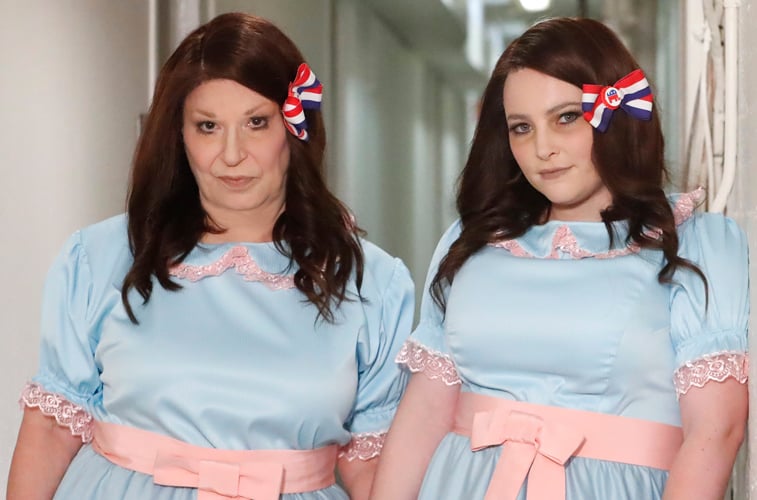 Behar started talking about porn being the latest trend in podcasting saying, "more people are listening to x-rated podcasts than ever before."
"You know, I always said that if I could do porn it would be like porn for the…," Behar started saying as McCain is heard saying, "Ugh, oh God!"
The longest-serving co-host was interrupted by the conservative panelist and turned to her to ask, "Do you mind if I do my joke missy?" McCain is then seen looking off-camera and weirded out by what Behar was about to say.
"When I would do a porn thing… what is it, a video? Mine would be porn for the blind," Behar quipped.
McCain was extra silent through this segment as she has been known to shy away from sexually related topics. The topic before this one also touched on sexuality and the Republican pundit was completely grossed out by the subject.
Fans react to Meghan McCain's reaction
McCain is a polarizing figure on The View and fans often find themselves not siding with her on the issues. Many feel she is not a good fit for the show as she is perceived as being too sensitive to any type of commentary against her.
After Behar snapped at McCain in the previous moment, viewers did not take long to react on social media with their thoughts.
"Geez, whenever Whoopi is gone, Meghan acts like a spoiled child. Check your attitude at the door princess," a fan tweeted.
"Sad to often see [that] if Meghan McCain is not talking or snarling, she's sitting there annoyed and bored at the others speaking. So hard to see day after day," a viewer commented.
"Meghan McCain acted like a prudish little farm girl when Joy and the others were talking about sex," another fan noticed.
"Why is Meghan so salty all the time? The woman was trying to say a joke," another viewer added.
Meghan McCain's relationship with Joy Behar
Although McCain and Behar are often seen sparring during the heated debates on The View, they have a solid friendship. When reports surged that the ABC talk show co-hosts hate each other, it has hurt McCain's feelings.
"It really hurts my feelings!" McCain told Entertainment Tonight. "It genuinely hurts my feelings because our dressing rooms are next door to each other and you and I have the same emotional reaction to things — sometimes in different ways — but we're both upset equally, the equal amount of the same things. And I wish people would give us a break, for real."
McCain went on to add that she "hates the show" when Behar is not on and has a "hard time" when she can't fight with her.
"I really enjoy being friends with you. You're really funny, you always make me laugh on the show. I'm really, sincerely very grateful that you're on the show with me and you have all the answers," McCain told Behar during the same interview.
The View airs weekdays at 11 a.m. ET and 10 a.m. CT/PT.