'The View': Meghan McCain Cuts off Joy Behar to Say the Sweetest Thing
Meghan McCain is one of the fieriest co-hosts The View has ever had. The conservative is passionate about politics and is not afraid to raise her voice to make her opinion heard. One recurring spar between the panelists is the one between McCain and Joy Behar. On the talk show's 5,000th episode, McCain didn't miss a beat and interrupted the comedian, but this time it was to say something different.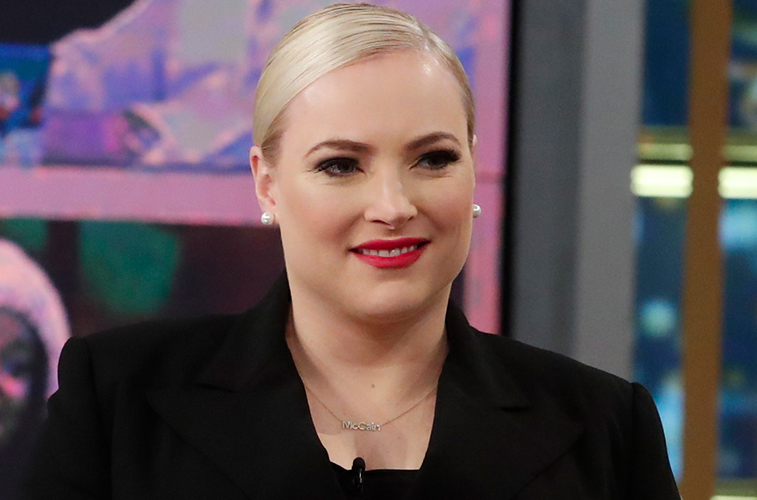 Donald Trump Jr. takes on 'The View'
For the milestone episode, The View had Donald Trump Jr. as a guest to promote his new book. McCain remained eerily quiet throughout the discussion and mostly observed as the other co-hosts took jabs at him.
The tension was evident as all the co-hosts raised their questions on how his father is running the country. The "Hot Topics" table had not been this hot in a long time and as the guests left, the moved on to another topic.
While discussing Kamala Harris' proposal of extending the school day, the television personalities took turns giving their opinions. When Behar was about to say something, McCain interrupted her to say something sweet.
"Can I say one thing really quick?" she interjected. "I love hosting this show with you guys every day. I just do. It's a wild day on the 5,000th show. I'm really happy with you guys."
McCain commended her fellow co-hosts and admired the way the handled the difficult interview. It's not common for her to show her softer side and it was nice to see the women coming together despite their political differences.
Meghan McCain and Joy Behar don't hate each other
Both McCain and Behar gave an interview to Entertainment Tonight where they revealed they don't hate each other despite how it comes off on television.
"It really hurts my feelings!" McCain said of reports she doesn't like Behar. "It genuinely hurts my feelings because our dressing rooms are next door to each other and you and I have the same emotional reaction to things — sometimes in different ways — but we're both upset equally, the equal amount of the same things. And I wish people would give us a break, for real."
Behar added that they have both helped each other to soften some of their stances on certain topics.
"Like today, I was talking about how, you know, I think a moderate needs to win the election to beat [President Donald] Trump. Originally, I would say I wanted Elizabeth Warren because she was new stuff and she was exciting. But I'm not sure that she could pull it off. So, now I'm in reality again and I think you have changed your positions a little bit, moderated them, modified," Behar said.
In fact, McCain likes sparring with Behar so much that when she's not on the show, she misses her.
"I don't know what my takeaway is but when you're not here, I hate the show," McCain added. "I really have a hard time. As everyone knows, I have a really hard time when I can't fight with you, I really enjoy it. I really enjoy being friends with you. You're really funny, you always make me laugh on the show. I love Joy … because neither of us put up with sh**, none of us care about being loved and both of us don't want our husbands on the show every day. We don't drag our husbands out like props, neither of us do that."
The View airs weekdays at 11 a.m. ET and 10 a.m. CT/PT.