'The View': Meghan McCain Speaks Out Against 'Sexist' Media Coverage Yet Again
Meghan McCain and Whoopi Goldberg are both known for speaking their minds openly as co-hosts of ABC's The View. McCain, the most conservative member of the panel, often clashes most harshly with co-host Joy Behar instead.
But on the Dec. 16 episode, things got heated between Goldberg and McCain, shocking many viewers. During a debate about President Donald Trump's impeachment proceedings involving co-host Sunny Hostin, Goldberg snapped at McCain, "Girl, stop talking." McCain snapped back that she'd be quiet for the rest of the show, and Goldberg said sharply, "That's fine with me."
The following day's episode of The View began with a calmer discussion of the debate from both Goldberg and McCain. McCain in particular pushed back against what she felt was "sexist" coverage of the argument in the media, echoing earlier comments the ABC commentator and daughter of the late Sen. John McCain has made about discriminatory reporting.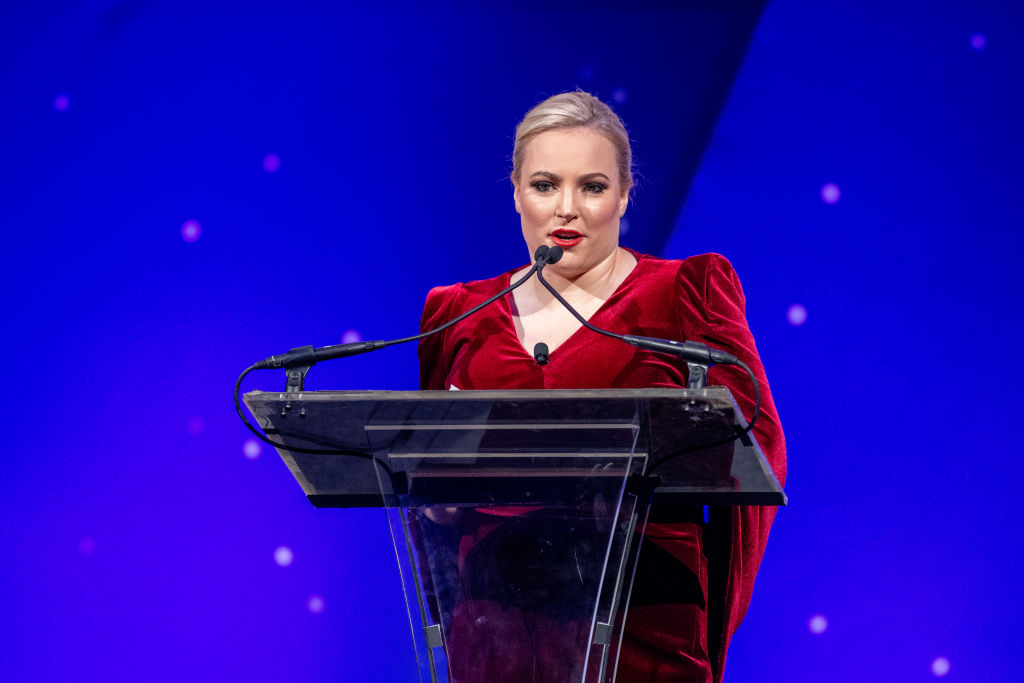 Goldberg and McCain said they 'fight like family'
Goldberg and McCain opened up about their argument on the Dec. 17 episode of The View. As the show began, moderator Goldberg said she'd like to do some "clean-up" before they began their discussion. She explained that, while the conversation had been heated, there was no hate between any of the panelists.
"Things get heated on this show," Goldberg said. "We're really passionate."
She added that the panelists "fight like family," continuing, "This is not an indication that women can't sit around and talk…Don't assume that we're over here with butcher knives under the table." She encouraged everyone to "calm down."
McCain agreed, saying she and Goldberg had spoken privately before the show and adding that the arguments were "a lens into what's happening" through the U.S. in political discussions.
McCain believed some of the commentary was sexist
McCain added that she took many media reports about her debates with The View co-hosts as including inflammatory and offensive "sexist language." "I just don't think it would happen with men," she argued.
Goldberg agreed. "I always remember people saying, 'well, you girls, you ladies.' Wait a minute. We are actually human beings having conversations you don't want to have."
McCain has spoken out many times about 'sexism' in coverage of 'The View'
This wasn't the first time McCain has come forward against what she believes is sexist media coverage of The View. In particular, she has spoken out against media reports that cast McCain's arguments with Goldberg or Behar as "catfights" or snippy gossip rather than as legitimate debates.
In Nov. 2019, McCain told Yahoo! Entertainment she didn't believe the show would get the kind of criticism is does if it wasn't an all-female panel.
She said at the time, "I don't think we're treated fairly. I never really cry 'sexism' that easily — I'm very hesitant to throw that around."
McCain added that the language used to describe her arguments with other panelists is often thinly-veiled sexism. "'Catfight,' 'ripped each other's hair out,' 'scream-fest,' 'shrill,' all these things that are used about women on television and in politics and in basically any industry," she said. "I wish people would just give us a fair shot because it's a serious show that's taken seriously and it has made me more cognizant of how women who are running for president are perceived."
McCain has also spoken up about sexual harassment in the workplace and gender-based workplace problems for women in business, such as the gender pay gap. She said the U.S. women's soccer team's lower pay, for example, was a case of "straight sexism."
'The View' co-host pushed back against 'sexist' criticism of her many times in the past
In addition to critiquing media coverage of The View, McCain has spoken up about what she perceives as sexist remarks about her within the political commentary sphere since she began blogging during her father's presidential campaign. In particular, she pushed back about comments related to her appearance, dating and sex life, and drinking or partying habits.
According to The Atlantic, McCain got into an online scuffle with then-presidential hopeful Newt Gingrich (running against Mitt Romney) when she said he was "not relevant." "This is obviously some kind of vanity project. And I don't think running for president should be a vanity project," she said at the time during her run as an MSNBC political commentator.
Gingrich responded, when asked to comment by The Daily Caller, with "How would she have a clue?"
But McCain wasn't having it and believed his comments were inappropriate. "I think he's delusional," she said in response. "And him calling me clueless I just think is so sexist and disgusting and lame and a really offhanded remark…that he's making towards me and I think it's ridiculous."