'The View': Meghan McCain Throws Fit and Joy Behar Makes a Joke About It
Meghan McCain was up to her antics on The View again throwing a fit for being cut for a commercial break. The conservative co-host was about to make a comment when she realized Whoopi Goldberg had to wrap up and show advertisements. McCain was not having it and to ease the tension, Joy Behar took a jab at the Republican.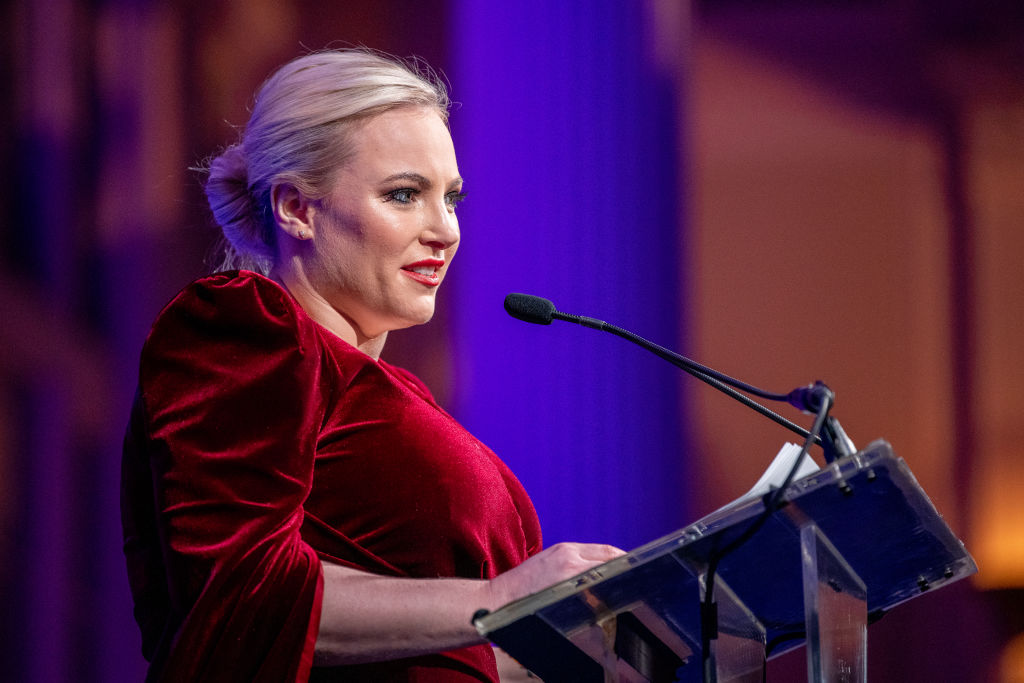 On the episode of the talk show that aired on Monday, November 25, the ladies were deep into discussing Michael Bloomberg running for president. The panelists took the whole first segment to share their opinions about his late start. At one point McCain wanted to add something to the conversation but she had to stop herself as they need to take a commercial break.
"Really quickly though," McCain said as Sunny Hostin and Joy Behar talked about Bloomberg's controversial "stop and frisk" policy.
When both ladies finished making their points McCain started speaking before noticing they had to cut the conversation.
"First of all… I mean we have to go to commercial break as usual," she said with an attitude and frown, annoyed that she couldn't make her point.
This is when Behar came in with her comedic chops to ease the tension.
"It is a TV show," Behar quipped. "We have to pay our salaries."
"It is true because, without them, we are just sitting here for free," Goldberg joked as well.
As the music started playing and the cameras rolled back, McCain is seen pouting and crossing her arms seemingly upset she was not able to speak more.
Are Joy Behar and Meghan McCain friends?
Behar and McCain spar on The View a lot as they find themselves on opposite sides of politics. There have been numerous reports that say they both don't get along but they have dispelled those rumors recently.
"It really hurts my feelings!" McCain told Entertainment Tonight about the gossip around her and Behar. "It genuinely hurts my feelings because our dressing rooms are next door to each other and you and I have the same emotional reaction to things — sometimes in different ways — but we're both upset equally, the equal amount of the same things. And I wish people would give us a break, for real."
McCain loves sparring with Behar so much that she "hates the show" when the latter is not there.
"I really enjoy being friends with you. You're really funny, you always make me laugh on the show. I'm really, sincerely very grateful that you're on the show with me and you have all the answers," McCain told Behar during the same interview.
What Meghan McCain doesn't like about 'The View'
McCain knows that being on the conservative side of things is not popular with the audience that watches The View. In addition, she has been known for calling the studio audience out.
"This is a very hard job," McCain told Behar during an interview with ET. "I think because you and I are so emotionally invested in the topics, I get very upset or happy. It's like, lots of intense emotions on this show and part of it is the political climate we're in and part of it's just the nature of the show, getting booed is very hard."
The View airs weekdays at 11 a.m. ET and 10 a.m. CT/PT.